It's no secret that the royal family loves their privacy, and we're sure that they're not loving the media attention they've been getting following Prince Harry and Meghan Markle's private jet debacle. Now, it seems that the couple is at the center of another controversy.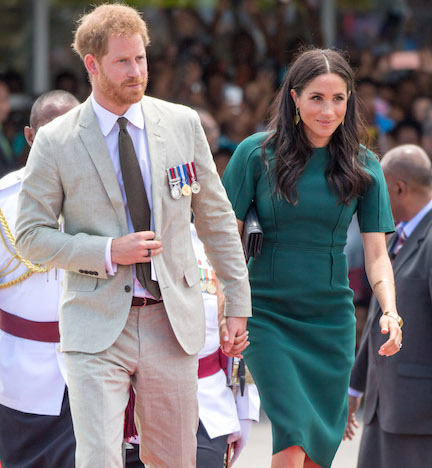 Splash
The Duke and Duchess of Sussex have made it known that they've been having a difficult time finding a nanny for their three-month-old son, Archie Harrison, and news broke that they are already parting ways with their second nanny. Fortunately, the new parents have a third nanny lined up to care for their little bundle of joy and seems like the perfect fit for the job.
According to an Entertainment Tonight source, their third nanny has been a "blessing" so far and has already accompanied Harry and Meghan on a number of trips.
Splash
Nanny #3 joined Harry, Meghan, and Archie on their recent vacation to Elton John's house in France and is set to come with them on their South Africa tour in the fall.
The Sun reports that the new nanny "deeply personal" and "depends on the needs of the baby and parents." This special connection to the Duke and Duchess definitely sets her apart from their first nanny, who was let go because of a "lapse in professional duties." As for the second nanny, the ET source clarified that she was only a night nurse and didn't live inside of the home.
Splash
Are you shocked that Harry & Meghan have been having a hard time finding a nanny? Do you think nanny #3 will last? Let us know in the comments below!