With the royal wedding of Prince Harry and Meghan Markle on May 19 approaching fast, the couple has been working on their wedding to-do list non-stop. On Tuesday, the couple settled on another very important detail for their wedding: selecting their wedding cake baker.
The news was announced by Kensington Palace that Prince Harry and Markle have chosen Claire Ptak, London-based pastry chef and owner of Violet Bakery, to do the honor.
For their wedding cake Prince Harry and Ms. Meghan Markle have chosen pastry chef Claire Ptak, owner of the London-based bakery @violetcakes. pic.twitter.com/Rx36WBt7kC

— Kensington Palace (@KensingtonRoyal) March 20, 2018
All of the details for the cake plans have been disclosed, as well.
According to The Palace, the couple has asked Ptak to create, "a lemon elderflower cake to incorporate the bright [flavors] of spring." The famous cake will be, "covered with buttercream and decorated with fresh flowers." The cake sounds as if it will taste like a bite of springtime in your mouth.
Ptak's baking style also, "focuses on using seasonal and organic ingredients in her cakes," which is important to Markle.
While the plans for the royal wedding cake may not seem very shocking at first, the selection is actually quite groundbreaking.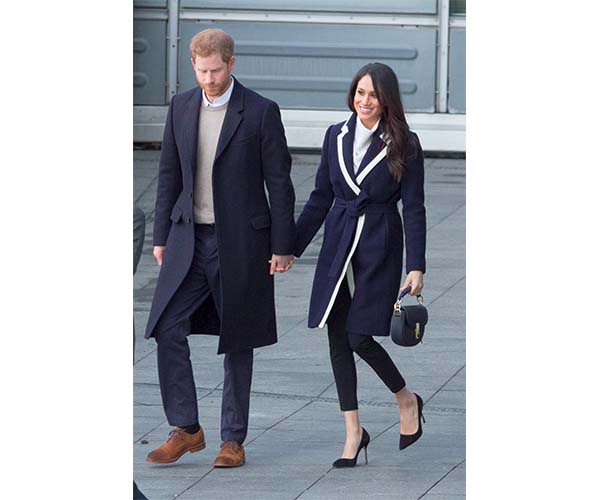 Here's why–Ptak is not a London-native. The pastry chef was actually born and raised in California (just like Markle). Markle got to know the dessert chef when she was working under Alice Waters at the well-known Chez Panisse in Berkeley, California. In fact, Markle even interviewed Ptak once upon a time for her lifestyle blog (that has now been removed from the internet), The Tig.
All along, Markle has been hinting towards her wedding plans and we didn't even know it! We can only imagine what other hints the now-deleted blog had to offer about the royal wedding plans.
"I can't tell you how delighted I am to be chosen to make Prince Harry and Ms. Markle's wedding cake. Knowing that they really share the same values as I do about food provenance, sustainability, seasonality and most importantly flavor, makes this the most exciting event to be a part of," Ptak said in a statement upon being selected as the chosen baker.
Ptak even boasted about the news on her Instagram account saying, "Kinda excited to announce this one!!" the bakery posted on Tuesday. "Violet has been chosen to make the wedding cake for Prince Harry and Meghan Markle @kensingtonroyal. They both share so many of the same values regarding food provenance, sustainability, seasonality and of course flavor! Xxx."
Some people are not very happy with Prince Harry and Markle's wedding cake baker selection and took to Twitter to voice their opinions. Users are calling out the royal couple for breaking tradition and "ending the monarchy." While others are saying that it's just a cake.
In other words nothing traditional will be followed by this couple… pic.twitter.com/ZU47W0Mhxp

— Feel it Tweet it!❤✋ (@LiZaisatweetie) March 20, 2018
Nope! it's the beginning of the end of British culture and monarchy and their destruction is omnipresent in the least details. From unbelievable it has become very worrying

— Swati (@Facfortia) March 20, 2018
In a closing statement, Kensington Palace concluded, "Prince Harry and Ms. Markle are looking forward to sharing the cake with guests at their wedding at Windsor Castle on May 19th."
For more news on the royal wedding, check out who Meghan Markle's maid of honor is, on SHEfinds.