It's no doubt that Prince William and Kate Middleton are serious #CoupleGoals now, but it seems that the longtime pair has had to work hard to save their relationship.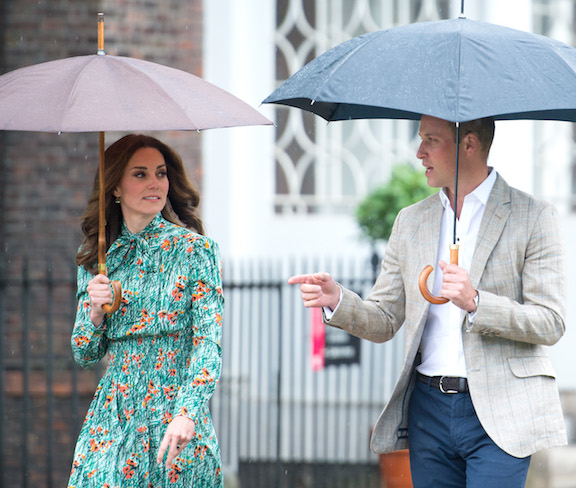 Splash
In fact, the Duke and Duchess claim that their breakup in March 2007 helped make them "stronger than ever." This comes months after several media outlets have speculated that the couple is headed for divorce.
Splash
"While the news of their breakup was devastating for the young couple at the time, in the end, it seemed to have made their relationship stronger than ever," Suse Forrest of CheatSheet.com notes.
Splash
At the time, Middleton was unable to cope with the public's interest in her relationship with the future king. It is also reported that when they split, Prince William allegedly told Middleton, "I can't… it just isn't going to work. It isn't fair to you."
Splash
It turns out that a little time apart did the couple good. Middleton said that splitting up with Prince William was hard to deal with at first, but it ended up giving them a better idea of what they wanted from each other in the future.
Splash
"I think I at the time, wasn't very happy about it, but actually it made me a stronger person … You find out things about yourself that maybe you hadn't realized. Or I think you can get quite consumed by a relationship when you are younger. I really valued that time for me as well although I didn't think it at the time looking back on it," Middleton said back in 2010 once the couple announced they were engaged.
Now the couple is stronger than ever. They have almost eight years of marriage under their belt and have had three beautiful children together: Prince George, Princess Charlotte, and Prince Louis. We know marriage is hard, especially when you're in the royal family, but it looks like Prince William and Kate Middleton are making it work!
Are William and Kate your favorite royal couple? Let us know your thoughts on Prince William and Kate Middleton's relationship history in the comments below!