One of the biggest skincare challenges, by far, is getting rid of blackheads — those oh-so-stubborn plugs of dirt and oil that get trapped in our pores — and preventing them from reappearing 30 seconds later.

In our quest to banish blackheads, many of us turn to harsh soaps and scrubs, DIY extraction procedures in our bathrooms (which isn't recommended because it can lead to scarring), and one method that could be more trouble than it's worth. The one product you should never use for blackheads is the same one some of us are totally addicted to using.
Photos: Shutterstock
Pore Strips
When pore strips made their debut in drugstores, lots of skincare enthusiasts rejoiced and stocked up — finally, a simple-to-use and affordable product that could actually address blackheads. The strips, which adhere to the skin with a few drops of water, are designed to suck out clogged sebum in the pores and essentially pull blackheads up and out of the skin.

And for many of us, they do work. You can even see proof that they work right on the strip in the form of nasty oil plugs that are left behind. But the downside to using pore strips, or to relying on them far too often, is that they can damage your skin.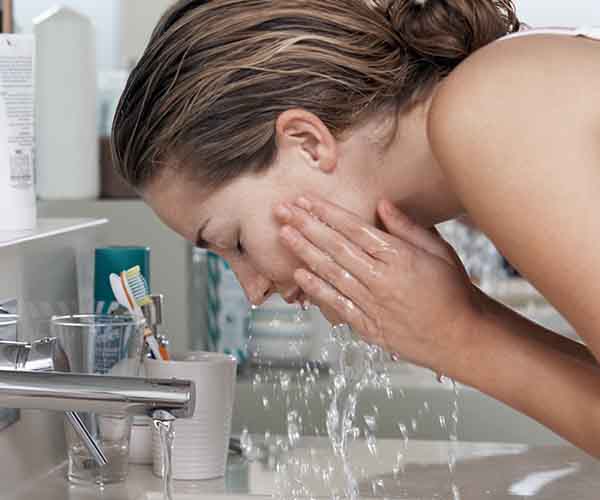 The Downside To Using Pore Strips
When you pull off pore strips, you could be peeling off healthy skin. You're more likely to end up with red, inflamed, and flaky skin. And if you already have dry skin or a condition like eczema, these strips could be doubly damaging.

And there's another downside to pore strips that many people aren't aware of: they may give the illusion of removing blackheads, when in reality they're likely only getting rid of the top of blackheads and not truly clarifying pores with a deep cleansing treatment.
A Better Solution For Blackheads
A better solution for blackheads, and one that's longer lasting that pore strips, is to use clay masks with activated charcoal on a regular basis. These ingredients are not irritating and are more effective at digging deep to loosen embedded dirt, oil, and makeup in pores.