If you want to lose weight and start feeling healthier, the key is to do the opposite of starve yourself — instead, consider all of the many foods that you can eat. Foods that are high in protein are among the best for weight loss because they keep you feeling satisfied for longer and provide a longer lasting source of fuel than carbs.
Here are four high-protein anti-inflammatory Instant Pot recipes you should make this week to kick-start fat loss.
If you're trying to lose weight, swapping out low-fat foods for high-protein ones is the way to go.

"Protein contributes to satiety and satisfaction, and it does slow the rise in blood sugar. In time, that helps you maintain your energy levels and helps you control your appetite," Samantha Heller, M.S., R.D.N told Eating Well.
Shutterstock
It's not easy to eat well when you're rushing around from place to place. And that's one of the reasons why the Instant Pot has become an instant success: you can load it up with your favorite protein sources, veggies, and heart-healthy carbs and it rolls out dinner, lunch, or breakfast for you in a fraction of the time it would take to cook on your stovetop or in your oven.

Here are four protein-rich, anti-inflammatory Instant Pot recipes you can rely on when you're busy, but trying to stay healthy.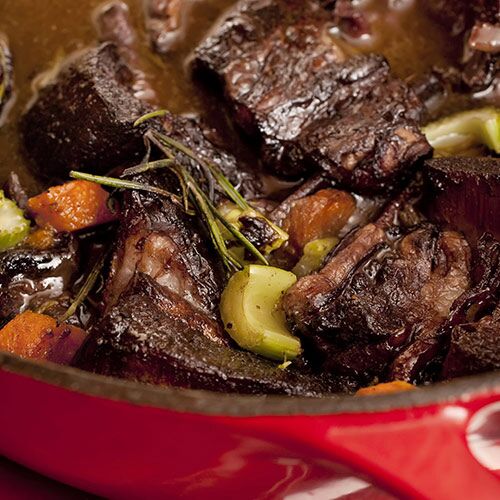 Shutterstock

Instant Pot beef stew provides a way for you to mix together all of your favorite veggies and protein-rich beef to create a one-pot wonder meal. Feel free to substitute any of the veggies on this list with alternatives that you like more, and use grass-fed beef whenever possible.

Here's what you'll need:

Beef stew meat
Olive oil
Salt
Pepper
Italian seasoning
Worcestershire sauce
Garlic
Onion
Baby carrots
Potatoes
Beef broth
Tomato sauce
Cornstarch
Water
Shutterstock

Steel cut oats are high in anti-inflammatory fiber and filling protein, but it's no secret that they take the longest to cook — and who has that kind of time on busy mornings?

Simplify oat-cooking duties with your Instant Pot, which cuts down cooking time to 20 minutes. You'll need:

Steel cut oats
Water
Cinnamon sticks
Ripe bananas
Fresh or frozen blueberries
Milk
Pure maple syrup or honey
Ground cinnamon
Shutterstock
Vegan Vegetable and Barley Soup

Barley is one of the healthiest, fiber-tactic grains you can eat. Feel free to add your favorite variety of beans, which are an excellent source of protein and vitamins/minerals that fills you up fast. This two magic ingredients (as well as about a million veggies) give you this comforting soup, which is great to enjoy on nights after a long day.

You'll need:

Vegetable broth
Barley
Canned diced tomatoes
Carrots
Celery stalks
Zucchini
Onion
Frozen corn kernels
Bay leaves
Salt
White sugar
Ground black pepper
Garlic powder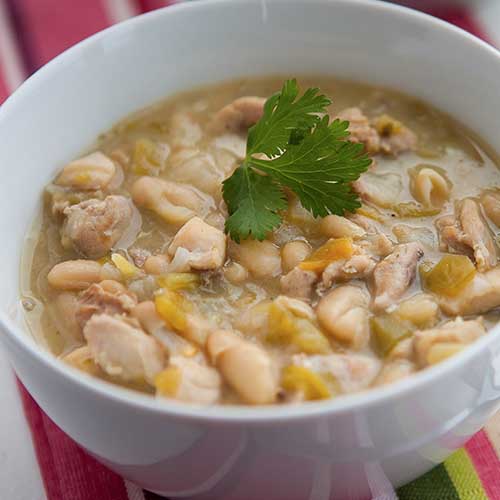 Shutterstock

Rich, creamy, and so satisfying, this chicken chili recipes contains a wealth of anti-inflammatory ingredients, courtesy of tomatoes and chili powder, and protein-rich chicken and beans.

You'll need:

Chicken breasts
Black beans
White beans
Onion
Can of corn
Can of Rotel tomatoes with green chilis
Chicken broth
Chili powder
Cumin powder
Packet ranch dip
Package of cream cheese