Guys, Rachel McAdams is a mom now! The actress has welcomed her first child with longtime boyfriend Jamie Linden.
Hollywood Pipeline reports that she gave birth to a healthy baby boy, but unfortunately, no other details about Rachel's new bundle of joy have been revealed as of now. But, the couple was spotted holding their adorable son while heading out to lunch this past week!
Congrats, Rachel!! News broke that The Notebook actress was pregnant back in February after multiple sources confirmed to E! News that she was expecting. She's managed to stay out of the public eye for most of her pregnancy--which isn't out of the ordinary for Rachel, who has always enjoyed keeping her personal life out of the spotlight.
But, cameras did catch her in Toronto's Pearson International Airport back in November wearing a super baggy jacket and a baseball cap. Now we know why she opted for the oversized coat!
This also explains why Rachel didn't attend the premiere of her latest film, Game Night. The star was noticeably absent on the red carpet for the Los Angeles premiere on Feb. 21. Maybe her belly was too big to hide—or, maybe she had already given birth!
Rachel and Jamie, who is a screenwriter and producer, have been dating since 2016, but it seems that the actress has had babies on the brain for quite some time. She's opened up about wanting kids back in the past and has said that she's looking forward to being a mom one day.
"Having a few [kids] would be great," McAdams told People in 2009. "My mom is a great inspiration to me. She's a nurse and very nurturing and gentle. She lets me be who I am. Hopefully, I can take on those qualities and be as great as her."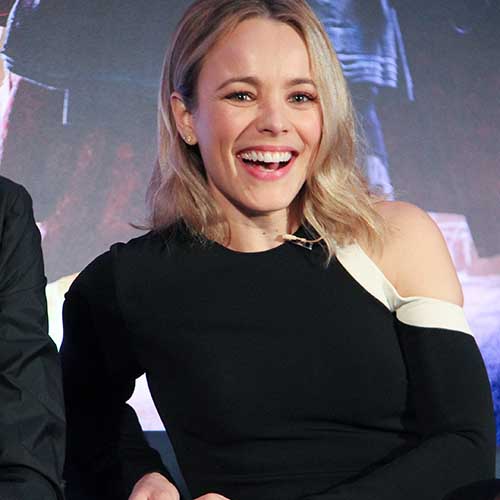 We're sure Rachel is going to make a great mom, and we're so excited for her!
What do you think Rachel and Jamie named their son? Let us know in the comments below!
[Photos: Splash]