In an ideal world, we wake up every day with flawless skin but unfortunately, not all of us are blessed with perfect skin. In reality, concealer is our life saver. Flesh-toned concealer is the most popular but if you truly want flawless skin, color correcting is the way to go. With colors like green and purple, where do you even start? Beyoncé's makeup artist, Sir John, has the answers.
[Photo: Shutterstock]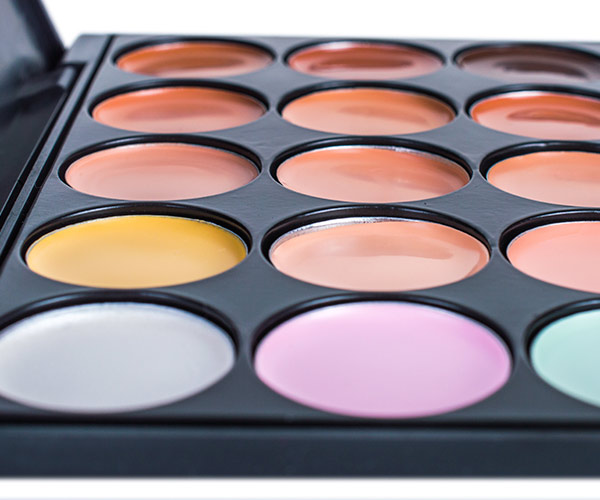 According to Sir John, identifying these three things are essential for properly concealing your skin: 1) where you need to correct like under eyes, 2) what you need to correct like yellow tones or redness, and 3) the proper shades you need to use to get the job done. As for picking the right colors, here are the basics: 1) pink is for dark spots on fair skin, 2) peach is blue/purple shadows on medium skin, 3) orange is for dark spots on dark skin, 4) yellow is for darker purple spots on medium skin, 5) green is for redness, and 6) purple is for yellow skin tones or dullness. Now, you're ready to apply it- the right way!
[Photo: Shutterstock]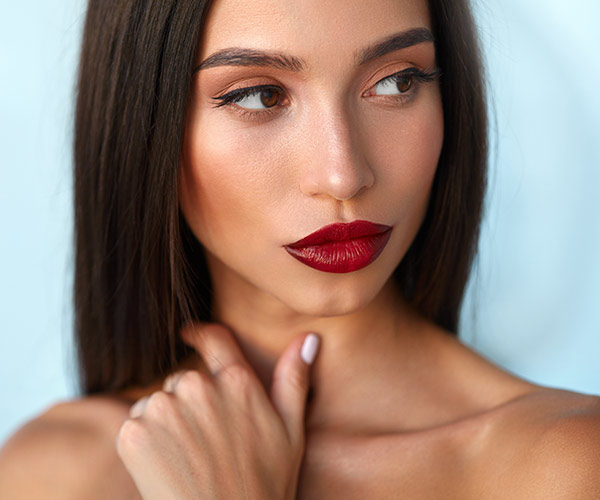 First of all, Sir John advises you to apply your foundation first so you use less concealer. Then, he says, "Apply them lightly by patting them on with your clean fingertip, so the warmth of your skin helps them blend into your complexion." Click to find out tips for each skin tone, fair, medium, and dark. Your makeup could look as flawless as this!
[Photo: Shutterstock]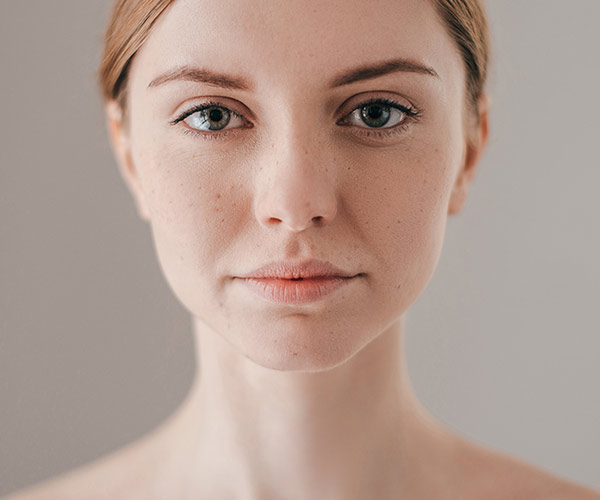 1. Fair skin
Sir John suggests "pink under your eyes and around your mouth to cancel out dark shadows." Then, apply green to cancel out redness around your nose and chin. Lastly, use light purple on your cheeks to neutralize any yellow tones. It's as simple as that!
[Photo: Shutterstock]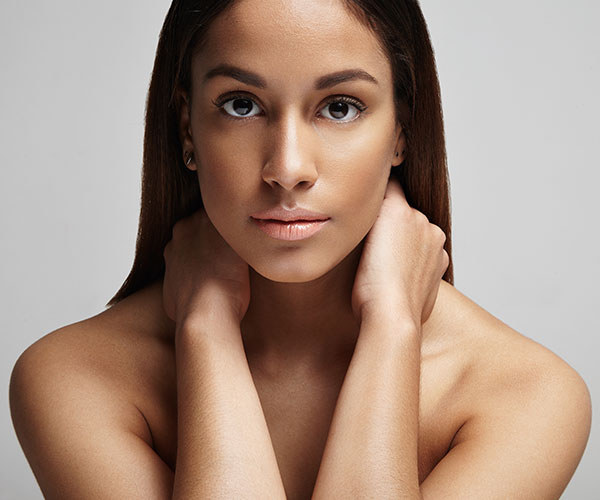 2. Medium skin
Sir John says to start with peach and dot it under your eyes. Next, "cancel redness on your cheeks, around the nose, and on the chin with a medium-shade green color corrector." Erase yellow tones on your forehead and jawline with purple. Then, conceal dark spots with yellow. All done!
[Photo: Shutterstock]
3. Dark skin
Here are Sir John's suggestions. Start by using purple around your nose to cancel out any yellow. Then, "dab a light green along the tops of your brows, down your nose, and on the sides of your mouth." Lastly, eliminate dark shadows with peach. There you have it!
For more beauty tips, check out The Right Way To Get Rid Of Calluses and 9 Under-$30 Eye Creams With Amazing Reviews.
[Photo: Shutterstock]