Selena Gomez has been keeping a low profile lately, but the star is slowly getting back into the swing of things. She revealed that she has new music on the way!
Splash
"I have to do, like, a few finishing things with it, but I'm just relieved," Gomez told Jimmy Fallon during her interview on The Tonight Show.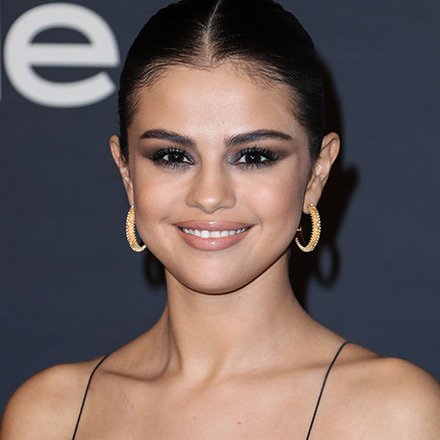 Splash
But Gomez said that the process of making her upcoming album wasn't easy. She explained that it took her "years" to finally be in a "good place" with the music she was creating.
Splash
"It took me four years now to even feel at a good place with this album, and it's just because I had such huge moments that happened in my life personally that [it was like] how was I going to capture that and how was I actually going to feel good about what I was saying? So, I kept going and I'm relieved now," she told the late night host.
Splash
The Disney star hasn't released a full album since her 2015 album Revival--and her life hasn't exactly been drama-free since its launch. She received a kidney transplant, entered rehab to focus on her mental health, and endured the stress of public breakups following her relationships with The Weeknd and Justin Bieber.
Splash
Gomez didn't divulge whether or not she's been writing songs about her past beaus, but she did say that she's experimenting with her sound. She told Fallon that "there's always going to be a sense of strong pop" in her music, but also explored incorporating more electric guitar and acoustic guitar to her tracks.
"It all kind of hits different places that I feel like is my lane for music," she explained. "It's just live in that world and mellow."
Splash
Are you happy to hear that Selena has new music on the way? Do you think she'll have a song about Justin on her new album? Let us know your thoughts in the comments below!