There's no better way to treat yourself than with a nice, hydrating face mask. These handy little guys are filled with the essential nutrients and minerals that your skin needs to stay healthy and moisturized. And, if they're designed right, they have the power to help reveal a glowing, younger-looking complexion.
Sounds good, right? Sadly, not every sheet mask delivers these results. After being let down by so many promising sheet masks and treatments, we did a little digging to see which ones Sephora shoppers swear by–and it's a cult favorite!
Tatcha's Luminous Dewy Skin Mask is one of Sephora's best-selling sheet masks and is known for its amazing hydrating properties. It's so good that it's almost always sold out!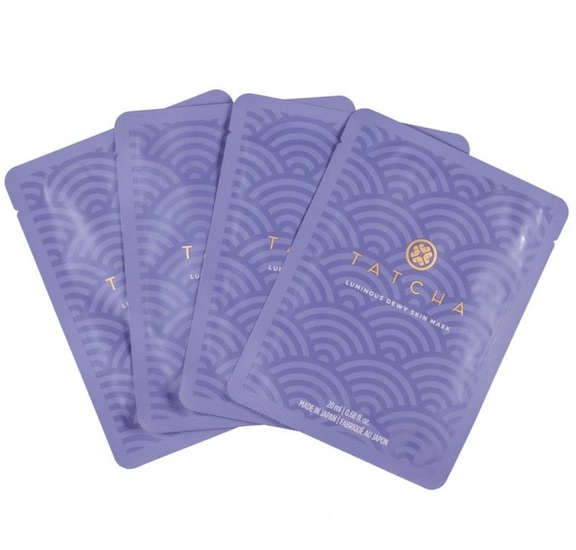 Tatcha Luminous Dewy Skin Mask ($12)
This soft, skin-fitting sheet mask is formulated with botanical oils and extracts to transform dull, tired skin into dewy, glowing skin in just one use. It contains a secret blend of lightweight rice germ oil, which is loaded with vitamin E and other essential fatty acids, and a high concentration of Japanese anti-aging superfoods like green tea, rice, and algae, which work together to deliver instant radiance.
Promising Reviews:
"I was having an issue with my skin being very dry. After one use my chin area looks so much better. There was enough product left in the bag for me to use the next night, I applied more on before bed. Love this product! Well worth the money. I have three nights of use and skin looks very dewy." - 1redwine0
"Best 20 minutes of my life! I was moisturized and ready to conquer the world! Don't you dare waste the leftover essence! Apply it on the rest of your body and glow like the goddess you are!" - AAAASHLEY
"This made my skin feel like SILK! It is my new favorite mask. Incredibly hydrating and softening. The fiber is very plush and the serum is a little richer than the dewy skin mist. I'm obsessed and want to but the stock out of my store." - mssamantharae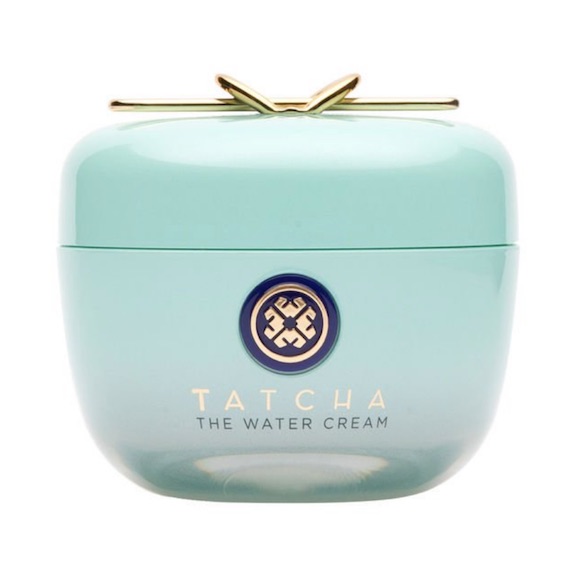 Tatcha The Water Cream ($68)
Sephora shoppers also LOVE Tatcha's Water Cream Moisturizer, which helps combat dryness by releasing a burst of skin-improving Japanese nutrients, powerful botanicals to the skin to reduce pores and boost hydration. It uses Japanese wild rose to visibly tighten pores and smooth texture, Japanese leopard lily to help control excess oil and purify the skin by supporting natural skin turnover, and hadasei-3, an anti-aging trinity of green tea, rice, and algae, to restore radiance.
Promising Reviews:
"That price tag is so worth it, my skin is usually very dry, sensitive and has some redness and after using this for about a week my skin looks amazing, stays hydrated and has significantly decreased in discoloration. This is such a quality product." - hanbanz
"Was hesitant to purchase because of the hefty price tag so I got the 100 point reward sample size and let me tell you this stuff is amazing! It's water based and goes on very smoothly! I have oily and dry spots on my face and it worked well for me, it does say to use a pearl size amount of product so for people finding it greasy they may be using too much! Made my skin feel super fresh and dewy and I definitely will be purchasing the full size." - Mandy1094
"I would give this 20 stars if I could. It's the most unbelievable thing I've ever put on my face!!!! I got this as a deluxe sample and my skin has never felt so hydrated and soft! I came on here to order the full size and it's already sold out! I will literally be waiting for the email of a restock. Love love love!" - SamanthaB24

Have you tried any of these amazing products? Let us know which hydrating products you swear by in the comments below!
Photos: Shutterstock
SheFinds receives commissions for purchases made through the links in this post.