Shopping at Sephora is pretty straightforward–you walk in, immediately find about a million skincare, makeup, hair, and fragrance purchases you want to take home right this minute, and compromise by picking out just a few for this time around. Then you go home, fall in love with every single cream, powder, and spray, and dream about the next time you can embark on another Sephora shopping trip.
It's not difficult to shop at Sephora—the challenge is pulling yourself away from shopping at Sephora.
In order to make the best possible decisions while perusing the many shelves and counters at this popular beauty chain boutique, try following these four life-changing Sephora shopping tricks that will save you money and time, while giving you in-depth insider knowledge of everyone's favorite beauty outlet.
Sephora Shopping Hacks You Need In Your Life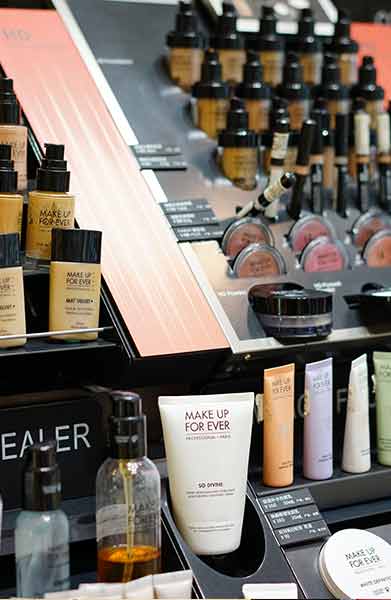 1. You Can Score A Free Mini Facial & Blowout
Sephora's cast members (which is the title given to Sephora employees who work the floor) aren't just equipped to provide the best advice possible when it comes to all of your questions about its products and whether you should spring for a powder or liquid blush formula. They're also trained professionals in the art of makeup and hair styling, and since the best way to determine whether you love a product is to test it out, you don't have to be shy about asking a cast member for a mini express facial using a product line that features predominantly in its skincare department.
While you shouldn't expect extractions or the royal treatment (I mean, it is free), you can sit, relax, and try out a cleanser, toner, treatment, and moisturizer. It helps, of course, if you're actually interested in buying a product and aren't just looking to score a freebie facial.
The same holds true when it comes to your hair and makeup. Cast members are trained in using products from brands like DryBar and Living Proof and can give you a pretty gorgeous blowout or makeup touch-up using products Sephora is trying to promote. And if you buy a killer pair of false lashes, some Sephora outlets even have a dedicated lash bar where cast members can show you the best technique to apply them.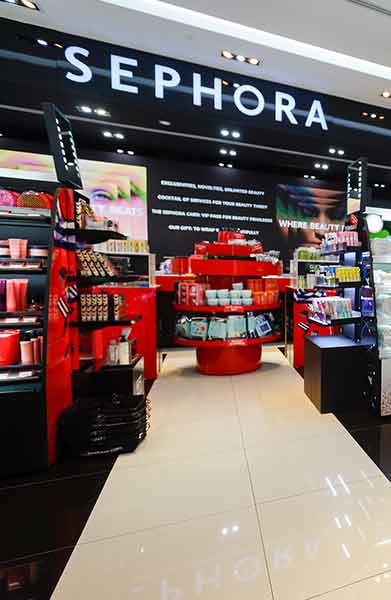 2. Check Out Sephora's Weekly Wow Page For Deals
You may already know about Sephora's amazing samples — you can choose three samples with most online and store purchases and Sephora does an impressive job at pulling samples from makeup, hair, and fragrance departments. But that's not the only way to try out expensive products you might not ordinarily purchase. Sephora's Weekly Wow page is where you'll find daily deals that are available in-store and online. You can save as much as half off on eyeshadow palettes, skincare, and makeup tools like quality brushes. On this same page, you'll also find promotional codes that can be used to try out even more samples, usually when you make a purchase of $25 or more.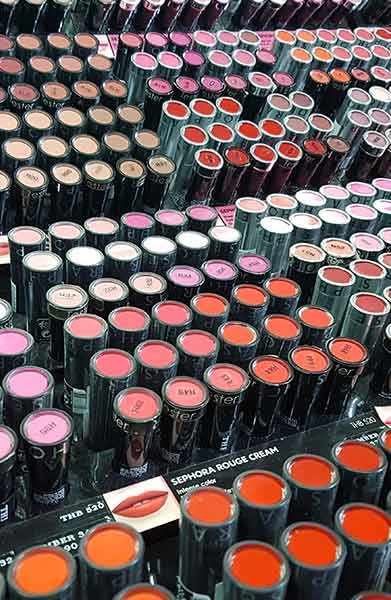 3. Join Sephora's Rewards Program
Like many retailers, Sephora offers shoppers a rewards program that does just that: it rewards you each time you shop. It's free to become a Beauty Insider, which grants you access to free beauty classes, a free birthday gift, and flash two-day shipping on all orders for just $10. If you spend $350 at Sephora you become a VIB member and get the same perks, plus handpicked gifts, one free custom makeover, and seasonal savings. And when you spend $1000 or more you become a VIB Rogue member, which gets you free two-day shipping on all orders, a private hotline, and invitations to events.
No matter which tier you belong to, each time you make a purchase at Sephora you accrue points, which can be used on beauty gifts.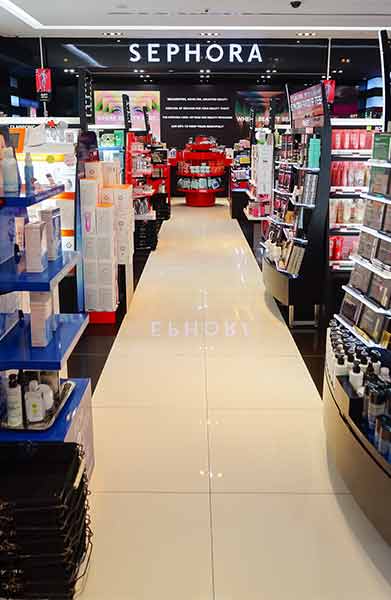 4. Order Matters When It Comes To Scoring Great Prices At Sephora
You know how grocery stores are set up so that produce and dairy are typically located on either side of the store? There's a method to Sephora's product placement madness, as well, and just knowing this can save you money. Beauty products placed along the outside edges of Sephora cost less money or on sale. Once you're pursuing an aisle, remember that the products placed at eye level are usually the most expensive. For lower prices, check out the bottom shelves first.