With summer in full swing, you're probably reaching for a strapless bra more and more often. With all the cute off-the-shoulder, cutout and skinny strap tops and dresses in fashion at the moment, traditional bras just won't work.
But ask any woman and there's a pretty good chance she's less than satisfied with the strapless bra she currently owns. Either it constantly falls down, doesn't offer enough support or the shape is all wrong. That's why we're kicking off our new awards series, SheFinds The Best, with the three best strapless bras on the market. Each week we'll reveal the three best items in categories across fashion, accessories, beauty and more.
To get things started, we road-tested tons of strapless bras and read countless reviews from real women to narrow down the best of the best this week. Here they are!
The Best Strapless Bras: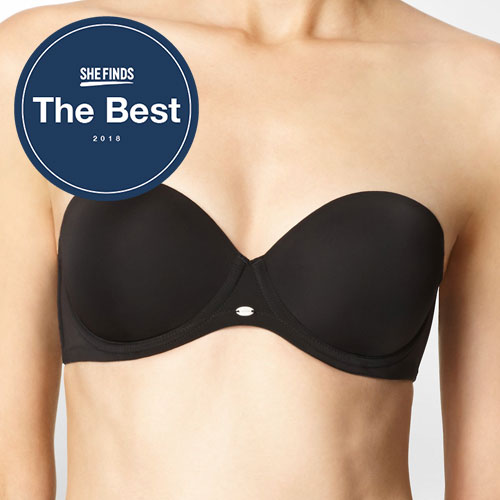 1. Calvin Klein Naked Glamour Strapless Push-Up Bra ($42)
Calvin Klein's bras are top notch and this strapless option is no exception. We put it to the "wedding test" and it passed with flying colors. What's the wedding test? Wear it under a strapless bridesmaid dress, dance in it all night and see how often you find yourself pulling it up. Are you ready for this? This bra stayed in place all night long.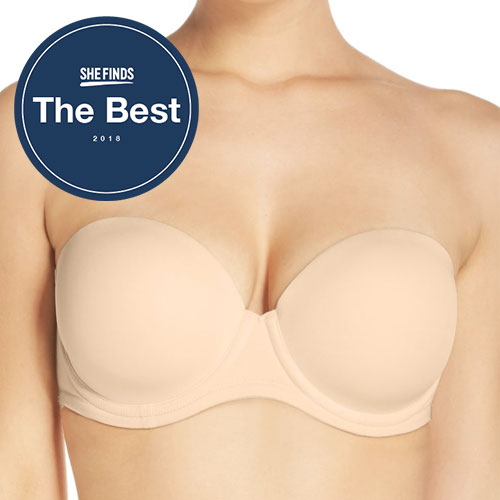 2. Wacoal Red Carpet Convertible Strapless Bra ($65)
This may easily be the most popular strapless bra on the Internet. Look it up on any retail site and you'll see that it consistently has nothing but four- and five-star ratings. We put it to the test and the hype is merited: this strapless bra is incredible. Not only is it available in a huge range of sizes, but it gives the chest a beautfiul, natural shape and has gripper strips on the top and bottom so it never falls down.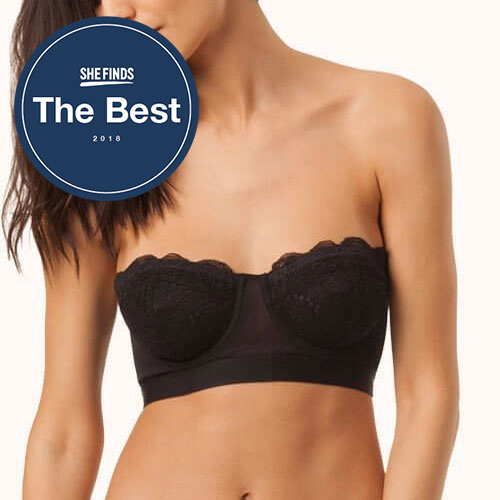 3. Lively The Lace Strapless ($35)
I feel very strongly that a good bra shouldn't just offer support and comfort, but it should also look gorgeous and make the woman wearing it feel beautiful. Believe it or not, Lively's The Lace Strapless does all that. This is actually my favorite and go-to strapless bra because the super wide band around your ribcage ensures the bra stays put for hours on end. It also feels comfortable on your skin and is made from some of the prettiest lace I've ever seen.
Be sure to check back next week for the next installment of SheFinds The Best.
SheFinds receives commissions for purchases made through the links in this post.