A pool party is nothing without a super cool pool float—everyone knows that! From basking in the sun to get that perfect sun-kissed glow to capturing major Instagram-able moments, a pool float is a necessity. If you plan on throwing any summer pool parties this season or are just looking to add an element of fun to your backyard, we found the coolest pool floats on the market.
Celebrities, like Kourtney Kardashian and Miley Cyrus to name a few, are known for sharing super trendy photos posing on pool floats. They make it look so chic, how can you not want to take part in the fun?
Brands are now making pool floats in the shape of your favorite foods, like pizza and donuts, cute animals, like swans and flamingos, and so much more. Practically anything you can imagine has been made into a floaty!
From inflatable swans, donuts, pizza slices, and so much more, the possibilities for a fun summer pool party accessories are endless!
Shop the most Instagram-worthy pool floats below: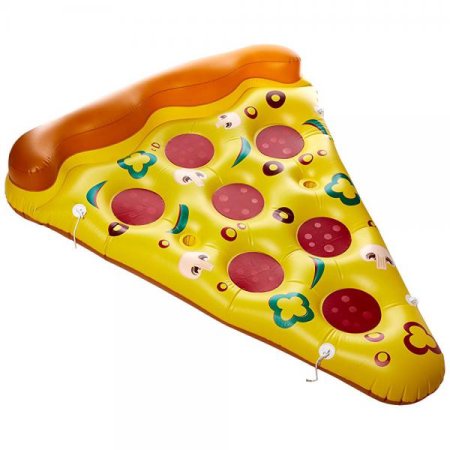 Best Pizza Pool Float
Greenco Giant Inflatable Pizza Pool Float Lounger With Connectors 6 x 5 Feet ($24.99)
This giant pizza slice will look good enough to eat while floating around in your pool.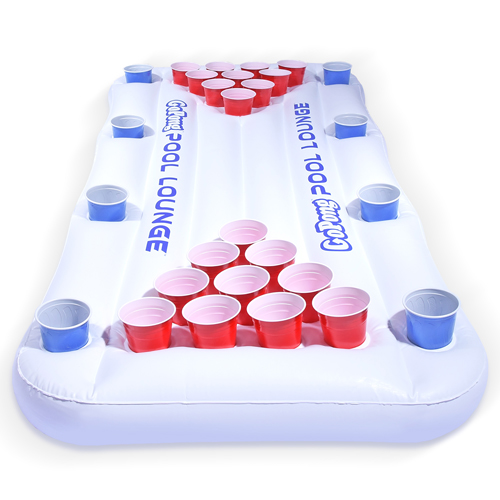 Best Beer Pong Pool Float
GoPong Pool Lounge Inflatable Beer Pong Table with Social Floating, 6' Long ($37.99)
You'll really be the life of the party when you break out this floating beer pong table.
Kololo Blue Seashell Float ($78)
You'll look like a real-life mermaid while lounging on this giant seashell pool float.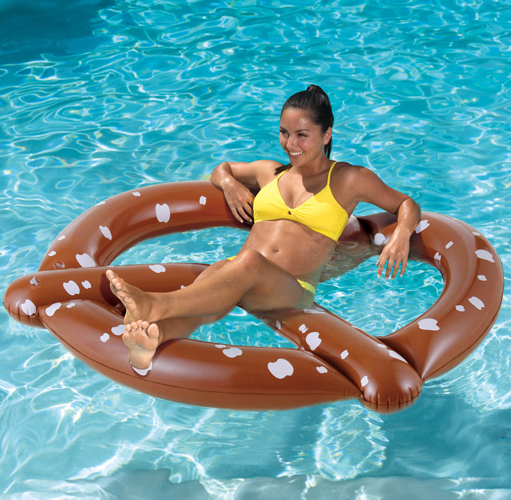 Best Pretzel Pool Float
Summer Waves Pretzel Twist Float ($7.52)
Float around in style on this pretzel twist pool float.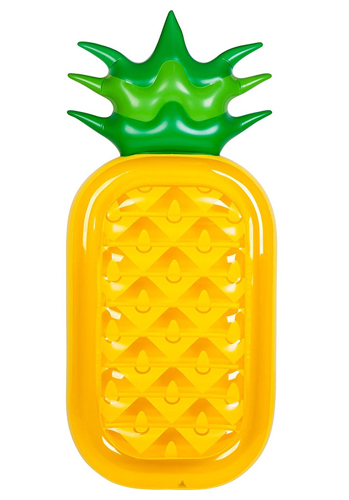 Best Pineapple Pool Float
SunnyLIFE Luxury Adult Inflatable Pool Float Lie Down Beach Toy ($60.03)
You can chat with friends and sunbath in style while floating around on this giant pineapple pool float.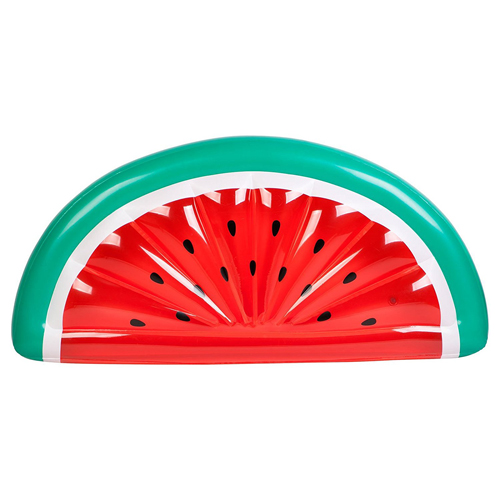 Best Watermelon Pool Float
SunnyLIFE Luxury Adult Inflatable Pool Float Lie Down Beach Toy ($53.68)
Nothing reminds us of summer more than a sweet piece of watermelon.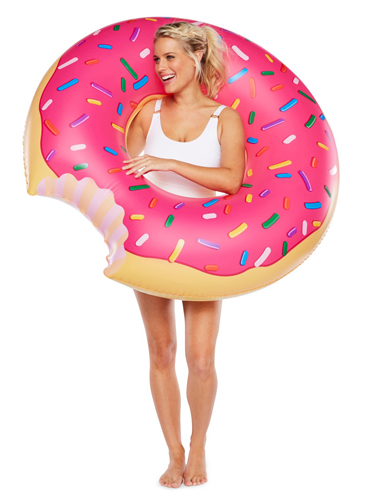 Best Donut Pool Float
BigMouth Inc Giant Strawberry Frosted Donut Pool Float, 4 feet ($17)
This strawberry frosted donut pool float looks good enough to eat--literally, with the big bite out of the side.
Best Swan Pool Float
Swimline Giant Swan 75-in Inflatable Ride-On Pool Toy ($32.82)
If you plan on entertaining guests this summer, you need this ride-on swan pool toy--end of story.
SheFinds receives commissions for purchases made through the links in this post.