It's heeeeeere! Target's record-breaking denim collection Universal Thread has finally hit shelves, as of this morning. While you were sleeping in, Target quietly released it's biggest launch of 2018 so far.
You can now get your hands on the much-anticipated line that has both all-inclusive sizing (00-26) AND competitive pricing (everything is $5 to $39.99) AND adaptive apparel for people living with disabilities.
The collection has already been lauded for making denim shopping easier for women of all sizes. So, to say that we are excited about it finally being here would be an understatement. Like it's other in-house brands A New Day and Who What Wear, Universal Thread is not a limited collection--but that's not to say that these first styles won't sell out.
Click through the slideshow now to shop our editors' picks, then head over to Target to see the full, 200+ SKU collection for yourself.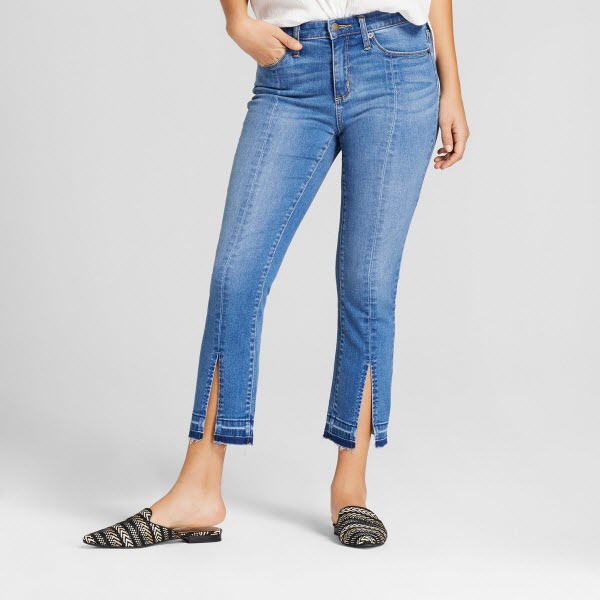 High-Rise Split Hem Kick Boot Crop Jeans ($24.99)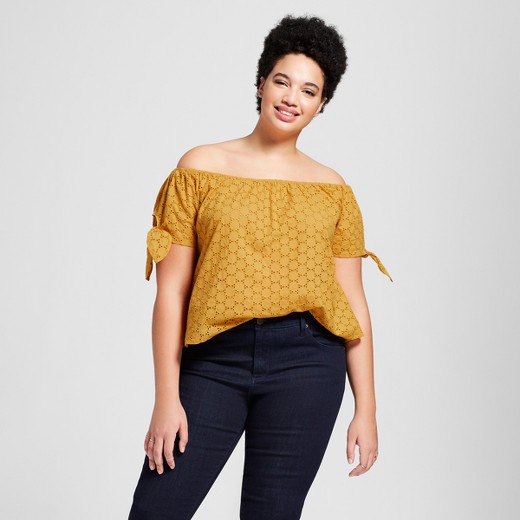 Plus Size Eyelet Off the Shoulder Top ($27.99)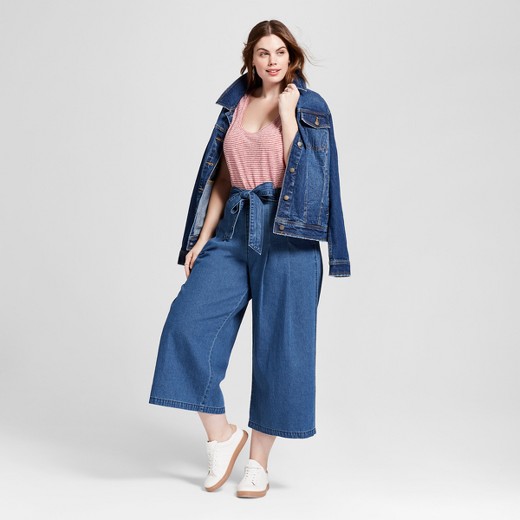 Plus Size Tie Front Wide Leg Jeans ($29.99)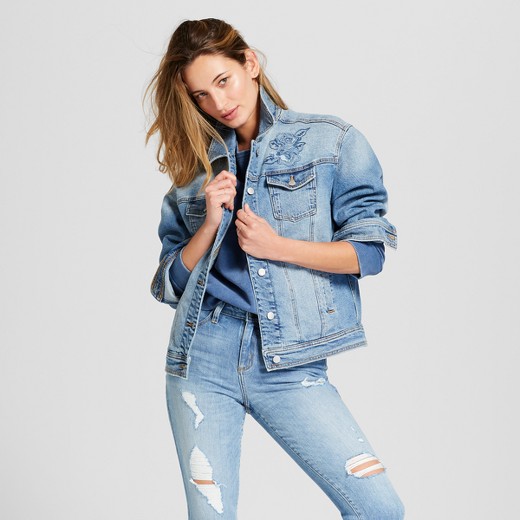 Embroidered Denim Trucker Jacket  ($34.99) 
Cropped Stripe Jumpsuit ($27.99)
Plus Size Long Sleeve Alamosa Poplin Shirt ($22.99)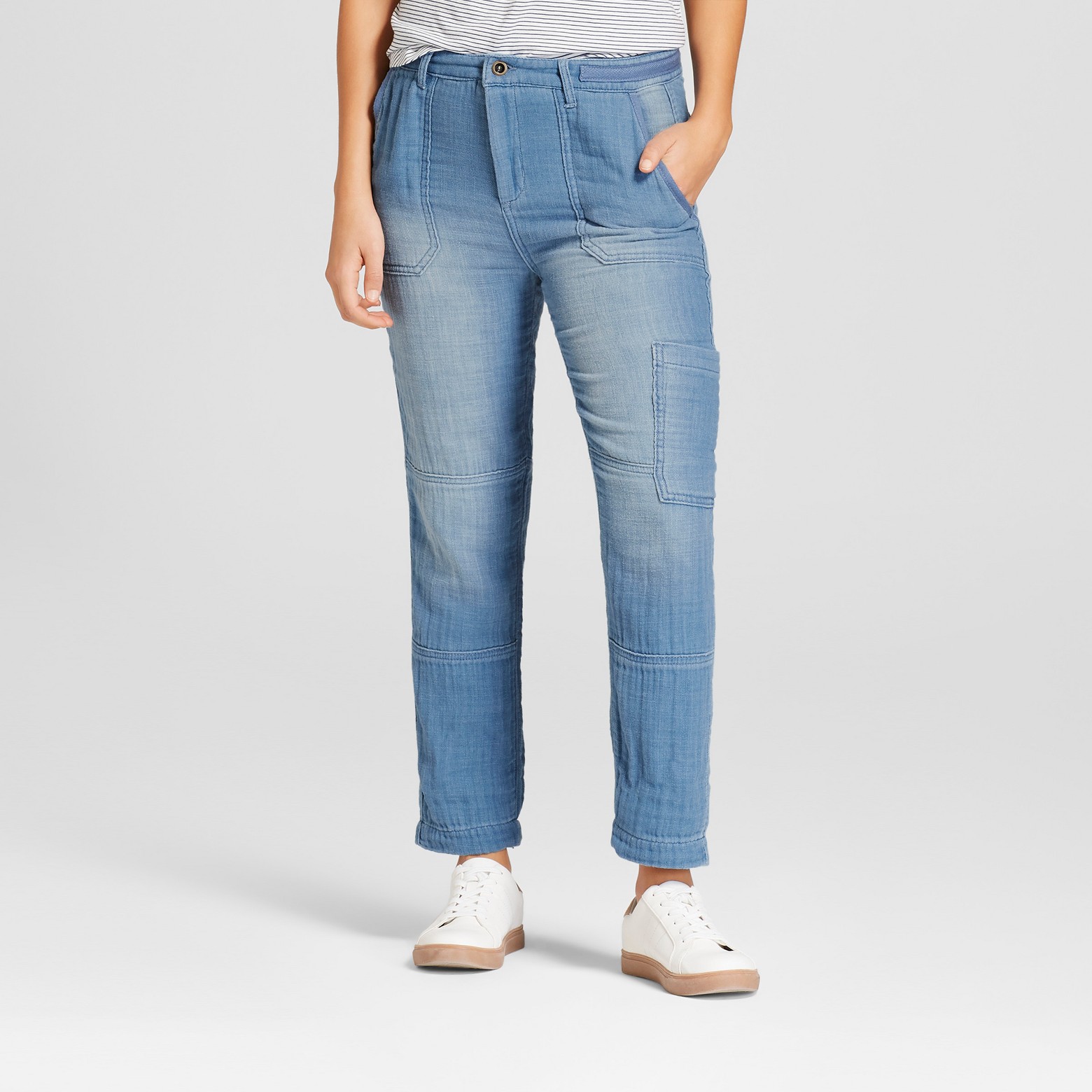 Cropped Relaxed Denim Pants ($24.99)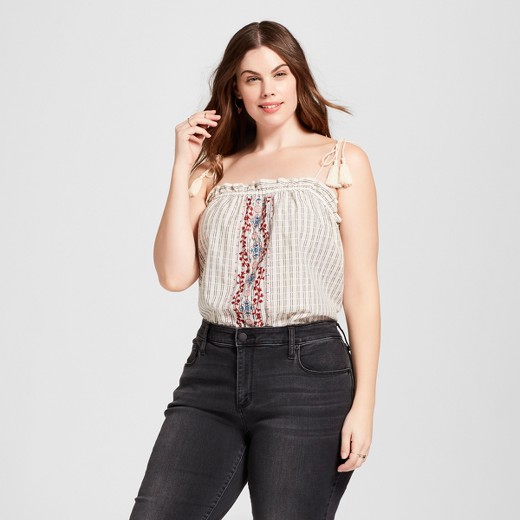 Plus-Size-Embroidered-Tank-Top
Plus Size Embroidered Tank Top ($22.99)
Long-Sleeve-Alamosa-Poplin-Shirt
Long Sleeve Alamosa Poplin Shirt ($19.99)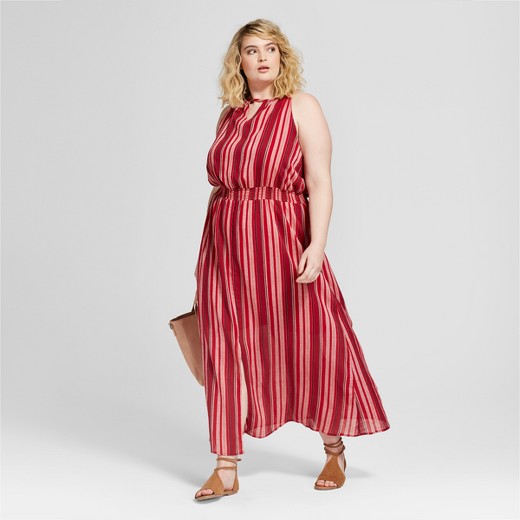 Plus-Size-Stripe-Maxi-Dress
Plus Size Stripe Maxi Dress ($32.99)
Plus-Size-Denim-Midi-Skirt
Plus Size Denim Midi Skirt ($24.99)
Monterey-Pocket-V-Neck-T-Shirt
Monterey Pocket V-Neck T-Shirt ($8)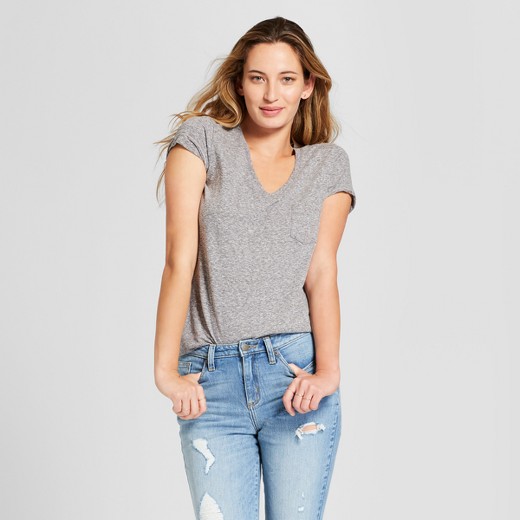 Meriwether-Crew-Neck-T-Shirt
Meriwether Crew Neck T-Shirt  ($8)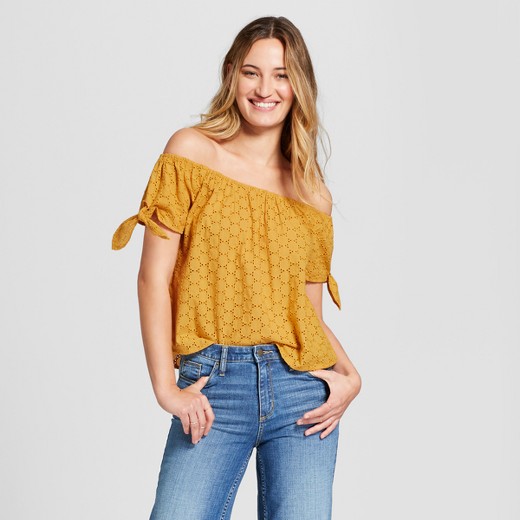 Eyelet Off The Shoulder Top ()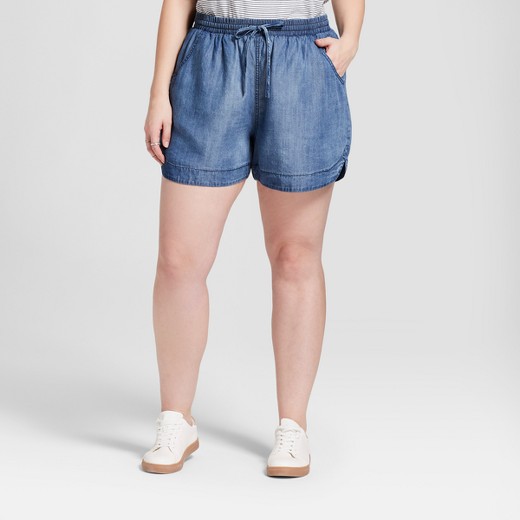 Plus Size Pull-On Shorts ($19.99)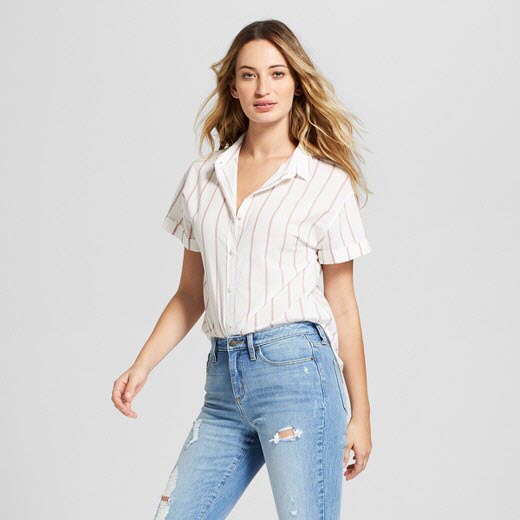 Short-Sleeve-Button-Down-Shirt
Short Sleeve Button Down Shirt ($17.99) 
Plus-Size-Sensory-Friendly-Knit-Tank-Top-1
Plus Size Sensory Friendly Knit Tank Top ($8) 
Plus-Size-Sensory-Friendly-Knit-Tank-Top
Plus Size Sensory Friendly Knit Tank Top ($8)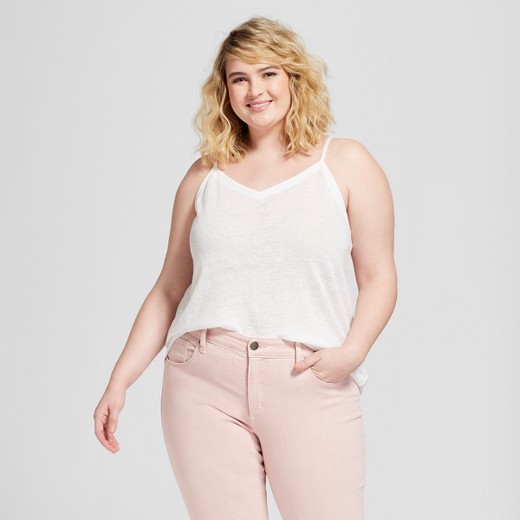 Plus-Size-Cross-Back-Tank-Top
Plus Size Cross Back Tank Top ($9.99)
Plus-Size-Sensory-Friendly-Pocket-V-Neck-T-Shirt
Plus Size Sensory Friendly Pocket V-Neck T-Shirt ($8)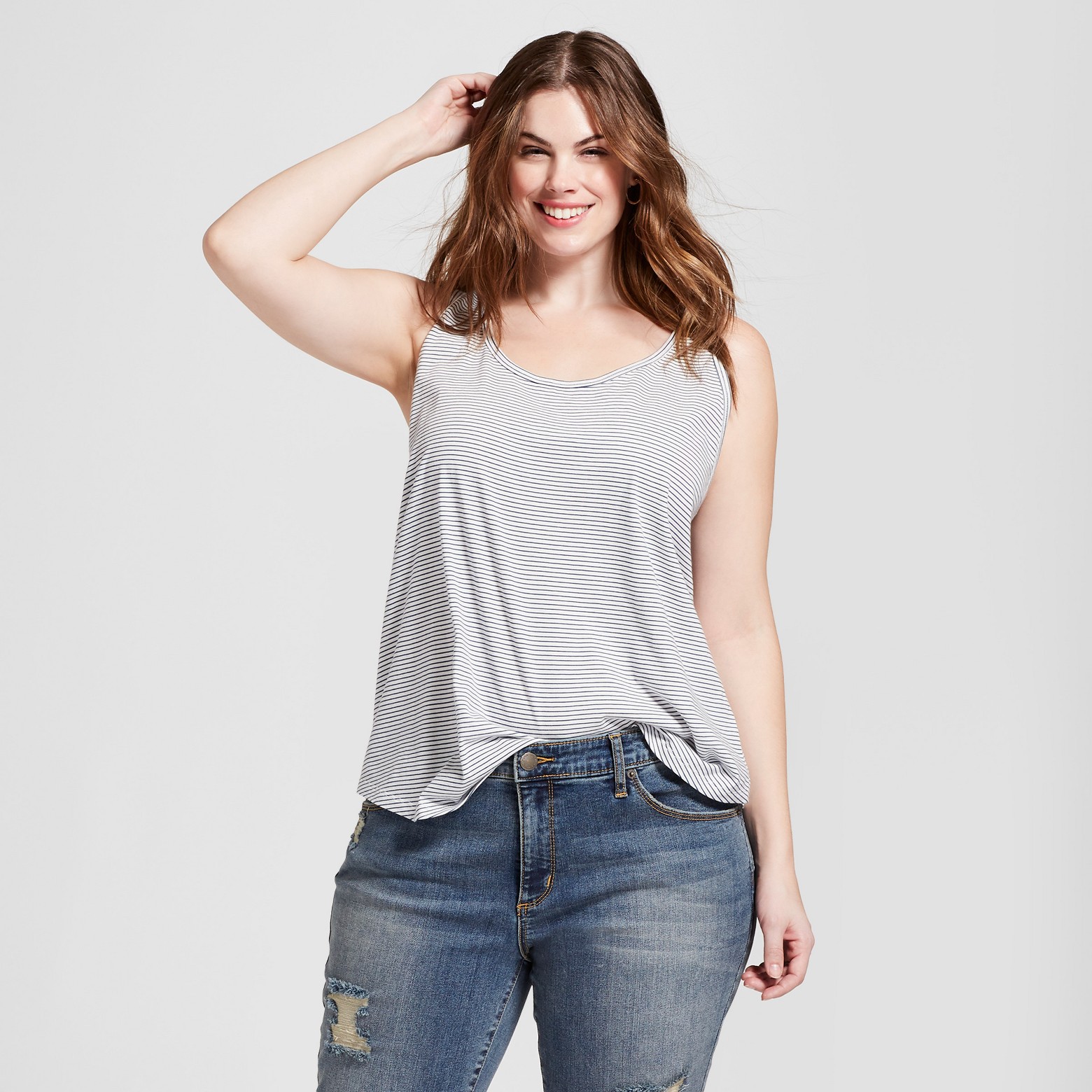 Plus-Size-Sensory-Friendly-Knit-Stripe-Tank-Top