A good workout (if you're doing it correctly) will have you working up a sweat. So naturally, showering and washing your face might be the first thing you do after working out. But, we must remember that the pores on our face are vulnerable after a workout. While it's important to wash off all of that sweat and bacteria post-workout, it's what you apply to your face that might not be such a good idea.
[Photos: Shutterstock]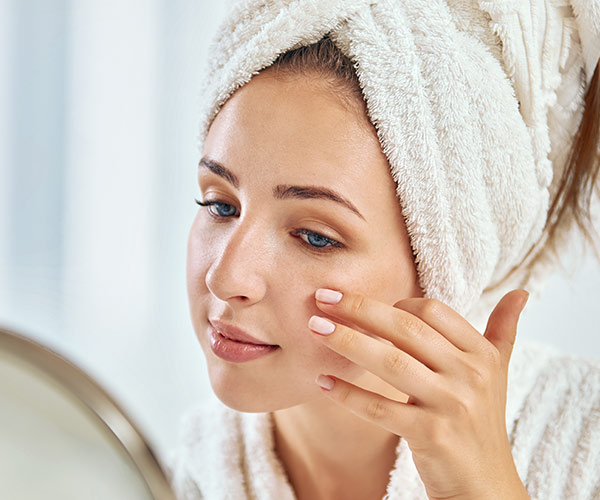 It is important to wash and moisturize your face after hitting the gym. But, because your pores are open after working out, it is best not to apply a cleanser or moisturizer with harsh ingredients that will clog your pores. According to the American Academy of Dermatology, you should opt for mild, oil-free products. "A mild, oil-free cleanser can remove bacteria that can lead to acne and prevent clogged pores without irritating your skin."
It's also best to avoid cleansers and moisturizers that contain fragrance or preservatives as they can irritate the skin, especially while your pores are open. "I would never use a product with added fragrances," says New York-based dermatologist Natalie Moulton-Levy, MD. "Heavily scented products often irritate the skin and can contribute to allergic reactions in some cases."
In fact, these products can even cause acne and irritation if used at the wrong times--like, after a workout per se. According to dermatologist Dr. Todd Plott, clogged pores are not only difficult to de-clog, but can also cause blackheads, whiteheads and acne. These are the last thing we want to have plaguing our face post-workout!