Great news for anyone trying to go completely natural, hypoallergenic and cruelty-free with their beauty regime: the first subscription for completely "dirty-ingredient"-free scents is here!
It's been a big week for clean fragrance: Michelle Pfeiffer announced that she's launched a clean fragrance line called Henry Rose, and leading brand Skylar is now first-to-market with a subscription service.
Skylar Scent Club, launched April 1st by former Honest executive Cat Chen, offers members candles and fragrances that are completely free of parabens, sulfates, phthalates, mineral oil and petrochemicals, animal-derived ingredients and synthetic dyes.
For $20/month, customers will receive a new limited-edition scent in 10ml glass rollerball scent (the inaugural scent is Magic Bloom with spring-y notes of pear, yuzu and magnolia) and 10% off all other Skylar products.
READ MORE: This $27 Natural Anti-Aging Facial Oil Has A 5-Star Rating At Target–It Works SO Fast!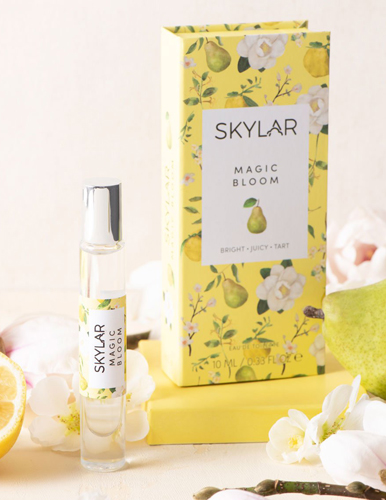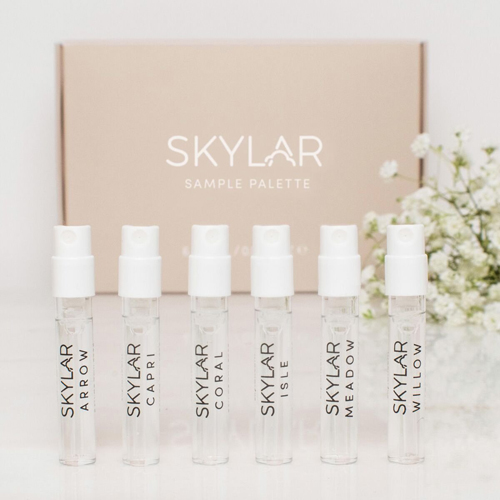 Skylar Sample Palette ($20)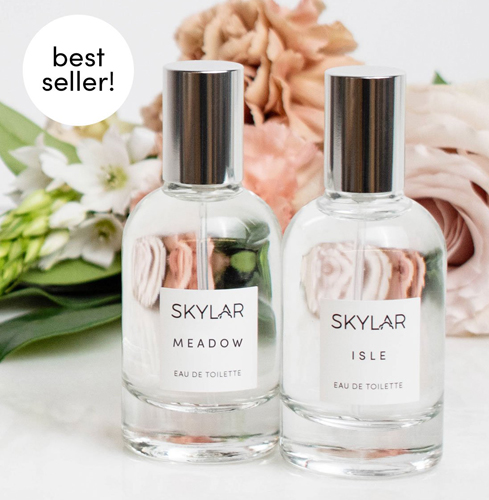 Skylar Scent Duo ($120, down from $156)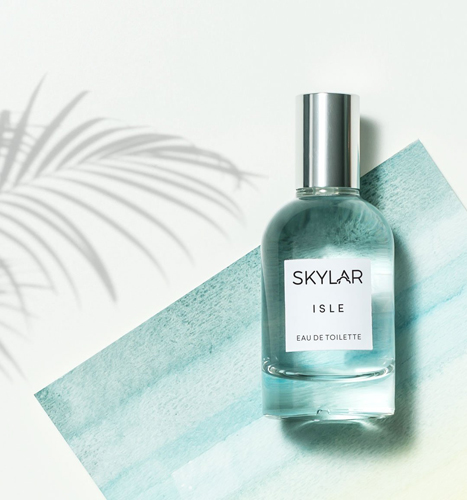 Skylar Scent Experience ($78, down from $98)