Eating a diet that is rich in protein is not only beneficial for muscles growth, but it can also help you reach your weight loss goals. According to registered dietitian and certified diabetes educator Franziska Spritzler, "Eating more protein may help suppress your hunger and appetite for hours after eating."
A high protein diet can boost your metabolism and increase the number of calories you burn in a day, making it an important part of your weight loss journey.
This week, try one of these high protein slow cooker recipes.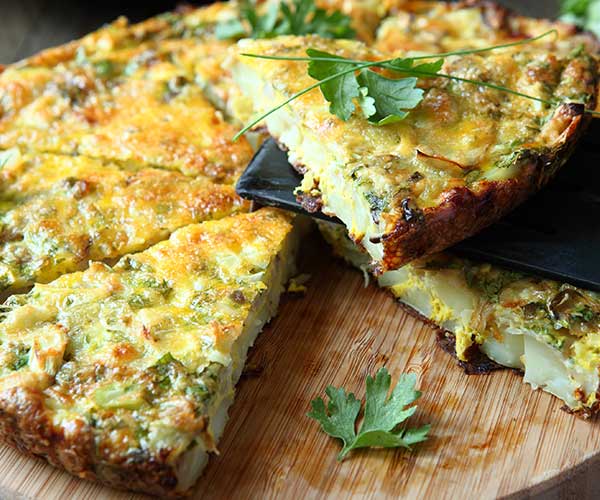 Shutterstock
1. Crustless Slow Cooker Spinach Quiche
Ditch the carbs with this crustless quiche recipe that's filled with protein-rich eggs and anti-inflammatory vegetables like spinach, mushrooms, and red peppers.
Nutrition Info: n/a
Recipe: Everyday Whole Hearted
Shutterstock
2. Crockpot Lasagna Soup
Comfort foods can be healthy too! This lasagna soup recipe has lean ground beef and tons of veggies and fresh herbs.
Nutrition Info: 257 calories, 18g protein
Recipe: Spend With Pennies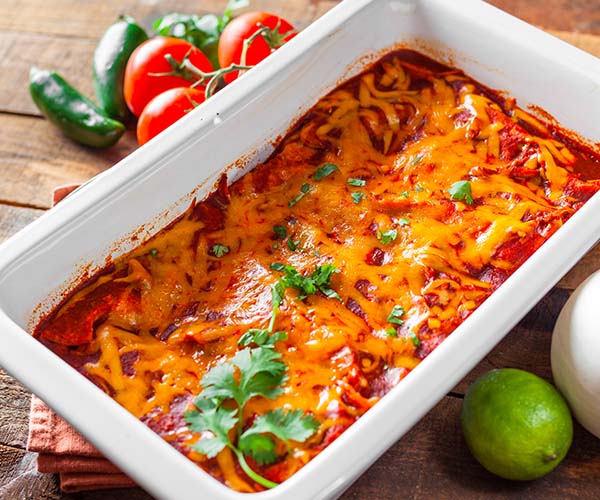 Shutterstock
3. Crock Pot Mexican Casserole
This healthy, gluten-free recipe contains fiber-rich black beans, quinoa, lean ground turkey, and healthy fat avocados.
Nutrition Info: 318 calories, 20g protein
Recipe: Well Plated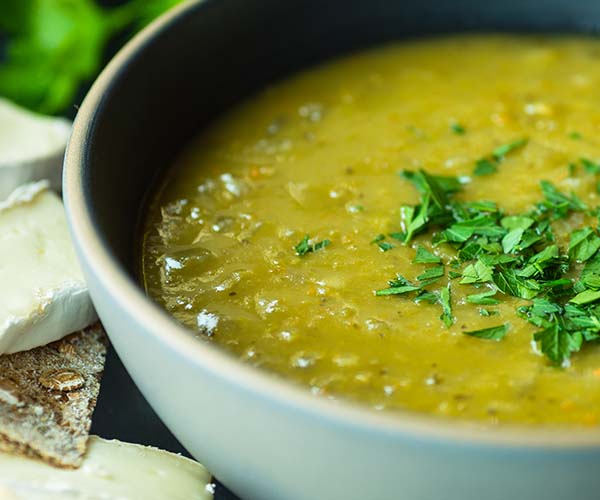 Shutterstock
4. Vegetarian Slow Cooker Split Pea Soup
Don't let this vegetarian soup fool you. Split peas are not only rich in fiber, but they're also low fat and an excellent source of protein.
Nutrition Info: n/a
Recipe: Yummy Mummy Kitchen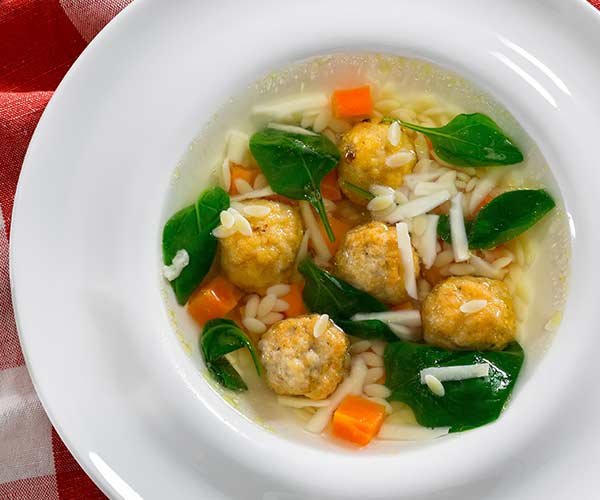 Shutterstock
5. Skinny Slow Cooker Kale & Turkey Meatball Soup
If you're a fan of Italian Wedding Soup, you'll love this similar recipe! Lean ground turkey and white beans provide protein, while vitamin K-rich kale and vitamin A-rich carrots provide a healthy serving of vegetables.
Nutrition Info: n/a
Recipe: Foodie Crush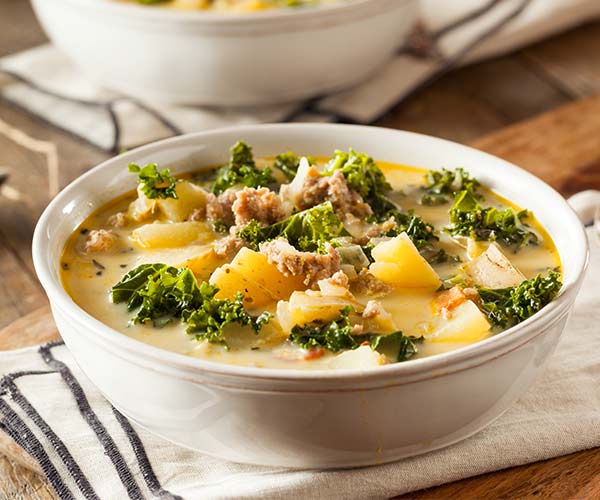 Shutterstock
6. Sausage, Potato and Kale Soup
Crumbled Italian sausage is the star protein ingredient in this recipe while anti-inflammatory, vitamin-K rich kale provides a serving of green veggies.
Nutrition Info: 266 calories, 10.6 g protein
Recipe: All Recipes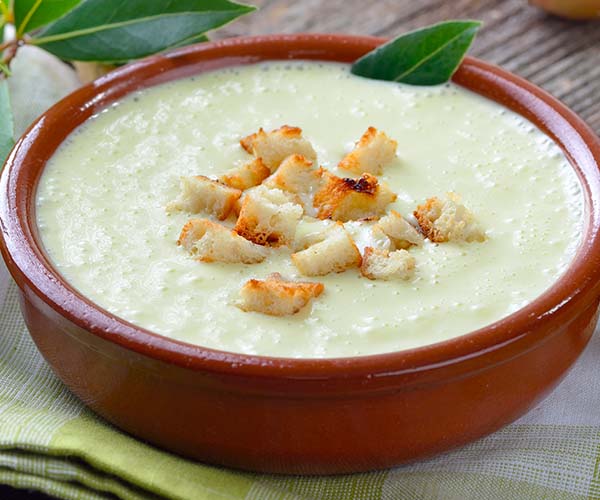 Shutterstock
7. Healthy Slow Cooker Chicken Potato Soup
This light and hearty soup calls for lean chicken breast, and nutrient-rich carrots, celery, garlic, and fresh parsley.
Nutrition Info: 419 calories, 33g protein
Recipe: A Spicy Perspective