Shoe styles come and go. One season you're pining for six-inch platforms; the next you're buying up ballet flats in a variety of shades and fabrics. But while some of us may never understand the allure of a stiletto heel or, conversely, a classic pair of Oxfords, there's one shoe you need in your closet at all times: a classic and functional sneaker.
And when it comes to sneakers, there's one athletic shoe style that never goes out of style — and it's probably one you already own or have been itching to purchase.
Whether you opt to wear your favorite sneakers with jeans, dresses, formalwear (seriously, it can be done), or strictly at the gym and nowhere outside of kettlebell class, this is the one pair of sneakers that never goes out of style. Invest in a great pair of these sneakers and you'll be able to wear them forever (or until you trade them in for the next pair of nearly identical sneakers).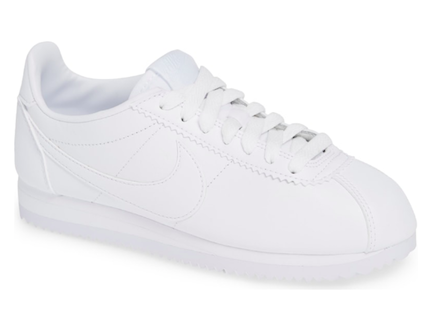 Nike 'Classic Cortez' Sneaker ($70)
The fashion website Who What Wear recently featured some of the most popular sneaker designs of the 20th century and early 21st century. Though styles differed greatly — classic Keds share little in common with bulky '80 athletic sneakers — there was one sneaker style that you could find in any decade: white sneakers.

These Nike 'Classic Cortez' sneakers proved one of the most popular sneaker styles of the year for one major reason: they truly are classic, in a '70s running sneaker sort of way. They're low-top sneakers with a slight (ever so slight) platform. Unlike '70s sneakers, these boast the best modern sneaker features, including a breathable mesh upper.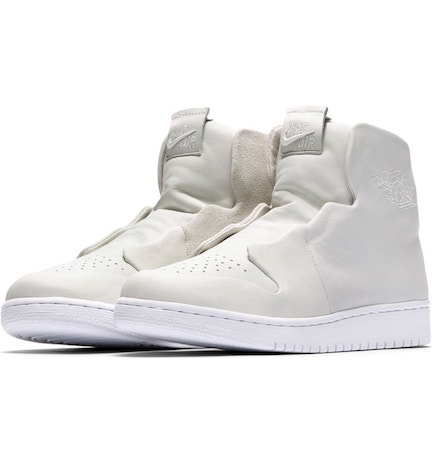 Nike Air Jordan 1 Sage XX High Top Sneaker ($160)
Love a good, comfy white high top sneaker? It doesn't get much better then these Nike Air Jordan sneakers, which are a slip-on style (yay to no laces!) with a high-stretch collar and sockliner to protect your ankles and feet.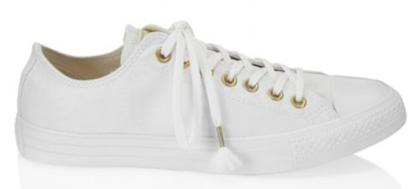 Converse Chuck Ox White Driftwood Sneaker ($65)
Few sneaker styles are as all-American classic as a pair of crisp, white Converse sneakers. These low-top sneakers have goldstone detailing and tufted laces to give them a little flair.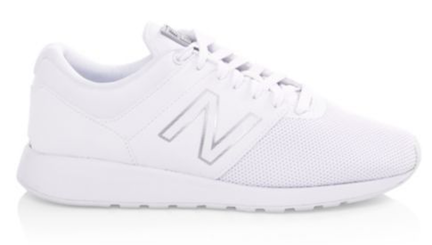 New Balance 24 Mesh Sneakers ($64.95)
If you prefer a more athletic-looking white sneaker that you can wear on runs (and while out on the town), these New Balance sneakers have a breathable mesh upper and padded tongue and collar, with a round toe one of the most comfortable padded insoles to ever touch your feet.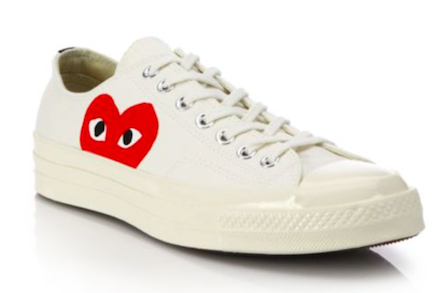 Commes des Garcons Play Peek-a-Boo Low-Top Canvas Sneakers ($135)
Solid white sneakers are great and all, but a small, fun, and colorful detail like the peek-a-boo heart on these low-top canvas sneakers can brighten your mood and bring a playful element to anything you're wearing that day.
SheFinds receives commissions for purchases made through the links in this post.