When your iPhone takes forever to charge there are a few possible culprits worth investigating.
Assuming all is well with your cables and and electrical outlets, apps are another aspect worth considering. Is your iPhone home screen clogged with apps? Do you have so many social media apps that your greatest challenge is deciding which to turn to for connection and info?
This is the one social media app you should delete ASAP if your iPhone charges so slowly.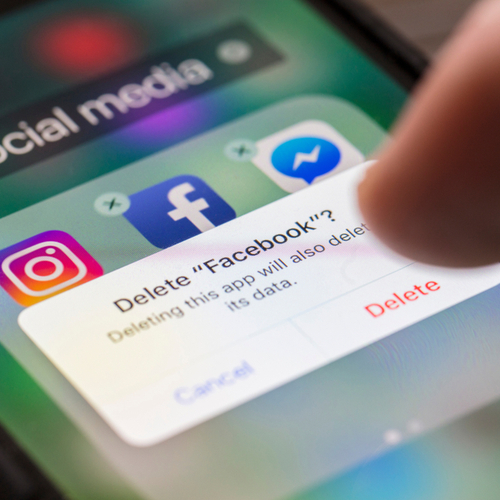 Shutterstock
Facebook

Let's be honest: all social media apps — including Facebook, Instagram, and Snapchat — sap battery power faster than most apps and can slow down your phone. The plain truth is that you are probably using these apps more than most others, and given how they boast major features and encourage frequent usage, it's only natural that they will slow down your phone.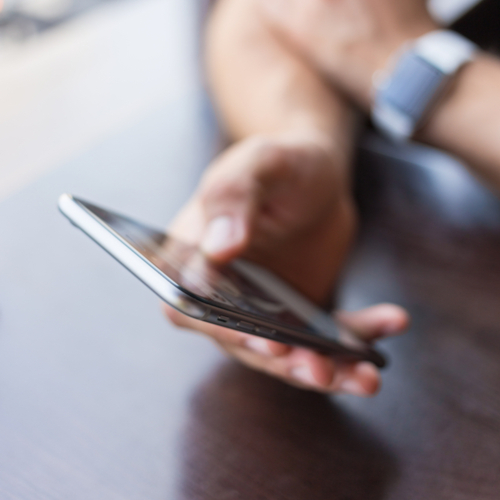 Shutterstock
But of all apps, Facebook is the one social media app that is worth deleting from your iPhone if your device is running slowly or not charging fast enough.

After checking to see which apps drain battery the fastest, many iPhone users discover that Facebook is taking up as much as 40 percent of battery power, which is no joke.

To perform this test on your phone, iMore suggests taking the following steps:

Launch Settings from your Home screen.
Tap on Battery.
Wait a moment for Battery Usage to populate.
Tap on the Show Detailed Usage button to get a breakdown of foreground and background power usage.
Tap on Last 7 Days to get a broader look at power consumption over time.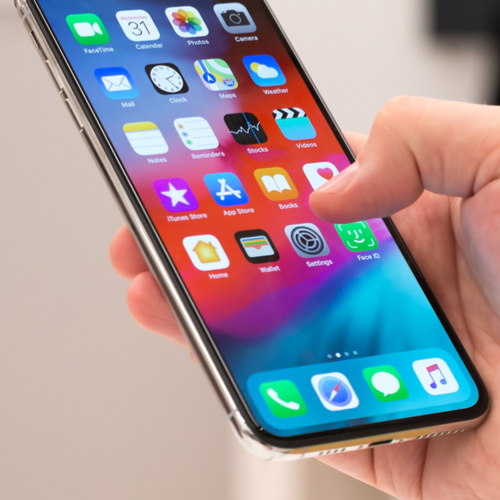 Shutterstock
Facebook is actually hard at work even when you aren't using the app. In addition to grabbing updates from friends and family, it uploads videos constantly. The app can also track your browser activity when you click on an ad from its site, which is something it does to deliver more targeted Information to its advertisers.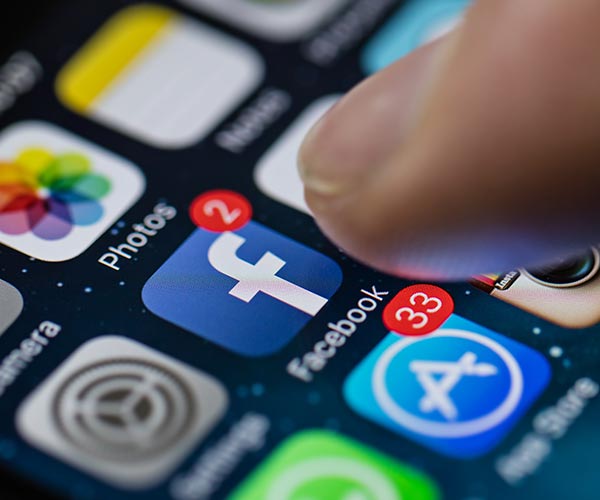 Shutterstock
Even though Snapchat and Instagram are also draining on your iPhone, there aren't alternate ways to use these apps other than your phone, so deleting them may not be something you want to do.

But you can delete the Facebook app, save yourself a ton of battery power and help your device charge faster, AND continue using Facebook via your browser.

Consider it a win-win for you and your iPhone.