As a fashion blogger, you know you're doing well when you get your own clothing line. And now, Arielle Charnas of Something Navy can really say, "Look Mom, I made it!" The 30-year-old has collaborated with Nordstom's private-label Treasure & Bond on a capsule collection. And if it's anything like what we see on her Instagram page, we're going to want (read: need) every piece.
[Photo: Instagram]
READ MORE: Treasure & Bond launched a home collection!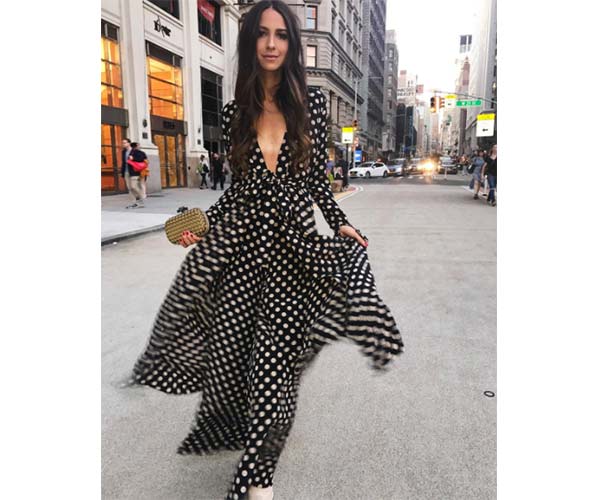 The new line, called The Something Navy X Treasure & Bond, will feature 30 ready-to-wear styles, including shoes, garments, and accesories. Prices start at $49 for a T-shirt and go up to $199 for a faux shearling jacket. And somewhere in between you'll find killer knee-high boots for $169.
[Photo: Instagram]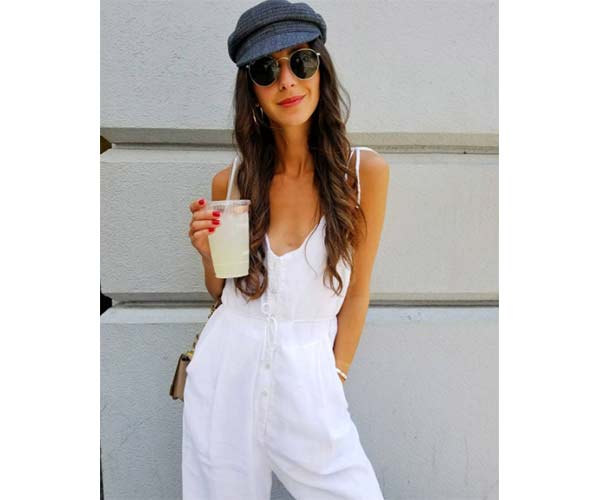 "Everything I made is a mix of basic and statement pieces," Charnas told the LA Times. "All the Ts I can style with blazers from other designers and shoes of my own, and also style my shoes I designed with Nordstrom with a cool blouse from any contemporary brand. I want to style it like it was anything else."
[Photo: Instagram]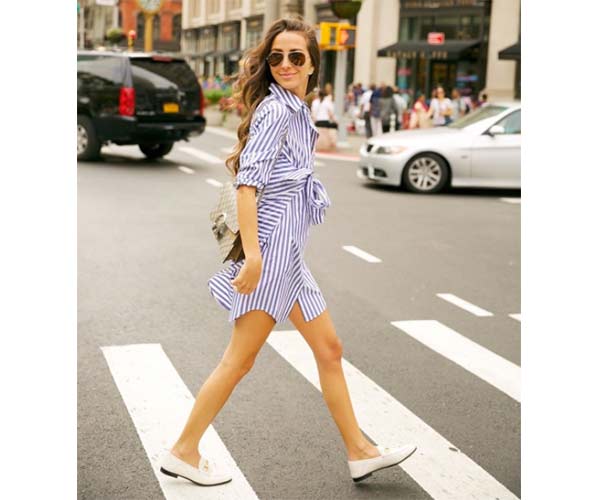 According to Charnas, the new line recreates some of her favorite fashion buys with affordable price tags. It's also meant to be inclusive of every body type, with sizes ranging from XXS to XXL. All in all, the line was specifically designed with her wide fan base in mind.
"I wanted to give myself time to see who the girl is that's following me," she told the LA Times. "We as bloggers get the best data just by seeing what they're buying from us. I was able to see what they're all gravitating towards, what they freak out about, what they don't like. I took that into consideration when creating this line."
[Photo: Instagram]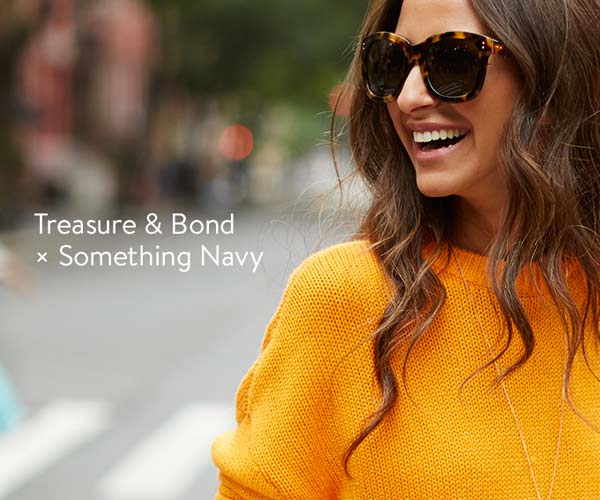 The Something Navy X Treasure & Bond collection will hit 52 Nordstrom stores across the U.S. and Canada, as well as Nordstroms.com, on September 25. Well, we know what this month's paycheck is going towards...
[Photo: Nordstrom]