Fruit is supposed to be one of the very few "safe" foods that you can eat non-stop when you're on a diet, right? Sort of. While most fruits can be consumed without any reservations and are loaded with vitamins and nutrients, it's still important to educate yourself and make sure you're not falling for any of those fake healthy food traps.
According to the experts, there is one fruit that you should stop buying immediately at the grocery store if you're trying to eat healthier and lose weight.
Shutterstock
If you eat dried fruit regularly, you might want to reconsider, says Registered Dietician for The Vitamin Shoppe, Rebekah Blakely to Shefinds.
"Adding fruit to your salad is a good idea, right? In theory, yes! Dried fruit can indeed be a healthy addition to a salad, however, you have to really watch the portion size," advises.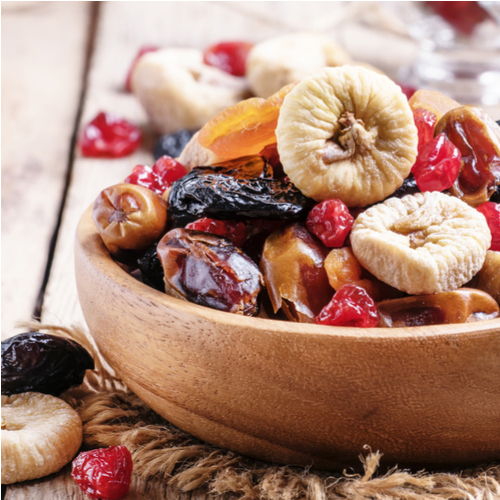 Shutterstock
The problem with this bite-sized fruit snack is the sugar quantity. "Just a half cup of raisins can pack almost 250 calories from mostly sugar," says Blakely. "All that sugar skyrockets your blood sugar and triggers an insulin response. Insulin triggers fat storage."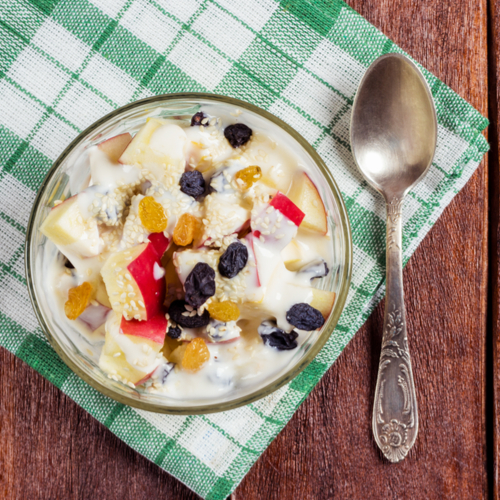 Shutterstock
Instead of tossing in a handful of dried fruit into your salad, yogurt, or oatmeal just go with the real deal and mix in some berries or diced apple. It's much better for you!
If you don't want to give up dried fruit all together Blakely advises you to use it sparingly or opt for ones without any added sugar. You can also try dehydrating fruit yourself for a healthier option.
Shutterstock