We love heels, we hate blisters. Sound like you? Often blisters and sore feet are just considered a necessary evil that comes with wearing heels, but that shouldn't be the case!
We're firm believers that you shouldn't have to suffer for fashion and have made it our mission to find comfortable clothing and footwear that will make both you and your wallet happy. These four heel trends will carry you through the entire summer–tropical vacations, morning commutes, and all–without causing any blisters.
4 Comfortable Summer Heel Trends
1. Block Heels
Skinny high heels are often the source of discomfort when wearing heels. Plus, they tiny heel style is not practical when it comes to walking outdoors–especially in grass. Opt for block heels this summer for a comfortable and practical heel style.
2. Wedges
Wedges are the signature heel of summer. The classic summer shoe style is comfortable to walk in, making them an easy choice for all of your summer events.
3. Lace-Up Heels
Straps and buckles are often the source of blisters because they rub against your skin. Lace-up heels are super popular for summer and will eliminate this risk.
4. Platform Sandals
Like wedges, platform sandals are easier to walk in than regular heels and are totally on-trend for summer. The sturdy raised shoe trend comes in a variety of comfortable styles that will make standing on your feet on long summer days a breeze.
Splendid Fergie Lace Up Sandal ($96.60, down from $138.95)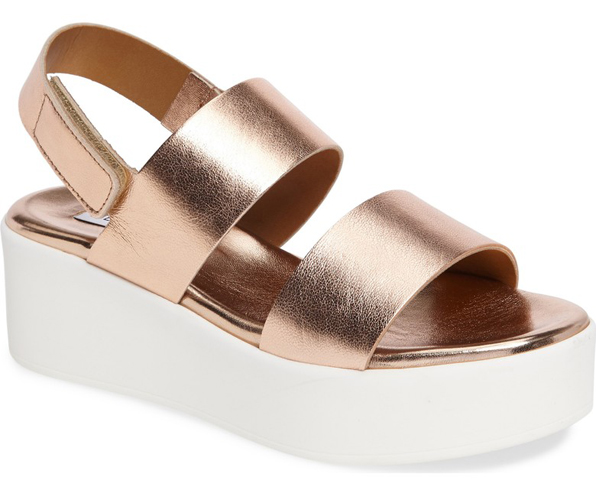 Steve Madden Rachel Platform Wedge Sandal ($89.95)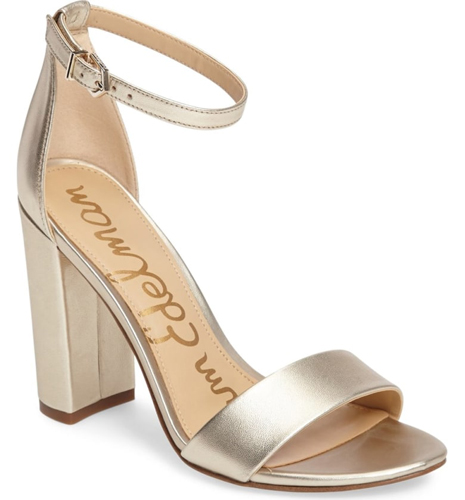 Sam Edelman Yaro Ankle Strap Sandal ($139.95)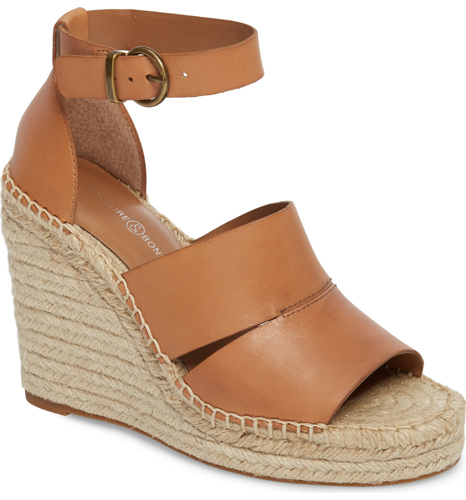 Treasure & Bond Sannibel Platform Wedge Sandal ($79.95)
SheFinds receives commissions for purchases made through the links in this post.