The key to making it through summer without having a fashion emergency is layering. Layering can sometimes be a tad difficult but once you get the hang of it, you'll never be without the ability to adjust to differentiating temperatures. That's why having a few key pieces in your closet that you can easily slip off and on are perfect for the iffy summer weather. When you can find those pieces for a whopping 40% off then it's kind of a no-brainer.
We love this lightweight longline blazer from Nordstrom because not only does it come in super flattering colors/patterns, it also is the perfect piece to wear over a t-shirt or blouse. It is office appropriate but also is a linen-esque fabric that makes it win for weekend activities as well. It's currently on sale for $38 at Nordstrom so hurry before it sells out!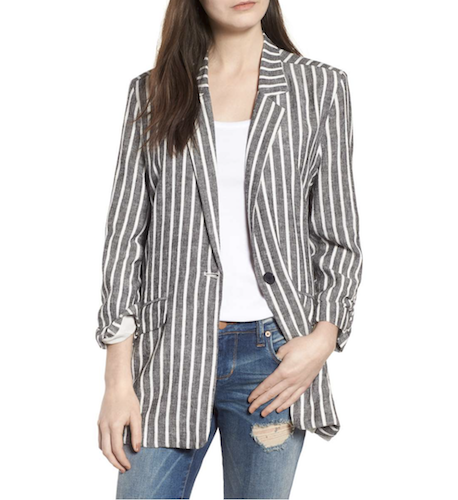 BP. Cinch Sleeve Blazer ($38.98 down from $65)
BP. Cinch Sleeve Blazer ($38.98 down from $65)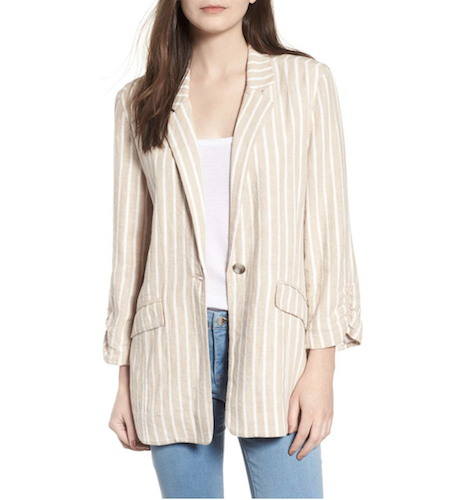 BP. Cinch Sleeve Blazer ($38.98 down from $65)
*prices are accurate and items in stock at the time of publication
More On SheFinds:
-This Is The Best Sunscreen For Acne According To Celebrity Esthetician Shani Darden
-The Sandals You Won't Take Off All Summer Are On Sale Right Now
-This T-Shirt Has Over 1000 Glowing Reviews - & It's Only $16
SheFinds receives commissions for purchases made through the links in this post.