When it comes to manicures, there's only so much you can do with your nails, so it's hard to get creative and experiment with new trends. Matte nails, two toned nails, patterned nails—been there, done that. We're not sure whether nail artists are running out of ideas these days or what, but there's one popular nail trend we're not fully sure we can get on board with.
[Photo: Instagram]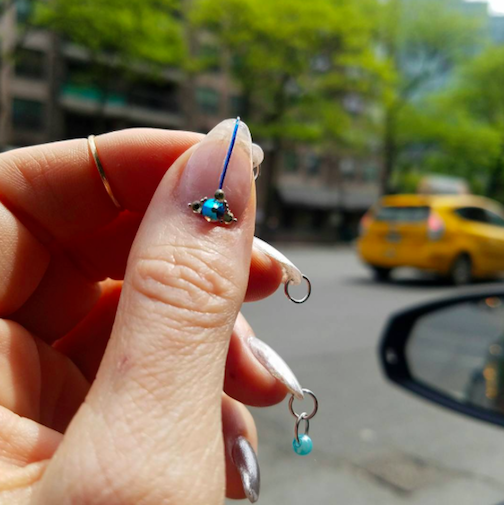 So 3-D nail art is a thing now, using embellishments like charms or jewels. Long gone are the days of simple polished nails, and in its place is a charm bracelet at the tip of your fingers. Texting and typing are going to require a lot of creativity with these alluring pieces of hardware eminating from your fingertips.
[Photo: Instagram]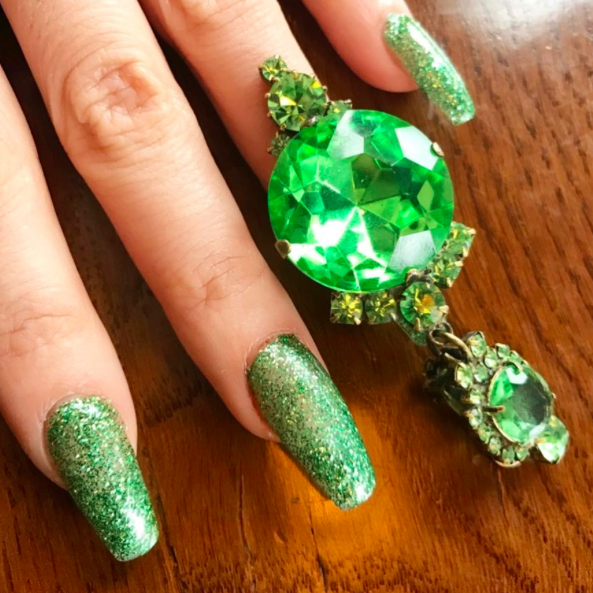 Realistically, we just don't think this trend is going to fly. How can you go about your daily life with a massive jewel glued on your pointer finger!? As cool as it looks, this trend might have to stick within nail salons and not take to the streets.
[Photo: Instagram]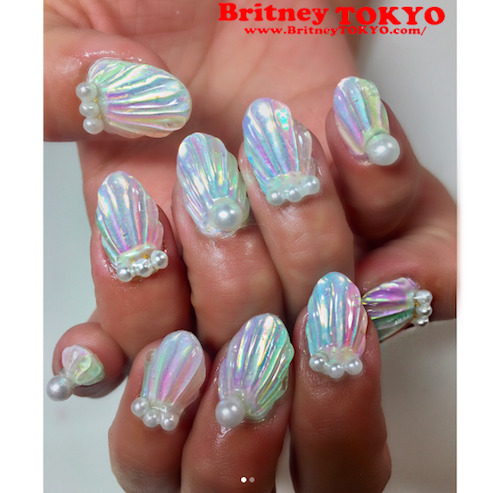 Having that much glue on your nails probably isn't going to do any wonders for your nail health, either. But, we do commend these nail artists for thinking outside of the box with such dramatic and original 3D designs. There's even a viral manicure with 3D boobs!
[Photo: Instagram]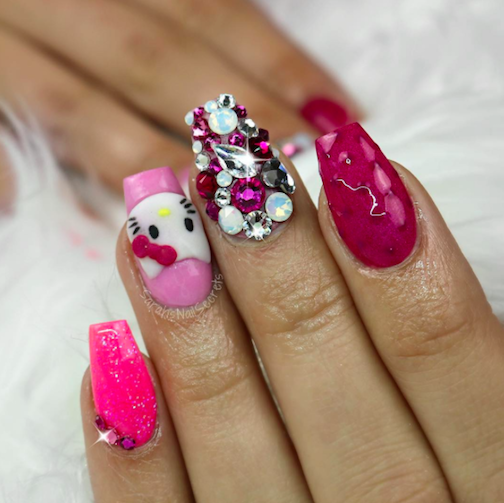 Anything is possible with a little nail glue, and it does take a certain form of artistry to achieve a perfect 3-D nail look. But with this trend, all we can say is to each their own.
[Photo: Instagram]