Dear
Ryan Gosling
, please always wear tank tops when walking your dog. Love, the girls of the world.
Tom Hardy is all like "My dog is bae" in this photo.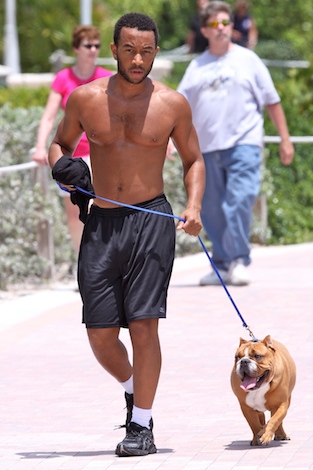 Oh, you know, just John Legend taking a casual stroll with his dog...shirtless.
Ian Somerhalder has a strong selfie game thanks to his cute pooch (and those baby blues--swoon!).
[Photo: Instagram]
Liam Hemsworth, the way you look at your dog is how we look at you.
Hey Bradley Cooper and Bradley Cooper's dog (winky face emoji).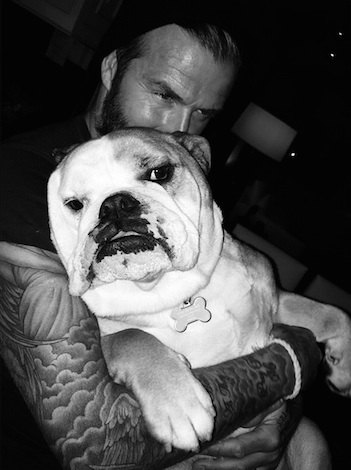 David Beckham and Coco snuggle. Now how can we be that dog...
[Photo: Instagram]
Prince William gives kisses to his black cocker spaniel, Lupo. Ya jealous, Kate?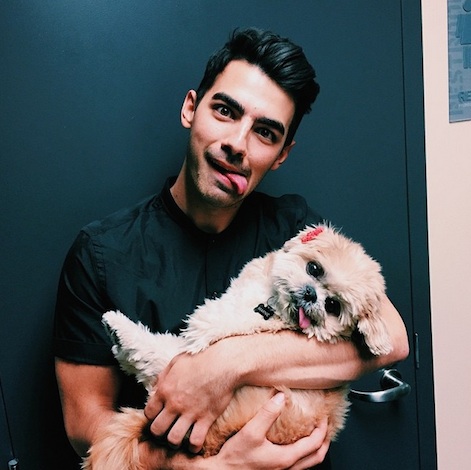 Joe Jonas does a spot ON impression of Insta-famous pup Marnie. What more could you want in a man?
[Photo: Instagram]
What's cuter: Ryan Reynolds or his brown furry friend? Tough call, we know.