Boosting your metabolism, even after 50, is a perfectly attainable goal — but it may require a bit of effort.
As we age and experience hormonal fluctuations and natural lifestyle changes, it becomes more difficult to lose weight. In conjunction with a healthy diet and exercise regimen, the right supplements can help.
This is the one supplement you should be having every morning for a faster metabolism over 50.
Shutterstock
One of the most important steps to take if you are having trouble losing weight is to get a full examination and ask your doctor to check your blood levels to make sure you're getting your daily intake of all essential vitamins and minerals. A vitamin B, D, or even a potassium deficiency can stunt your ability to lose weight and burn fat.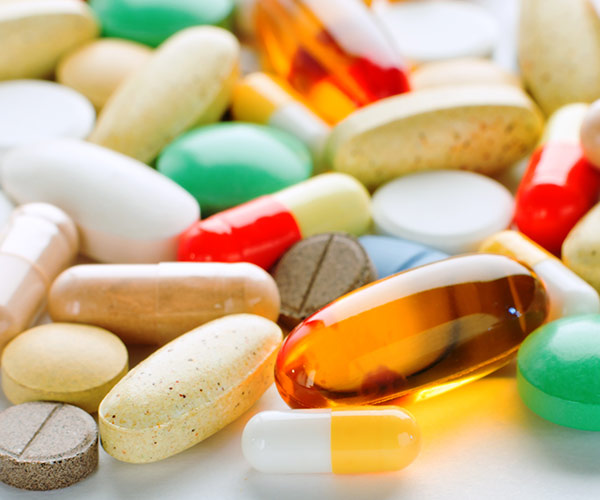 Shutterstock
Assuming all of your mineral and vitamin needs are in order, and you are eating a diet rich in protein and fiber and low in saturated fat and sugar, taking a daily supplement can help boost your metabolism.

Don't fall victim to the weight loss supplement craze that relies on heavy amounts of caffeine to help you shed weight. All of that caffeine will boost your metabolism, but it will also leave you feeling anxious and it isn't great for your heart and health.
Shutterstock
A green tea extract supplement is actually backed by scientific studies that show its catechin antioxidant content boosts your metabolism and serves as the perfect weight loss aid. Green tea also contains small amounts of caffeine, but its antioxidant richness is what really drives home its metabolism-boosting power.
Shutterstock
You may be wondering if drinking a cup of green tea in the morning provides the same effect. Unfortunately, the studies that have shown a difference in weight loss and metabolism benefits also make it clear that it would take several cups of green tea each day to have the same impact as a supplement.

No matter which green tea extract supplement you choose, always read labels carefully to make sure it isn't a caffeine pill in disguise. Supplements won't change your body and health, but they serve as amazing aids — as long as you're already making important dietary changes.