Taking a daily dietary supplement is an excellent way to give your metabolism an extra boost and burn any stubborn fat that your body may be holding onto. These pills replenish vital nutrients and minerals that your body needs to run its best, in order for you to lose weight successfully. When combined with a healthy diet and frequent exercise, supplements can be that final missing piece of your weight loss diet that you need.
Shutterstock
There are a variety of supplements on the market that you can take and can help with everything from giving your metabolism a boost to energy levels. To burn fat, experts recommend green tea extract. These supplements possess the same metabolism-boosting effects as a traditional cup of green tea and make a great addition to any fat loss routine.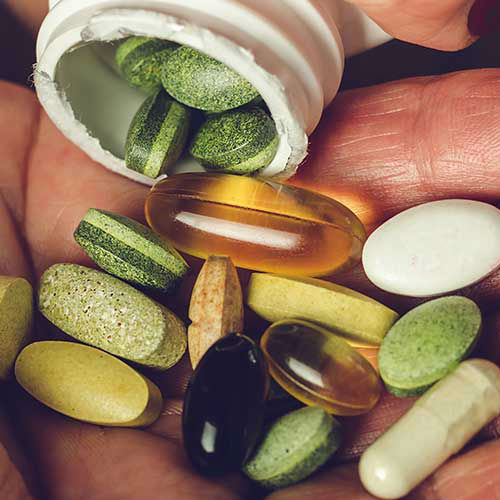 Shutterstock
"Including a cup of green tea in the morning with your breakfast and not on an empty stomach can possibly help with weight loss," says Dr. Jennifer Stagg, naturopathic physician. "It appears green tea should be consumed during the light phase – the morning - of our 24-hour circadian rhythm because that timeframe greatly impacts fat metabolism."
Shutterstock
Studies have shown people who drink green tea burn up to an extra 70-100 calories per day due to the tea's natural properties. Green tea contains epigallocatechin gallate (ECGC), which helps increase fat oxidation. The caffeine in green tea also works with the catechins to further increase fat burn and of course, provide you with energy.
Shutterstock
Green Tea Extract Supplement with EGCG for Healthy Weight Support ($17.85)
If you're looking for a fat burning supplement to add into your diet, one of Amazon's best-sellers is this green tea extract supplement by Zhou Nutrition. It has over 1,675 customer reviews and a total 4-out-of-5 star rating.
SheFinds receives commissions for purchases made through the links in this post.