Thinning hair is inevitable as we age, but there are plenty of preventative measures you can take to help keep your strands healthy, thick, and full. In fact, most hair care experts and dermatologists suggest incorporating a biotin supplement into your daily routine for its ability to strengthen and regrow hair. Here's how it works:
Shutterstock
Biotin is a B-complex vitamin that is always associated with hair growth. The purpose of biotin is to help your body get energy and nutrients from the protein, fat, and carbs you eat so if you're not following a well-balanced diet, this supplement won't help much. The general daily recommended dosage of biotin is 2,500 mcg.
"Hair loss and brittle nails may have multiple causes and taking biotin supplements may actually halt this process and even help to reverse it," dermatologist Dr. Susan Stuart tells Huffington Post.
Shutterstock
Your strands could also benefit from incorporating more protein into your diet. Francesca J. Fusco, MD, assistant clinical professor of dermatology at Mount Sinai Hospital in New York City, notes that eating a protein-rich diet help promote stronger, thicker hair.
"Protein is critical to healthy hair," she tells Health.com. "Lean meat, fish, poultry, and beans are all great sources. Iron is also important; low iron can lead to anemia, which can lead to increased hair shedding. The great news is that with proper diet and supplementation, this type of hair loss is reversible."
Keep scrolling to shop our favorite hair care products that are fortified with biotin and other hair-healthy ingredients: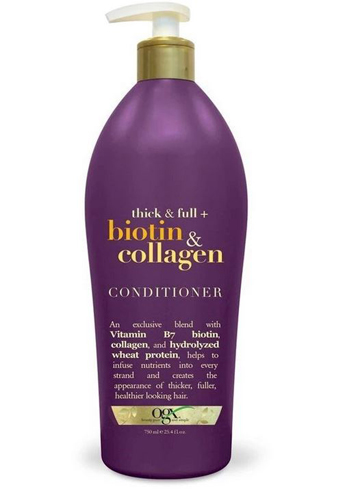 OGX Thick & Full Biotin & Collagen Conditioner ($9.99)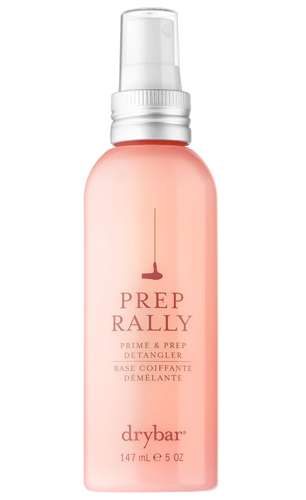 DRYBAR Prep Rally Prime & Prep Detangler ($23)
HUM NUTRITION Hair Sweet Hair ($25)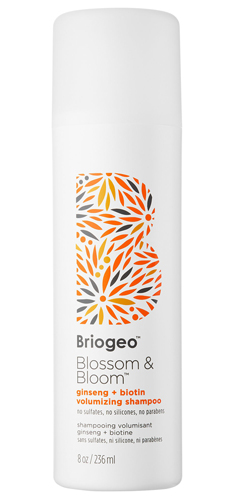 BRIOGEO Blossom & Bloom™ Ginseng + Biotin Volumizing Shampoo ($24)
SheFinds receives commissions for purchases made through the links in this post.