Trying to boost your metabolism so that you can burn more fat and have even more energy that will benefit your workouts? Eating small meals with protein, working out, drinking green tea, and even getting enough sleep will all help increase your metabolic rate. But these four supplements, when taken with a healthy diet and after consulting a doctor, can go a long way towards speeding up your metabolism.
Photos: Shutterstock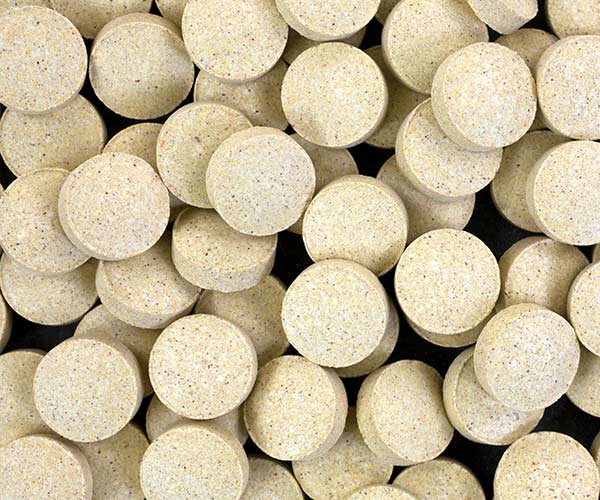 Selenium
Selenium is probably best known as a mineral and trace element that can help prevent hair loss, reduce dandruff, and help your skin glow. But another major benefit of selenium, found in foods like Brazil nuts, halibut, and chicken, is that it ensures your thyroid stays healthy. Since your thyroid is the number one gland in your body responsible for a balanced metabolism, eating your daily intake of selenium and adding supplements when necessary helps boost your metabolism levels, helping you burn fat.
B Vitamins
All of the B vitamins work together to make sure your metabolism runs well. Vitamin B12, in particular, aids in converting the foods you eat into glucose in order to give you energy. Other B vitamins, like Thiamine, help the body cells convery carbohydrates into energy.
Unfortunately, as more of us become vegan or cut carbs out of our lives (under the assumption that doing so will keep the weight off), we're sacrificing a lot of the B vitamins we need for a healthy metabolism — especially B12, which is found in foods like dairy and meat. If you suspect you have a vitamin B deficiency, visit your doctor for a blood test and to ask about supplements.
Zinc
The good news about zinc, found in foods like spinach, beef, and flax seeds, is that your body only needs a trace amount of it to function properly. But that sliver of nutrition is crucial in keeping your metabolism healthy. Zinc is responsible for producing a thyroid hormone that helps maintain your metabolism and keep it balanced. There is even evidence that zinc curbs your appetite and can keep you from overeating.
Because of the low amount of zinc needed in your diet, you don't want to "wing it" when it comes to taking random doses of this supplement. Visit your doctor to find out if you have a zinc deficiency before addressing it with supplements.