The beauty industry is constantly changing–that's the beauty of it. Every day, we're discovering new ingredients and products to use in our skincare regime that produce even better results than before.
With natural and clean beauty alternatives on the rise, we know that this is just the beginning of what's to come. Aloe vera may not technically be a new ingredient, but it is when it comes to skincare. I'm sure we've all slathered on aloe after getting a little too much sun, but this naturally soothing plant has far more benefits than just healing sunburn.
Shutterstock
Aloe is a vitamin-rich, nutrient-packed plant that provides your skin with a very long list of benefits. "Aloe vera gel has bioactive compounds in the plant that are rich in vitamins A, B, C, D and E as well as minerals like magnesium, potassium and zinc. These are all thought to aid in the 'healing' benefits of aloe," said celebrity esthetician Renée Rouleau to Elle.
The natural anti-inflammatory properties that make aloe vera so good for sunburn also work wonders on reducing inflammation and irritation. This includes skincare problems like acne and eczema. Not to mention its main benefit: deeply hydrating your complexion.
Shutterstock
"Since aloe from the plant has a high water content, you'll want to use it as you would a skin serum," Rouleau says. "Apply it to the face after cleansing and then follow with a moisturizer. A moisturizer will contain oil and occlusives that will ensure the aloe underneath will absorb into the skin."
Because of its ultra-hydrating properties and its ability to alleviate inflammation, aloe vera is a great anti-aging skincare ingredient to use on maturing skin. Keeping your complexion moisturized and reducing redness and discoloration will leave you with smoother, more youthful looking skin.
Sold on the benefits of aloe vera beauty products? Try some of our favorites from Sephora ahead.
Shop Aloe Vera Beauty Products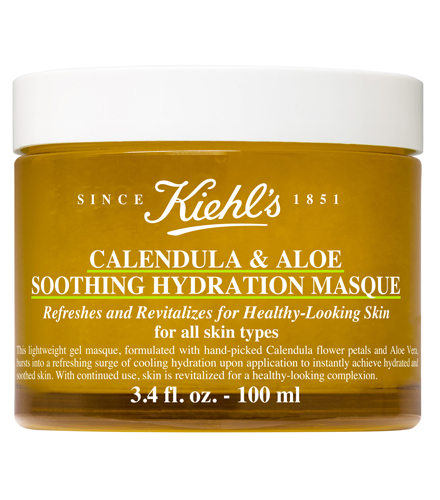 Kiehl's Since 1851 Calendula & Aloe Soothing Hydration Mask ($45)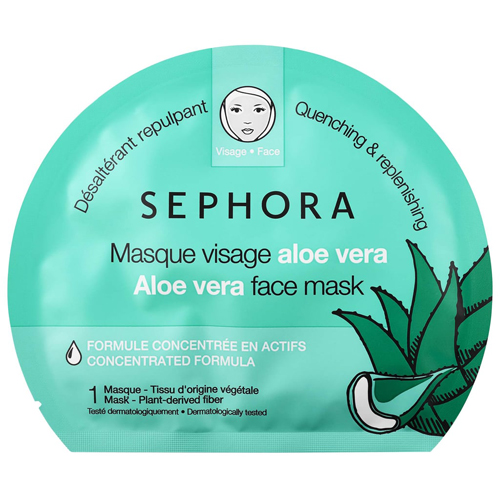 Sephora Collection Face Mask Aloe Vera Replenishing ($6)
Youth To The People Superfood Peptide Eye Cream ($35)
SheFinds receives commissions for purchases made through the links in this post.