Most box stores will release their Black Friday flyers on November 1 (just a few weeks away!), and our most favorite, Target, should be releasing theirs on Monday, November 5 (if last year's announcement is any indication). Why are they playing it so coy? Retailers like to keep their deals top secret until the week of Thanksgiving to build excitement and get people to visit the stores or website to find out more. The good news is that we definitely know that Target will be participating in Black Friday on Friday, November 23rd, 2018 because they just announced it–and we can also draw conclusions about what will be on sale, based off their incredible discounts from years past!
Also, the brand announced that they'll have free two-day shipping for the 2018 holiday season, with no minimum, on all online orders from November 1 to December 22. Yay!
Target Black Friday 2018 Deals
The popular retailer doesn't usually stray too far from their basic Black Friday offering–expect deals on popular tech items like iPhones and Smart TVs, as well as cash back in the form of Target gift cards with the purchase of these popular items. You can also expect free shipping. Yippee.
A spokesperson from the brand confirmed that Target will be offering deals on Friday, Nov. 23, as well as the days leading up to Black Friday, like they did last year.
Target 2017 Black Friday Deals:
Although exact details on the 2018 deals have not been released yet–Target suggests signing up for their eNewsletter so you're the first to know when they do!–we can take clues from the 2017 offerings. Last year, Target offered the following doorbuster deals:
Westinghouse 55-inch Smart UHD 4K TV ($249.99, down from $349.99)
Microsoft Xbox One S 500GB with $25 Gift Card ($189.99, down from $279.99)
urBeats Earphones ($49.99, down from $109.99)
Google Home Mini with $10 Target Gift Card ($29, down from $49)
Free $250 Gift Card with Apple iPhone 8 or iPhone 8 Plus
Sony PS4 1 TB Console ($199.99, down from $299.99)
Target Black Friday Bestsellers
And not only do we know what they marked down on Black Friday last year, we know what actually sold well.  These were the the bestselling toys were last year–aka the items you need to add to your cart before the inventory is gone:
Melissa & Doug Giant Stuffed Animals
Giant Sized Jumbling Tower Game
The Oregon Trail Card Game
Hatchimals Glittering Garden Hatching Eggs
HEXBUG BattleBots Arena
Target 2018 Black Friday Dates
As to when/how Target will announce the 2018 deals, we can't be totally sure yet. Signing up for their emails is a good idea. Stalking them on Twitter and Instagram is also good way to stay in the loop. Or just check back with us–we'll definitely be on top of it. If last year's promotion is any indication, the store will probably release pre-Black Friday deals as they've done since 2010. They've even also extended deals to online-only promotions in recent years. You know we love a good Cyber Week online sale! Especially when you don't want to leave the house on Thanksgiving week (and neither do employees).
Target 2018 Black Friday Secrets
Last year there were some surprising Black Friday moments for the retailer. Check out this Tweet–it turns out the retailer put the doorbuster deal TVs in the frozen food aisle! Only a savvy Target shopper will know where to find the deals this year–wink, wink. So sneaky!
Mom was wondering where all the door busters were cuz they weren't by the door 😂 #BlackFriday #Target pic.twitter.com/IUifyrJXcu

— Katie Smith (@coachkatiesmith) November 24, 2017
Speculation has been high about whether or not Target will stray from their usual Black Friday discounts, since retailers are always looking for ways to stand out.
Target regularly features clothing, home and kids' sales in their weekly flyers, so even if they just stick to slashing tech prices like they've done in the past, their Black Friday sale will still totally worth the hype. And as our resident online shopping expert Michelle Madhok says, TV deals are better than gloves deals–so we'll take it.
Here's a preview of the items that we expect to be marked down in a major way, come Black Friday 2018:
Target Black Friday 2018 iPhone Gift Card Deal:
Target will likely offer a significant gift card (last year it was $250) with the purchase of a recent model iPhone, plus activation. Last year the deal pertained to iPhone 8 and 8 Plus. This year, we'll thinking the deal will apply to the iPhone X or the recently-announced iPhone XR, iPhone XS and iPhone XS Max, which just became available for pre-order yesterday.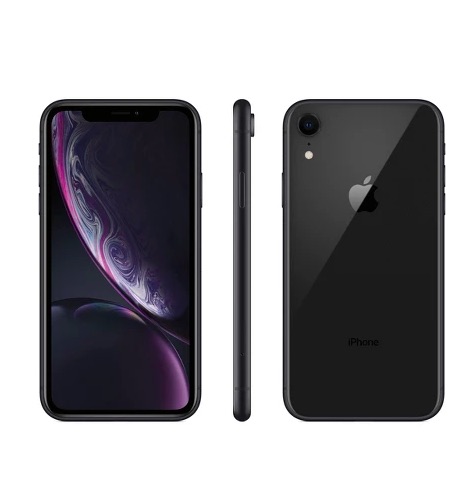 Apple iPhone XR (from $749)
Target Smart TV Black Friday 2018 Deal:
They almost always have doorbuster deals on TVs (a Black Friday classic). Last year it was the Westinghouse 55-inch Smart UHD 4K TV, a mid-ranged television with mixed customer ratings (it has an average rating of 3.6 out of 5 stars) that they were probably trying to get rid of inventory on. This year will probably be no different; the 2018 Black Friday deal will likely be on something like this Samsung Curved TV that retails for $599 and has
In fact, it's already on sale:
Samsung 55″ Smart Curved UHD TV ($599.99, down from $649.99)
Target Game Console Black Friday 2018 Deal
For the gamers, Target always has some brand of gaming console on sale. Last year it was a $25 gift card for the Microsoft Xbox One S 500GB ($189.99, down from $279.99). That Xbox One model came out last year and was a basic gaming console, not one of the bundle packages you'll often see being sold. It came with limited memory, just 500GB, and therefore a lower price point. Target called this item "our best value in games and entertainment." This year, we predict that they'll have another gaming console on sale– perhaps the PlayStation 4 Pro 1TB Console or the Nintendo Switch Fortnite Double Helix Bundle (since pre-orders for the Super Smash Bros. Ultimate Edition Console are already sold out!):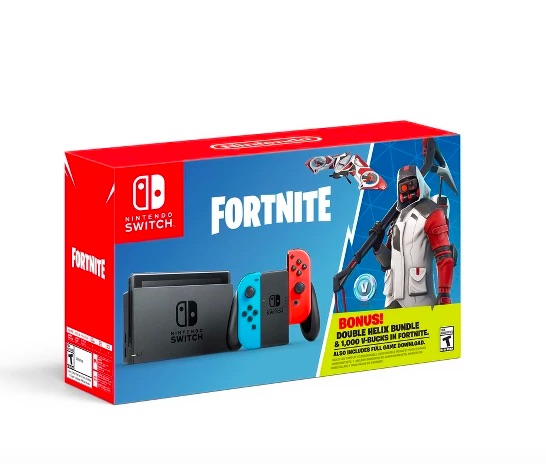 Nintendo Switch Fortnite Double Helix Bundle ($299)
So–what do you think of the supposed Target 2018 Black Friday Deals? Leave a comment below: will you be shopping Black Friday sales this year, or sticking to the turkey-leg-and-chill?
SheFinds receives commissions for purchases made through the links in this post.