Whenever any fashion guru struts her stuff in a killer new pair of shoes, we take note. Such is the case with a $37 pair of booties that you need in your fall arsenal. Where would one find such a steal, you might ask? Hint: it's your favorite one-stop shop. Check out these adorable shoes and where you can get your hands on a pair.
[Photo: Shutterstock]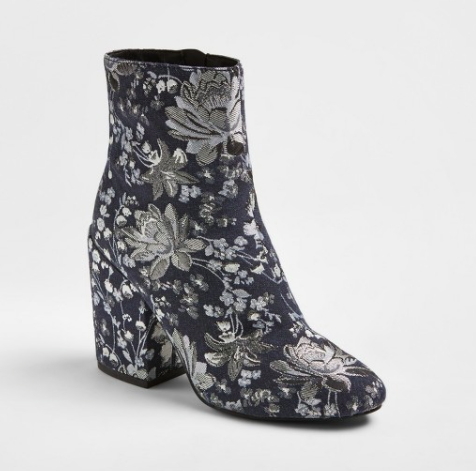 Solid colored booties are so last year. Get with the times and put your best foot forward in these statement-making boots. The dark floral pattern marries edgy and femine styles while carrying a spring/summer staple pattern into fall. And, confession time—you can buy these at Target!
Women's Arie Brocade Booties - Merona ($37.99)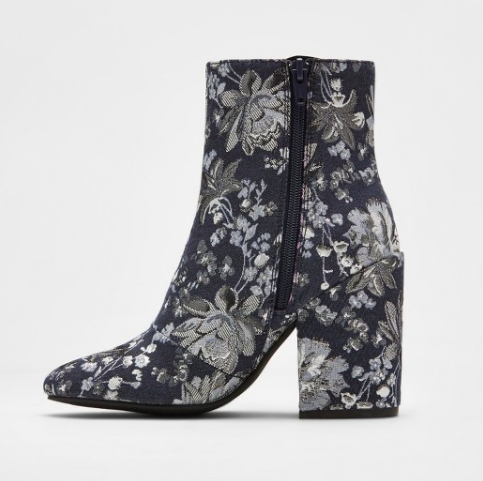 It's no surpise that this red shopping haven has your trendy footwear needs covered on a budget. The block heel lessens the likelihood that you'll trip and fall, making these even more of a shoe necessity. Unsure how to style them? That's where celebs and fashion it-girls come in.
[Photo: Target]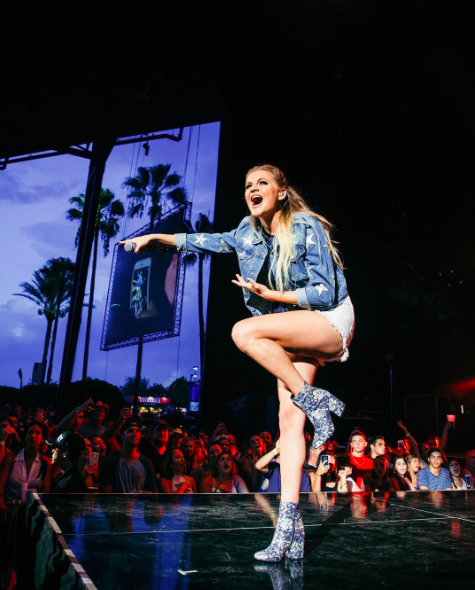 Singer Kelsea Ballerini rocked these booties at a concert with white shorts and a jean jacket. Paired with shorts, these booties create the perfect summer to fall transition outfit. Not to mention they'll make your legs look ah-mazing.
[Photo: Instagram]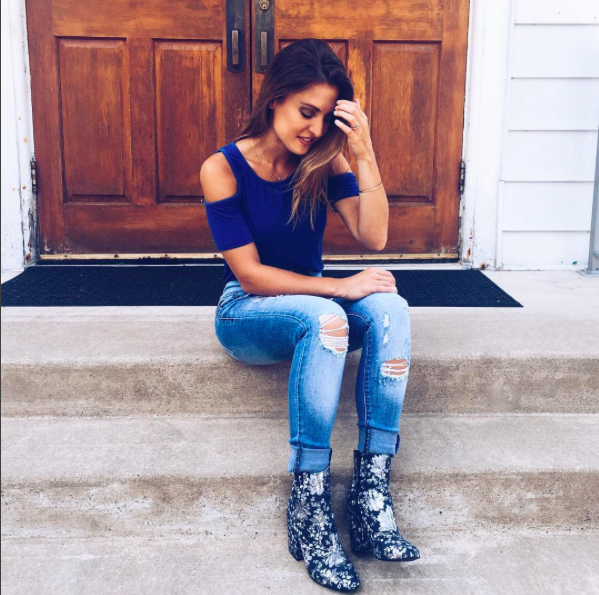 For more bootie outfit inspo, fashion blogger Kristi Ridley paired hers with cuffed jeans and a blue cold shoulder top. No matter what you wear, these shoes steal the show and complement any outfit. Hurry and buy this coveted commodity before it sells out!
[Photo: Instagram]