If you had any doubts Stranger Things is still just as popular as ever, Target is here to dispel them. On the heels of its debut collection centered around the show, the retailer is releasing even more Stranger Things apparel to help fans channel their inner Barb.
One of the first items you'll be able to get your hands on? This adorable dinosaur sweatshirt modeled after Dustin's favorite hoodie. Made in conjunction with the Science Museum of Minnesota, the unisex piece comes in sizes XS to XXL and is set to hit stores at the end of February.
What's more, Target is working with Netflix on an expanded line of Stranger Things clothing to hold you over until the series' highly-anticipated third season is released. The collection, which will also drop at the end of February, will feature a variety of retro tops, tees and hoodies ranging from just $12.99 to $24.99. We know you're already rearing to add them to your closet – see some of the amazing styles below!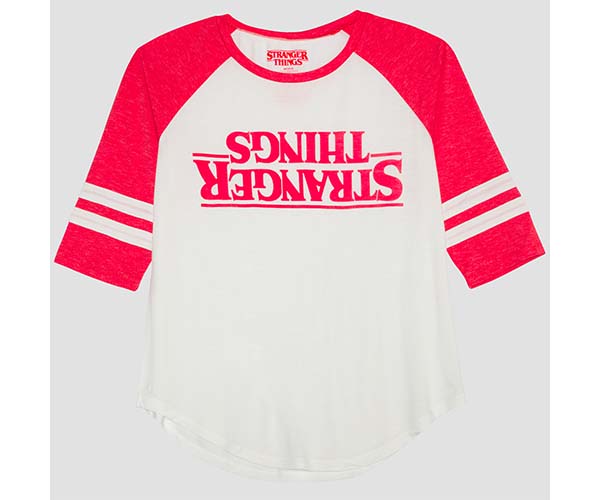 This stylish baseball tee pulls from 80s references for the ultimate nostalgic look. Pair it with your favorite jeans and Chuck Taylors to really hit the laid back vibe out of the park.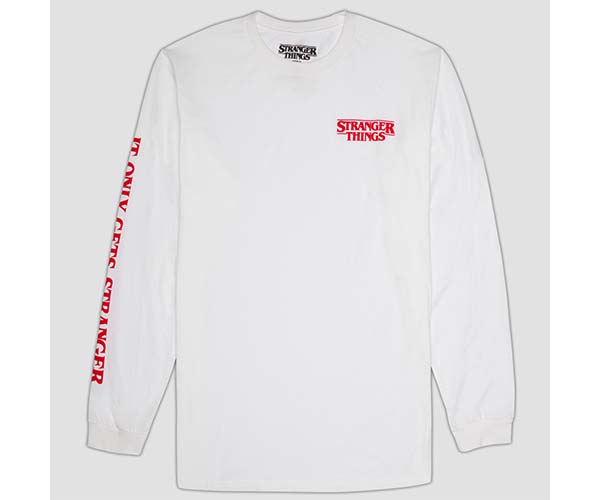 If you're looking for something a little less brazen, this long sleeve is a great option. We love the tasteful logo placement on the front and the iconic phrase on the side of the sleeve.
Featuring the name of the kids' fictional town of Hawkins, Indiana, this top exudes the supernatural aura of the series.
The show is all about bringing the spook factor, and this printed tee is definitely giving us chills.
While you wait for the latest collection to drop, get your Stranger Things fix by shopping Target's original line inspired by the show.
And for even more sentimental fashion launches, check out The Miley Cyrus Converse Collection Is Almost Here & We Want Everything From It and Good Morning! New Balance Just Dropped 3 New Glitter Styles.