It's 2019 and for a skincare brand to really be successful it has to be ethical, get the job done well, and of course, be worthy of an Instagram #shelfie. Versed—created by Offspring Beauty, a subsidiary brand of the fashion and lifestyle cornerstone Who What Wear—clearly took all this and more into consideration.
Everything You Need To Know About The New Target Versed Skincare Brand:
The brand made its debut at in-store and online at Target on May 19 by dropping a well-curated collection of 19 products all priced under $20. Yup, you read that price right! The new line is broken into four different collections: aging skin, dryness, dullness, and problem skin. Each skincare concern is covered with a full arsenal of products that will help treat, nourish, repair, and hydrate the skin, offering everything from serums and moisturizers to cleansing balms and face masks.
Versed's CEO and founder Katherine Power opened up about the inspiration behind the new brand. She revealed that Versed was created as a means to deliver clean skincare products at an affordable price, which was something she felt was missing in the drugstore beauty shelves.
"After years of consumer research, we started to notice a gap in the beauty market," she said in a press release. "Shoppers were looking for a brand that was deeply rooted in research and was comprised of clean products that not only work great but are easy to use and make them feel good. We've checked all three boxes with proven, powerful ingredients, simple icons and an online quiz that directs users to products that address their specific skin concerns. And because we're so confident in the results, our launch campaign is free of airbrushed skin and paid influencers."
Shop Our Favorites From Versed Skincare Products
Keep scrolling to learn more about the products that are going to become your new skincare staples: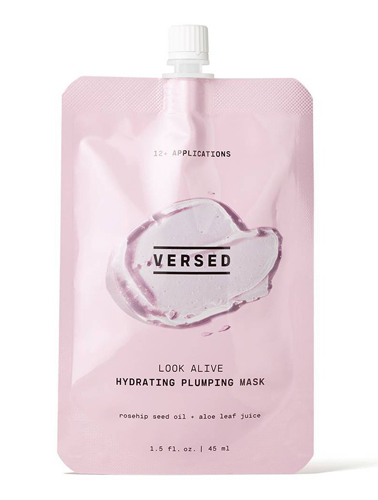 Versed Look Alive Hydrating Plumping Face Mask ($10.99)
Designed to be a hydrating and plumping treatment for when your skin is extra thirsty, this cooling, soothing gel mask is infused with aloe leaf juice to deliver an instant burst of refreshing hydration straight to the cells.
Versed Booster With Hyaluronic Acid Facial Treatment ($19.99)
This serum booster contains two types of hydrolyzed hyaluronic acid to quench your skin's thirst instantly and improve its ability to hold moisture over time. Hyaluronic acid also helps smooth and plump skin's texture, making it dry skin's BFF.
Versed Vacation Eyes Brightening Eye Gel ($17.99)
Formulated with energizing coffee seed extract, this eye gel cools on impact to revive dull skin, brighten dark undereye circles, and breathe life back into your complexion.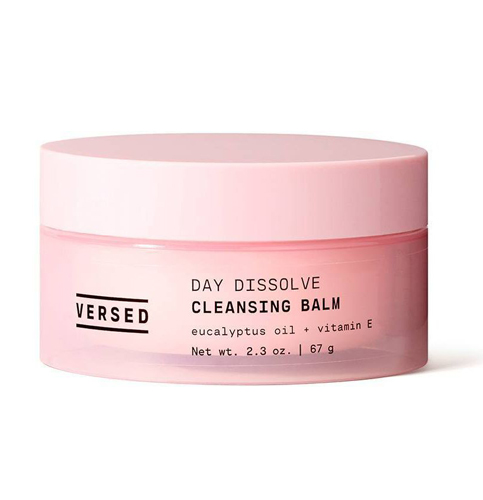 Versed Day Dissolve Cleansing Balm ($17.99)
A go-to for melting away a day's worth of makeup, dirt, and excess oil. Your pores will thank you for incorporating the Day Dissolve Cleansing Balm into your skincare routine.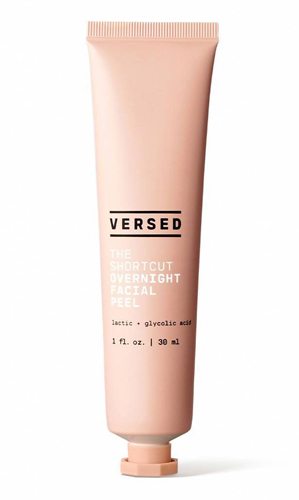 Versed The Shortcut Overnight Facial Peel ($19.99)
If restorative skincare is your kind of thing, this overnight facial peel will be your new fave. The Shortcut Overnight Facial Peel uses a powerful blend of lactic and glycolic acids and vitamin A to exfoliate and hydrate skin while you count sheep.
Versed Stroke of Brilliance Brightening Serum ($19.99)
Kick dullness to the curb with the brightening and pigmentation-fighting plant extracts and antioxidants of vitamin C, licorice root, and palmaria that are featured in the Stroke Of Brilliance Brightening Serum.
SheFinds receives commissions for purchases made through the links in this post.