Tea isn't just a comforting hot beverage that can take you back to childhood and make you feel worlds better after coming down with the sniffles. Depending on the tea type, this amazing drink can actually help you lose weight and burn fat.
If you're trying to burn stubborn fat around your abs and back — known as visceral fat — there's one tea strain that has been proven in studies to have an impact. This is the one tea you should be having every morning to get rid of stomach and back fat over 40.
Shutterstock
As we age, it becomes more difficult to burn fat and lose weight — a combination of factors, including a slower metabolism are to blame for this fact.

There are a few steps you can take to keep your metabolism working at a higher rate and to help you keep weight off. For starters, it's important to eat plenty of protein, healthy fats (like monounsaturated fat), and fiber. Getting enough exercise and sleep and finding ways to reduce your stress is key, as well.

But drinking this tea can't hurt — and might just up your chances of burning fat.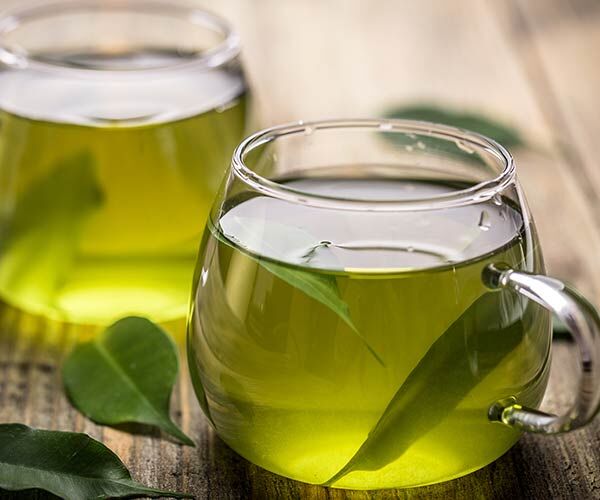 Shutterstock
Green Tea

There are a few tea strains that boost your metabolism, but none are as popular as green tea. Thanks to a combination of caffeine and catechins, green tea raises your metabolic rate and helps you burn more calories, according to David Nieman, Dr.PH., director of the human performance laboratory at Appalachian State University in Boone, N.C. Nieman, as reported on Consumer Reports.

Catechins are the same antioxidants the neutralize cell-damaging free radicals and can be found in smaller amounts in foods like chocolate and red wine.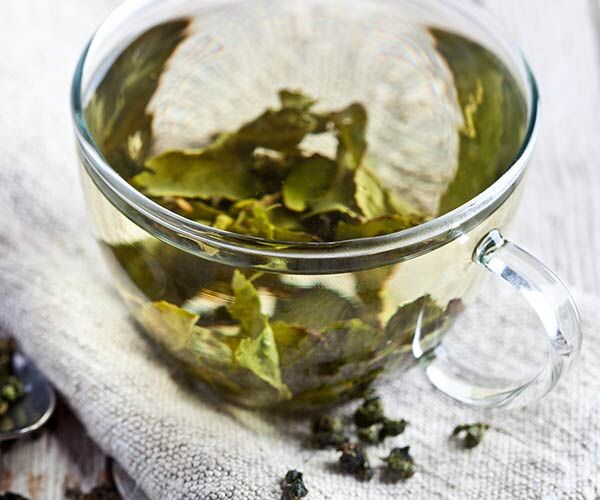 Shutterstock
There are no foods that are magical weight loss elixirs. It's important to remember that drinking more green tea, without making any other changes to diet or exercise, won't result in weight loss.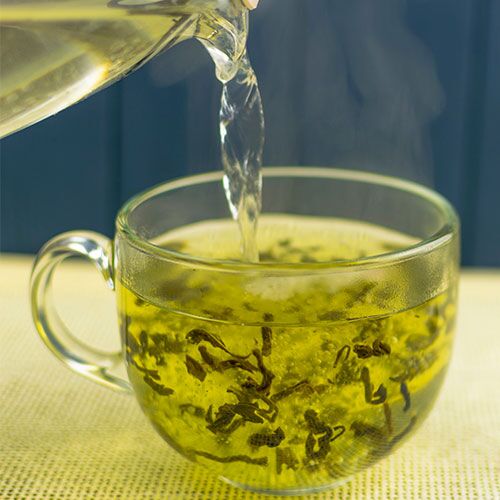 Shutterstock
Still, if you are consuming sugary drinks or a lot of coffee, it can help to swap out these beverages for green tea.

"Like coffee, green tea may give you a mild boost, and if you don't add sugar, it has no calories," said Consumer Reports' chief medical adviser, Marvin M. Lipman, M.D. "So drinking it in place of sugary drinks such as soda can help you cut calories."
Shutterstock
In one study performed on mice that were placed on a high-fat diet, the addition of decaffeinated green tea extract and regular exercise resulted in significant weight loss.

According to the study:
"After 16 weeks, high-fat-fed mice that exercised regularly and ingested green tea extract showed an average body mass reduction of 27.1 percent and an average abdominal fat mass reduction of 36.6 percent.
The mice on the green-tea-extract-and-exercise regimen also experienced a 17 percent reduction in fasting blood glucose level, a 65 percent decrease in plasma insulin level and reduction in insulin resistance of 65 percent -- all substantial improvements related to diabetic health."
Shutterstock
One of the biggest criticisms of relying on green tea for weight loss is that a significant amount — 15 cups — is needed to replicate the results of these studies. It may be better to think of green tea as the perfect complement to your already healthy diet and lifestyle rather than a solution to all of your weight loss problems.