Many couples carefully put together their wedding budgets and diligently keep track of every penny spent. These are wise moves, but even the most frugal brides might get blindsided by some unexpected wedding items that can quickly add dollars and cents to your bottom line. Before this happens to you, take a look at our list of 11 hidden costs so you can add them to your budget.
Postage
Couples put so much thought into choosing their save the dates and wedding invites, but often forget that they need to actually mail them out to guests. Depending on the number of people you're inviting, this can cost you some serious cash. And don't forget about the response cards, which also need stamps!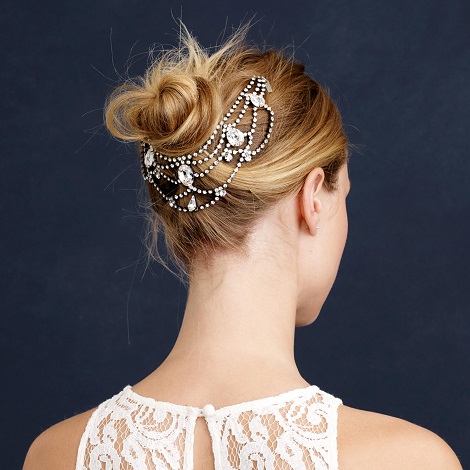 Accessories
Most brides only think about what they want to spend on their gowns and forget about everything that goes along with it: undergarments, shoes, jewelry, headpiece, veil and (possibly) more.

Jennifer Behr Mara crystal drape ($425)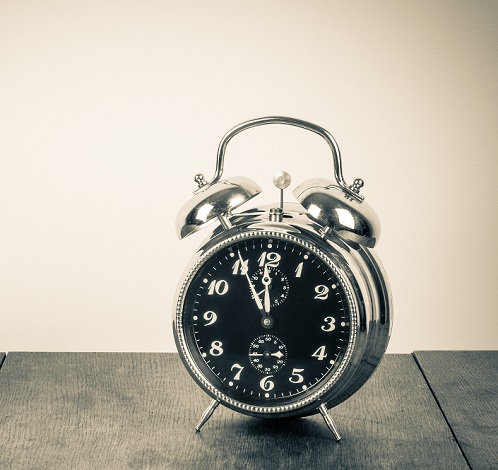 Overtime
Most of your wedding vendors are booked for a certain amount of time (especially your entertainment and photographer), so if your event runs longer than expected, they could start charging you by the hour--and some go for as high as $250/hour. Read the fine print in your contracts and plan to stay on schedule on the big day.
Rentals
Depending on your venue, you might have to bring in tables, chairs, linens, glasses and more. And it's not just the rental cost—some companies charge you for the delivery of these items.
Taxes and Gratuities
Even though you know you need to pay taxes on items and services, it's something that slips many couples minds when planning. The same goes for gratuities, so you'll want to sit down with your groom ahead of time and find out who you need to tip and how much.
Cake Cutting and Corkage Fees
Going with an outside baker or your own wine can raise the price because your venue's workers are responsible for slicing and serving each piece of cake, and uncorking every bottle of wine. If it's more work for them, they will charge you for it.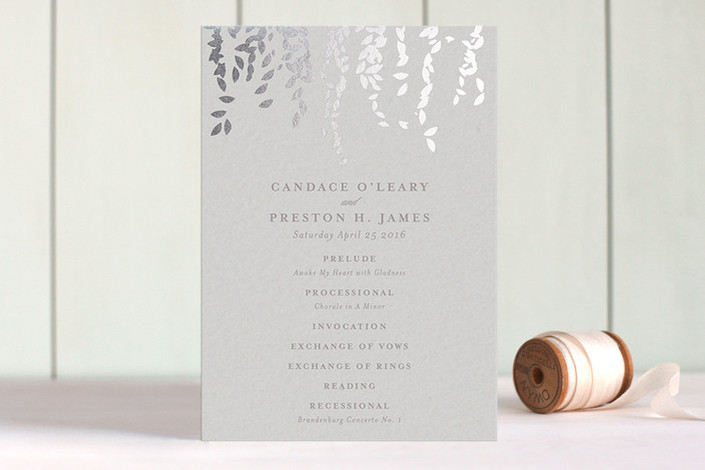 Day of Stationery
The invites are just the tip of the iceberg with wedding stationery. You might also need to budget for save the dates, escort cards, programs, menus and thank you notes.

Cascade Foil-Pressed Wedding Programs
Night before hotel
Where will you and your groom stay the night before the wedding? If you're getting married out of town, you might need to rent rooms for the both of you.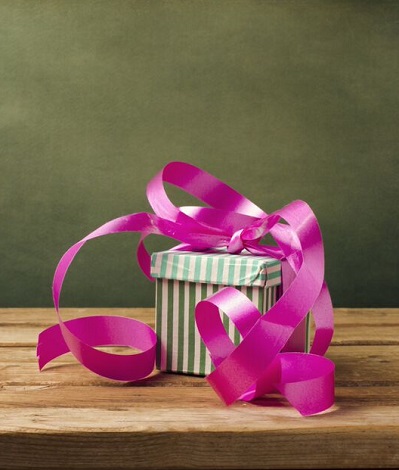 Gifts
Aside from bridal party gifts, you might also want to get something special for each set of parents (especially if they're helping to pay for the wedding), as well as one another.
A backup plan
Having an outside wedding? Then you need a Plan B in case the weather turns. If your venue doesn't have an indoor option, you'll need to rent a tent and maybe even heaters if it's unseasonably cold.
Welcome Bags & Delivery
If you have out-of-town guests, you'll want to welcome them with some special items. Some hotels actually charge for delivering these to the guests' rooms, so ask about that before you choose a particular location.

Personalized Natural Cotton Wedding Favor Bag