SHEfinds receives commissions for purchases made through the links in this post.
Most of us think of
Forever 21
as a reliable source for all of our floral maxi, denim romper needs. Want to try on a trend, but have zero interest in spending $50 on a top or choker you know you won't want to wear four months from now? Forever 21 has got you covered.
But the popular store is also making its mark in beauty these days and offers everything from affordable eyeshadow palettes to (what else?) affordable hair accessories, lipstick, cleansers, and much more. Stock up on these 7 top-rated Forever 21 beauty goodies and have funds left over to snag a bodysuit (or three).
[Photo:
Instagram
]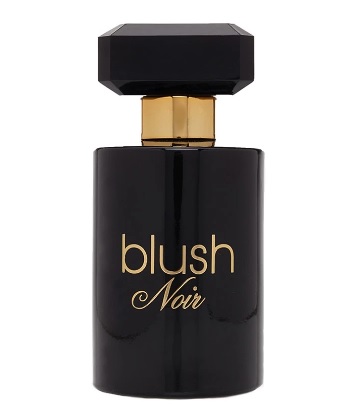 Blush Noir Perfume
Perfume is notoriously expensive. If you're looking for a light, flirty, feminine scent (think water lilies, peonies and coconut water) and don't mind if it doesn't stick around all night, Blush Noir Perfume might just become your new favorite spring/summer perfume. Spray a bit behind your ears and use whenever you need a fresh pick-me-up.

Blush Noir Perfume ($12.90)
Forever 21 Nail Color
Forever 21's Nail Color collection features soft, sweet, and super-fun shades with a slight edge--all of which perfectly complement its clothing. Bubble Gum Silver ($2.90) is bright and cheery, but also extremely wearable and perfect for both daytime events and cocktails and Deep Red Gel Look Nail Polish is a high-gloss, long-wearing polish that won't break the bank.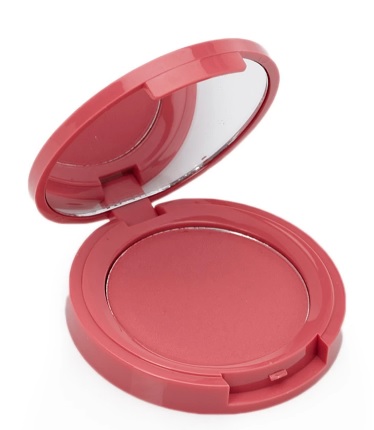 Mini Powder Blush
Rosy cheeks are all the rage this season. This compact powder blush comes in two shades--Rose and Fuchsia--travels easily, and will make you look like you just jetted home from a ski weekend in Aspen.

Mini Powder Blush ($3.90)
Velvet Lip Gloss
This semi-matte lip gloss collection, which comes in straightforward hues like "red" and "fuchsia," adds just a hint of pop-y color, goes on smoothly, and is highly pigmented. The creamy formula scores points for its beautifully bright shades and for lasting longer than you might think.

Velvet Lip Gloss ($3.90)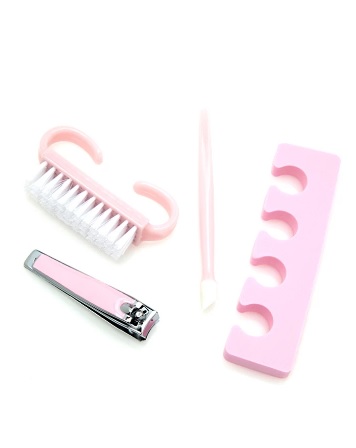 Manicure Set
If you're searching for a manicure set that you can throw in your purse or take on trips, this cute four-piece set, which contains a nail trimmer, cuticle trimmer, nail buffer, and nail separator, fits the bill. And let's talk for a second about the price — you can score this set for less than it costs to purchase a pack of gum.

Manicure Set ($1.90)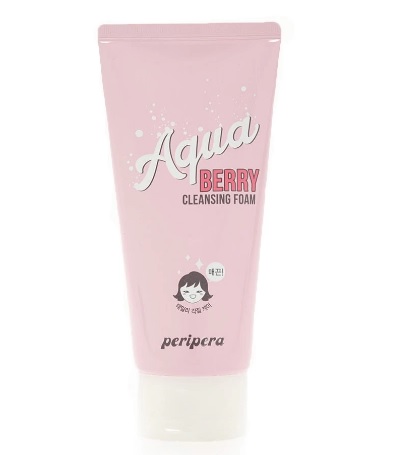 Aqua Berry Cleansing Foam
This deep cleansing foam is brought to you courtesy of Peripera, a Korean beauty brand that has a global cult following. With berry extracts and mint, it works wonders as both a makeup remover and pore-minimizing treatment that refreshes dry, tired skin.

Aqua Berry Cleansing Foam ($10)
Contouring Concealer Palette
It takes lots of practice to master the art of contouring and concealing. Instead of shelling out for a luxury brand contouring palette, hone your skills using this affordable palette, which comes with four concealer shades, three bronzers, and three highlighters--basically, all you'll need to create a flawless and sculpted face.

Contouring Concealer Palette ($8.90)