I guess you can say I lucked out with my current roommate: not only is she a pretty fab gal all-around (Hi, Megan!), but she also knows a thing or two about Korean beauty. Her frequent trips back to the country are fraught with spa treatments, skincare goodies and--yes, extraordinarily large makeup hauls. Good thing she loves to share.
You don't have to hop on a plane to Seoul to reap the benefits of Tonymoly and Clio, though. Many of the best brands are readily available stateside. Urban Outfitters is currently the largest US distributor of Korean beauty goodies, so here are 7 you need to add to your makeup bag ASAP.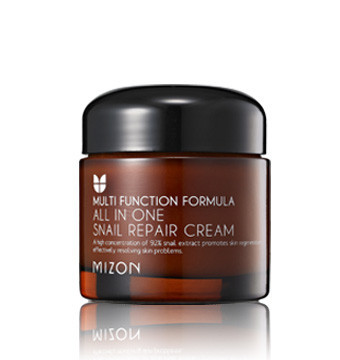 Mizon All-in-One Snail Repair Cream ($38)
While slathering snail extract might seem a little, well, slimy, this little jar already has a cult-like following among beauty bloggers. It works wonders for acne-scarred skin and helps tackle blemishes, too.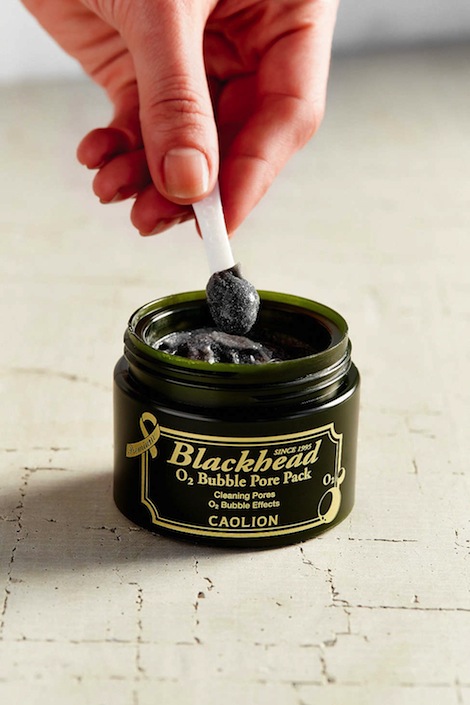 Caolion Premium Blackhead O2 Bubble Pore Pack ($26)
Chuck all your nose strips in the trash because this goo is the answer to your blackhead-related dilemmas. The mask is a peculiar texture: it froths up to provide a seriously deep clean for your pores.
Missha Perfect Cover BB Cream SPF 42 PA++ ($19)
I've always been mesmerized by my roommate's skin: it's practically glowing at all times. Even if you don't have naturally radiant genes, this BB cream can help you cop a similar luminescence. It's a fairly lightweight formula that isn't going to provide you with a ton of coverage, but it's perfect for making skin tone even before running errands or just having a low-key day.
Skinfood Steam Milk Bubble Mask ($22)
This hard-to-find cleanser is formulated with--you guessed it--steam milk, which makes it a must-have Sunday evening skincare indulgence if you're hoping for silky, smooth skin. We must warn you, though--be prepared for plenty of questions from anyone that uses your bathroom. More than one friend has already asked me why I have a bottle that looks like a can of whipped cream hanging out in my medicine cabinet.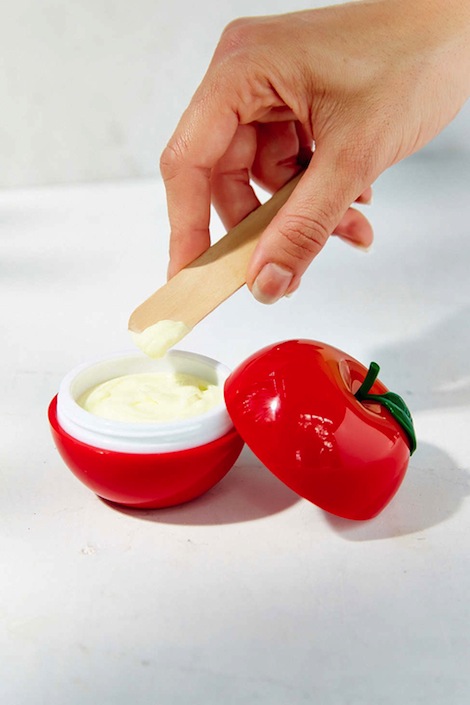 TONYMOLY Fruit Hand Cream ($12)
This cream's amazing fragrance justifies the cost alone. It smells just like a juicy, succulent apple, plus it doesn't leave your palms and fingers feeling greasy after application. There are three fragrances to pick from: peach, tangerine and apple (my favorite) so you can never go wrong.
Holika Holika Heartful Silky Lipstick ($12)
This lipstick comes with a heart-shaped applicator, which might get you envious stares from nearby gals applying their lipstick on the fly. Opt for shade #6 for a poppy pout or shade #1 for a attention-grabbing bright red.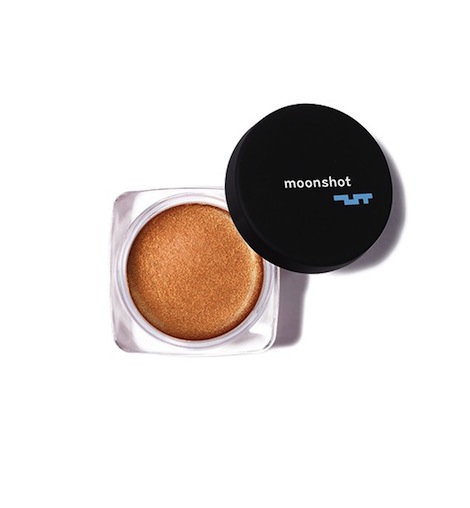 Moonshot Jelly Pot ($23)
These gel shadows might not look like much, but the dizzying array of colors is enough to make any beauty lover's head spin. I'm lusting after Mocha Martini (pictured) and Hawaiian Sand (a pearly taupe), but Moon Revenge--a rusty, Marsala-y hue--is #1 on my "must-buy now" list.