There are a lot of self-tanning products on the market and the best ones always seem to have the highest price tags. Well, that was until we discovered just how great Garnier's Summer Body gradual tanner was. This drugstore-favorite product only costs $8 and delivers an even, gorgeous glow.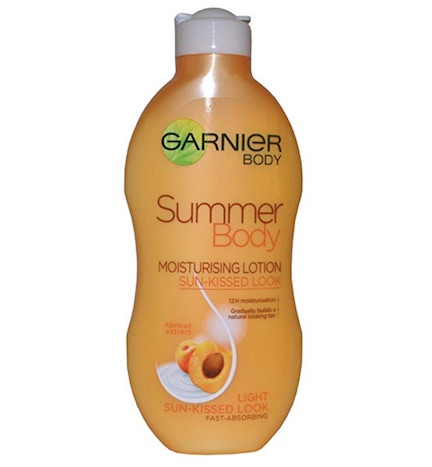 Garnier Body Summer Body Moisturizing Lotion ($7.59)
This product builds a gradual, glowing tan when applied daily. It's formulated with a hint of self-tan and specially selected chamomile and apricot extract to leave skin soft and supple.
We love it because it dries in 5 minutes and contains almond oil, which is great for those with sensitive skin as it helps retain moisture and can heal chapped and irritated complexions.
We're not the only ones who are obsessed–see what other people are saying about it on Amazon.com:
"I Love this moisturizer. It produces a nice, light, realistic tan. As a ginger, getting a bit of a tan is precious. I find that it dries fairly quickly and the weird fake tanner smell is light enough that with the apricot I find it pleasant." – LittleRedCat
"Very nice and natural but has a golden color. Goes on well. Doesn't streak. Smells good. Worth a try." – Michelle Miller
Want to see what other drugstore self-tanners are out there? Here are some of our favorite affordable brands: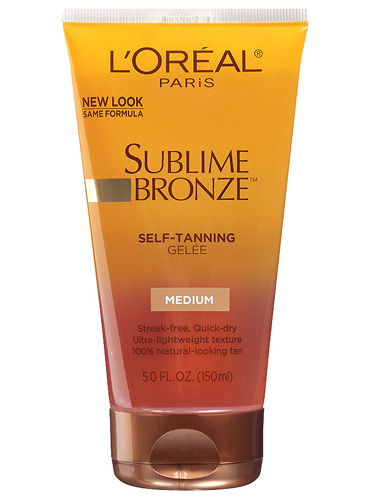 L'Oreal Paris Sublime Bronze Self Tanning Gelee Medium Natural 5.0 fl oz ($11.99)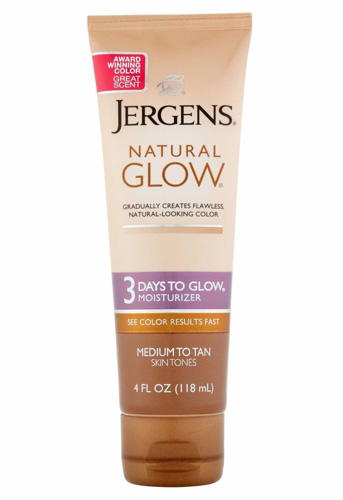 Jergens Natural Glow 3 Days to Glow Moisturizer Medium to Tan 4.0 fl oz ($10.99)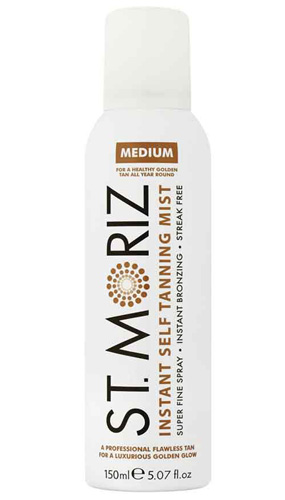 St. Moriz Instant Sunless Tanning Mist Medium 5.07 oz ($12.99)