Retinol is one of the best ingredients for tackling wrinkles and the other common signs of aging. Experts recommend it for those with mature skin because of its exfoliating and ability to promote cell turnover, which helps smooth fine lines and deliver a more radiant and youthful complexion. "Everyone and their mother should be on retinoid," board-certified dermatologist Adam Friedman tells SELF.
Need help picking the best drugstore retinol moisturizer for your skin and wallet? CeraVe's Skin Renewing Day Cream is a super affordable and effective retinol moisturizer that will help you get the skin of your dreams–it's actually one of the few drugstore retinol creams that work!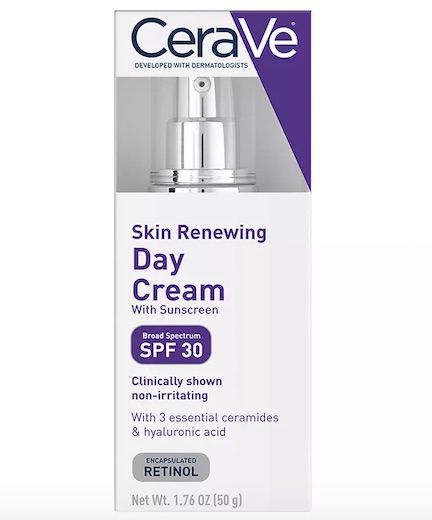 CeraVe Skin Renewing Day Cream ($24.99) 
Everything You Need To Know About The Best Drugstore Retinol Moisturizer
This moisturizer was developed with dermatologists and is designed to smooth fine lines and texture using encapsulated retinol, which has been clinically proven to not to irritate the skin. This powerful form of retinol stabilizes and delivers retinol gradually to help improve your complexion. It's also formulated with three essential ceramides (1, 3, 6-II) to help restore the protective skin barrier while also providing essential broad-spectrum SPF 30 protection.
Check Out These Expert Tips On How To Use The Best Drugstore Retinol Moisturizer
Here are a few tips that will help you learn how to use retinol cream for wrinkles:
1. It'll work better at night 
"Most forms of retinoid are photolabile, meaning they break down with sun exposure," Friedman explains. He suggests applying it at night so you don't have to worry about the sun getting in the way. Plus, your skin's natural regeneration period occurs while you sleep, which is the best time to apply reparative, nourishing products like this retinol moisturizer.
2. Don't apply too much at once
"The biggest mistake people make is being too aggressive with using the retinol, whether it's using too high of a concentration, using it too often, or using too much," says RealSelf dermatologist Sejal Shah, M.D. "Start with a lower concentration every other night and increase slowly." After all, Shah says all you really need is a pea-sized amount to reap its benefits!
3. It gets worse before it gets better
Like most skincare products, it takes time to get the results you want–and it often takes your skin a while to adjust. Experts say that redness, dryness, peeling, and light breakouts are normal in the first weeks of using a retinol, but don't quit! "If you don't get a little bit of dryness from a retinoid, there's something wrong with the retinoid," Friedman says. "Most people do adjust to it [within] four to five weeks." Trust us, it gets better; you'll have younger-looking skin in 3-6 months!
Find More Affordable Products Like The Best Drugstore Retinol Moisturizer
Check out some more amazing drugstore retinol moisturizers that won't break your bank: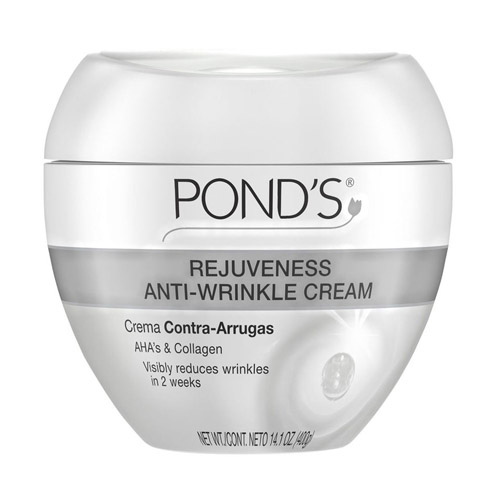 POND'S Rejuveness Anti Wrinkle Cream ($12.79)
Garnier SkinActive Ultra LiftAnti Aging Eye Cream with Pro Retinol ($28.98)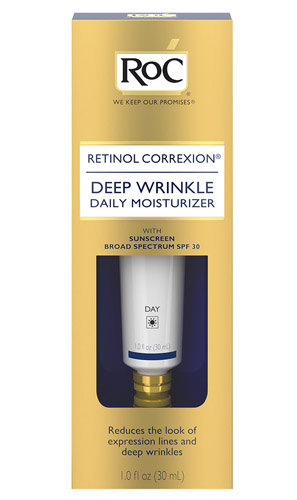 RoC Retinol Correxion Daily Moisturizer With Sunscreen SPF 30 ($23.99)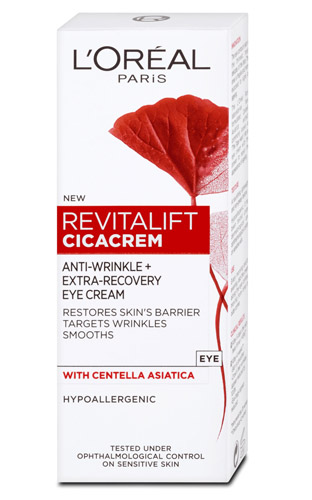 L'Oreal Paris Revitalift Cicacream Anti Wrinkle + Skin Barrier Repair ($17.99)
SheFinds receives commissions for purchases made through the links in this post.