I used to be opposed to buying anything that wasn't brand new. To me, the word vintage was just code for "old." But recently, I've discovered some amazing consignment shops in my city. These stores sell gorgeous designer items for a quarter of the price. I finally caved and bough a beautiful 3.1 Phillip Lim bag that barely looks used! With consignment websites like the Real Real and Poshmark, it's easier than ever to buy high quality used items. But what items have the best value, even if they are pre-owned? Click through the slideshow to find out. After all, old is the new new.
[Image: Peace Love Shea]
Designer Jeans
A pair of brand new designer jeans typically retails or $150 to $200. You can find a gently worn pair at an upscale consignment shop or thrift store for a fraction of the original price. Denim tend to hold up well over time, so they are a great to buy used. Plus, no one likes stiff, new jeans, so you might as well have someone else break them in for you!
[Image: Always Judging]
Handbags
Top designer bag brands in great condition have amazing resale value. This means two things: 1) People are constantly selling their designer bags for money and 2) you can find a great deal on an otherwise pricey purse. A well made hand bag will hold up over time. Even if you find an amazing bag that's a little worn, it's extremely easy to find places that will do quick and cheap handbag repairs.
[Image: Peace Love Shea]
Jewelry
Diamonds and other precious stones loose their value as soon as they leave the store. This means you can get more for you money by purchasing preowned jewelry. If you are buying expensive pieces from a consignment shop, just make sure that place is reputable. Ask to see authentication or appraisal forms. Used or not, diamonds are forever.
[Image: Peace Love Shea]
Formal Wear
It's hard to justify spending a ton of money on something that you are only going to wear once. That's why it's a steal to buy used formal wear, like gowns and cocktail dresses. People sell their used dresses to consignment shops all the time, which means you can get a designer gown for cheap. Often, these dresses have been worn to one event and never touched again.
[Image: Peace Love Shea]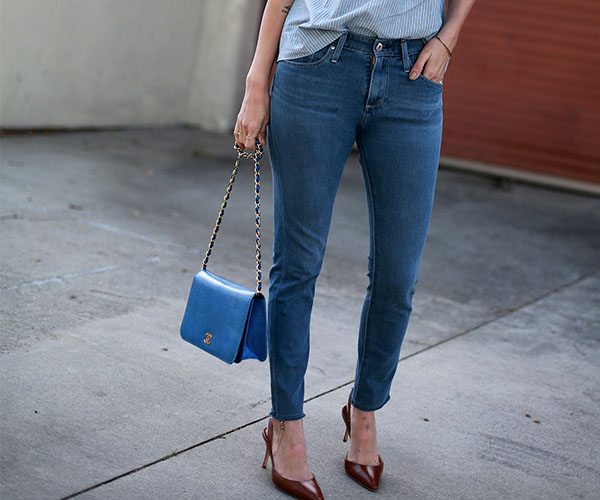 Designer Items
In general, designer items are the best steal at consignments shops or websites. You can get steep discounts on expensive brand names. Keep your eye out for classic shapes and colors that never go out of style. These have the best resale value.
[Image: Always Judging]