Charging your phone at night might put your mind at ease–you know that you'll have 100% charge when you wake up in the morning, and a fully-juiced phone for your commute–but that doesn't mean it's not a totally bad habit that actually kills your battery.
We consulted with several leading tech experts to discover the scary downsides to charging your iPhone at night that should make you never do it:
We have to give up the habit of charging the phone at night for two reasons, Akshay Bansal of social learning and networking app Heuro tells us.

The first is the risk of over-charging the device, which kills the battery. "iPhone now takes very less time to charge, specially if you have an iPad adapter, and it's harmful for iPhone battery life to keep it charging even when it's 100% charged."

The second reason is that you can have a more productive morning if you charge your phone then. "If you don't charge it over night you will plug it in the morning, and due to which you will detach your morning from technology." Sounds perfect!
Another risk of charging your iPhone at night is that it quickly becomes a habit. "The biggest mistake you can make charging your phone overnight is making a habit of charging your phone every night no matter what," Mike Towler owner of Mike's PC Repair, tells us.

"Even though modern smart phones will not continually overcharge a battery once it reaches 100% it will in fact continue to trickle-charge the phone throughout the night to account for the small amount of battery usage that gets used up on background processes throughout the night. This keeps the battery in a high-stress, high-tension state, which wears down the chemistry within. Over time this will cause the battery to wear out quicker." Oh no!

So what should you do instead? "The best thing you can do is charge the phone up during the day when possible and not to leave it on charge for hours on end after it has reached 100%. It's fine to charge it up overnight occasionally but it is by far a better practice to only do so when absolutely necessary."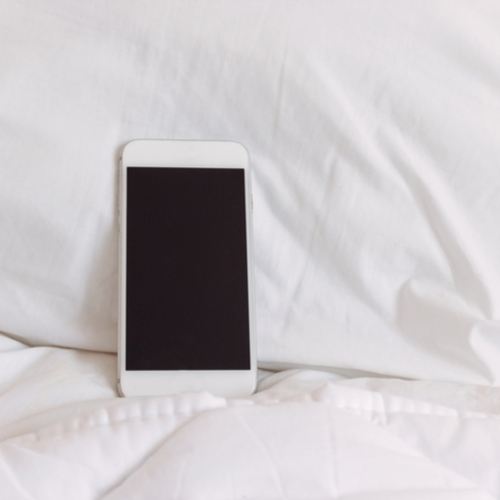 Then there's the risk of over-heating. "Lithium batteries tend to overheat, and if you do anything to add to that heat, you are only doing more damage," Mark Ortiz, founder of Reviewing This tells us.


"When people place their phone on charge, and then place the phone under their pillow or covers, they are adding more heat to the phone." Yikes!

"This will directly effect the battery's life span. When the phone reaches 100% charge, the device will stop accepting power. At some point at night, the phone will drop down to 99% charge, the phone will now accept power, which will heat up the phone, especially since it's outside it's optimal charge range, and then the cut off will happen again at 100%. But this cycle will repeat half a dozen times over night."

So--there you have it: a few strong cases against charging your phone overnight. Let us know in the comments below: will you stop doing it?