There's no greater joy than unwinding after a long day with a glass of wine. If you're a big-time wine lover and are looking to expand out of your vino comfort zone, then we think Wine Insiders is going to be your new BFF. The online wine delivery service makes discovering new wines easy with its vast selection of wine and straight-to-door delivery. With just a couple of clicks, you can have excellent wine sent right to your home and avoid annoying trips to the store forever. Plus, it's a great way to save money, too! "When you order from Wine Insiders, you skip the store's markup and access exclusive and hard-to-find wines from famous regions and award-winning winemakers around the world. Get the wine you love or discover your new favorite every time you order," according to the brand.
Whether you love a good red or white or rosé and sparkling wines, there's definitely something for everyone. We chatted with Tyson Koster, who is the director of wine strategy for Wine Insiders, to get a better sense of the website's offerings. He also gave us some expert pairing tips, too! You'll definitely want to take notes for your next dinner party. Here are the four wines that Koster recommends and what they pair well with: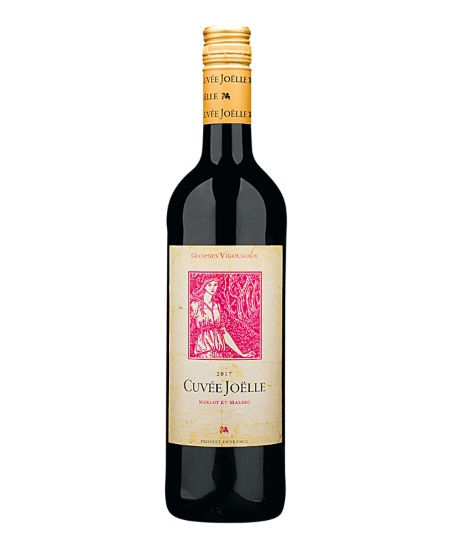 2017 Cuvée Joëlle Red Blend ($10)
"[A] versatile red wine because of the blend of Malbec and Merlot," Koster explains. "Enjoying this wine with dishes like stuffed Portobello mushrooms, bacon-wrapped meatloaf, mushroom Swiss burgers, and dishes with a mild blue cheese. I would avoid seafood and bitter foods with this wine."
2017 Fair Oaks Ranch Zinfandel ($8)
"Pair this high in acid and tannin wine with rich foods with high-fat content. Barbecue brisket, Osso Bucco, for example, are perfect. If you are a vegetarian, then foods with lots of umami characteristics like soy sauce based dishes, roasted mushrooms, and very savory cheeses," he says.
2016 Coup de Rhône Blanc ($20)
"This style of wine carries lower acidity with a fuller mouthfeel. When pairing foods, it is good to stick to fattier fishes like salmon or certain white fishes like monkfish in a beurre blanc sauce. Even Nigiri-style sushi will work. If you prefer meats, then lean is the way to go such as veal, pork, and chicken. Don't go too heavy with a sauce or spice. It will overpower the delicate and complex nature of the wine," Koster advises.
Scavi & Ray Ice Prestige ($15)
"Buttery popcorn has always been a go-to favorite, but If you are looking for something fit for the dinner table or a cocktail party, then oysters, smoked salmon, triple cream cheeses all work well. It can also be served as a dessert pairing with fruit-based tarts and mascarpone cheese-based desserts like Tiramisu," he says.