Throughout the 89-year history of the Academy Awards, there has never been a mistake like this.
Last night, the wrong movie was given the Best Picture award. Presenters Warren Beatty and Faye Dunaway announced that La La Land had won the most coveted award of the night, but it was a mistake. After a few awkward minutes on stage where producers were giving their acceptance speech and people behind the scenes were trying to figure out what went wrong, the trophy was handed over to the correct winners: Moonlight.
Now the accounting company PricewaterhouseCoopers, the accounting firm responsible for tallying the Oscar votes, is facing a ton of backlash. They issued this apology:
"We sincerely apologise to Moonlight, La La Land, Warren Beatty, Faye Dunaway, and Oscar viewers for the error that was made during the announcement for Best Picture.
The presenters had mistakenly been given the wrong category envelope and when discovered, was immediately corrected. We are currently investigating how this could have happened, and deeply regret that this occurred.
We appreciate the grace with which the nominees, the Academy, ABC, and Jimmy Kimmel handled the situation."
The Guardian reports that the investigation "will focus on a provision intended to make the system failsafe," which are the identical envelopes "held in the wings in case anything should go wrong with a presenter or an envelope."
"The key question will be whether the duplicate of the best actress award, which had just been announced, was handed to Beatty in the wings as he walked out to announce the best picture winner."
[Photo: Splash News]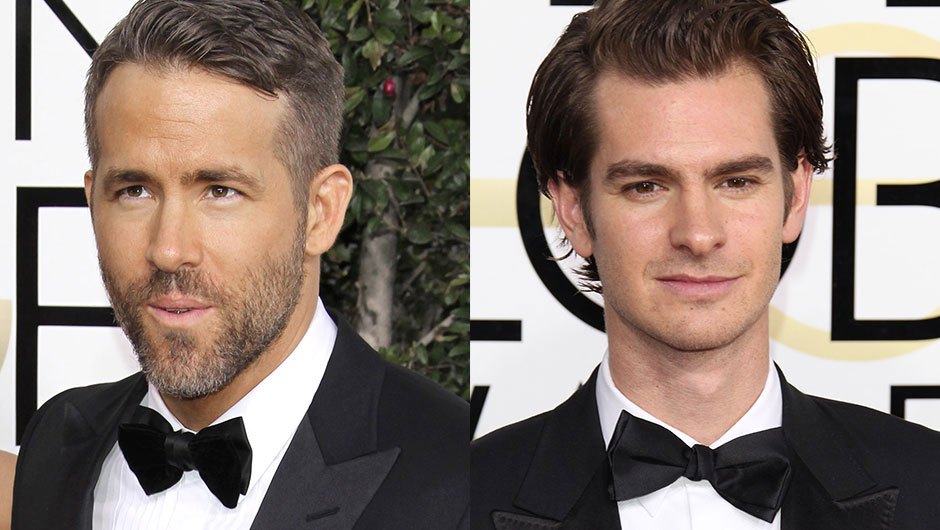 In a blink-and-you'll-miss-it moment, Ryan Reynolds and Andrew Garfield full-on made out at the 2017 Golden Globes. It happened when Ryan Gosling beat out Reynolds for the Best Actor in a Comedy or Musical award. Did you catch it? Watch here.
We don't know why the kiss happened, but now it will live on as a gif *forever.* Also, Blake Lively, Reynolds' wife, approved, and who are we to argue with her?
[Photos: Splash News]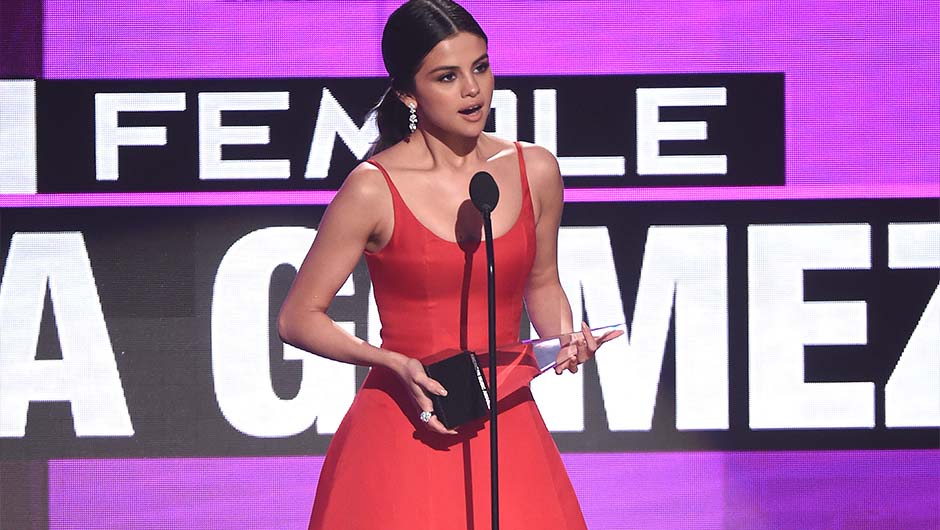 Last night at the American Music Awards, Selena Gomez made her first public appearance since entering rehab for anxiety and depression in August. She won the award for Favorite Female Artist and delivered an emotional, powerful acceptance speech.
"In 2014, this stage was actually the first time that I was authentically 100 percent honest with all of you. I think it's safe to say that most of you know a lot of my life whether I liked it or not. And I had to stop. Because I had everything, and I was absolutely broken inside. And I kept it all together enough to where I would never let you down, but I kept it too much together to where I let myself down. I don't want to see your bodies on Instagram. I want to see what's in here. I'm not trying to get validation nor do I need it anymore. All I can say from the bottom of my heart is I am so grateful that I have to opportunity to be able to share what I love every single day with people that I love and I have to say thank you so much to my fans because you guys are so damn loyal and I don't know what I did to deserve you. But if you are broken, you do not have to stay broken. And if that's anything whether you respect me or not that's one thing you need to know about me is that I care about people. And thank you so much for this. This is for you, thank you."
Lady Gaga had tears in her eyes as she watched from the audience and posted this sweet photo with the popstar afterward.
She also received support on social media from bestie Taylor Swift Fifth Harmony's Camila Cabello and Aly Raisman.
Selena's triumphant return gave us all the feels and we hope to keep seeing her!
[Photo: Splash News]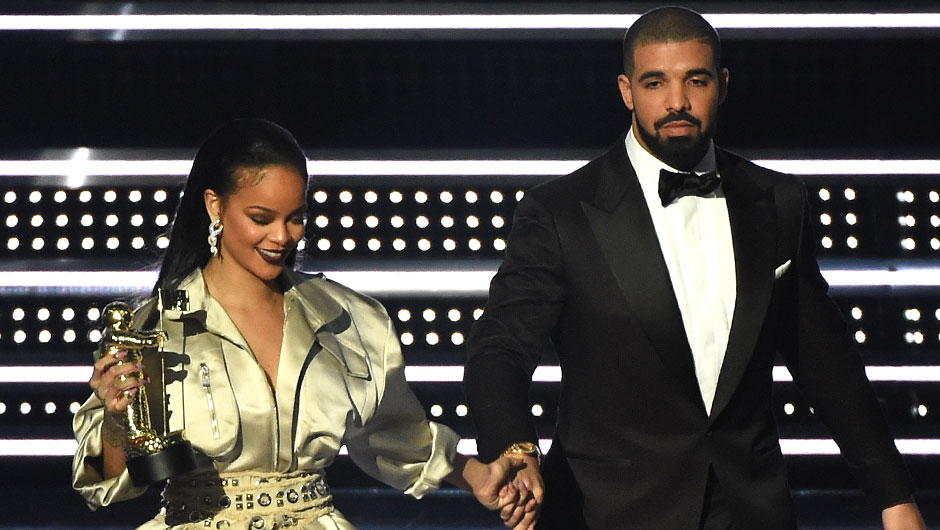 UGH, this was the best moment of the night.
Drake presented Rihanna with the Michael Jackson Video Vanguard Award at the end of the 2016 MTV VMAs. Not only did the rapper talk about the first time he met RiRi, but also declared his love for her. "She's someone I've been in love with since I was 22 years old. She's one of my best friends in the world." AWWWW!!!!! Can you two just get married already or what? Guess this confirms they are dating...
Watch the adorable moment here.
[Photo: Splash News]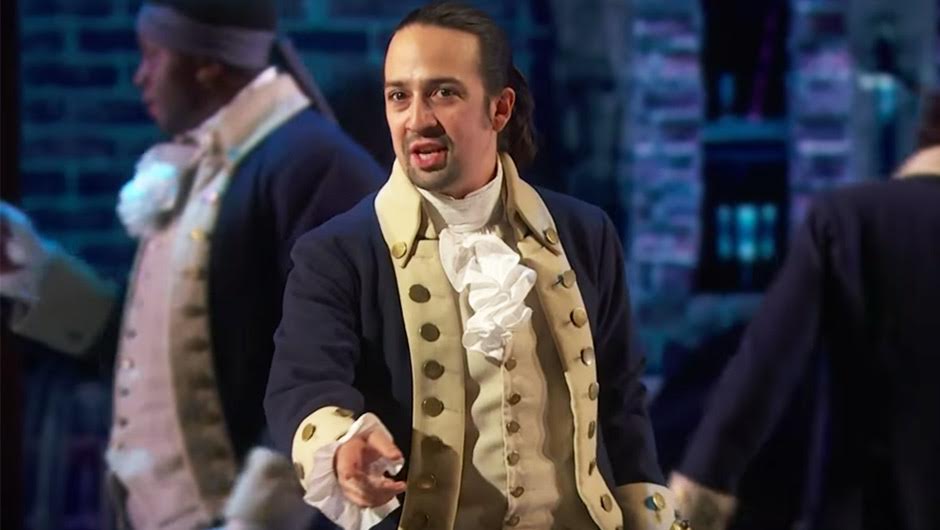 Lin-Manuel Miranda and the cast of Hamilton took the stage at the Tony Awards, bringing the crowd to their feet! The company of this broadway phenomenon performed the number "Yorktown (The World Turned Upside Down)," giving the world a peek at the show that we are all trying to get tickets for! President Obama and the First Lady even made an appearance via video in honor of the show, and Common introduced the production as "one of the greatest pieces of art ever made."
Hamilton won an outstanding 11 awards, including Best Musical, and this performance shows us why! Check out the Hamilton performance from the Tony's here.
[Photo: Youtube]
Poor Ariana Grande! The singer tripped and nearly took a tumble while walking the 2016 Billboard Music Awards Pink Carpet. As she was going up to talk to Sibley Scoles from E! Live From The Red Carpet, Ari tripped up the stairs. Luckily, Sibley caught her and held her as she steadied herself. "I'm feeling dangerous as hell right now!" Ari joked after regaining her composure, referencing her new hit song "Dangerous Woman." She even asked E! to replay the moment minutes later and totally laughed it off--what a pro! Watch the moment here.
[Photo: Splash News]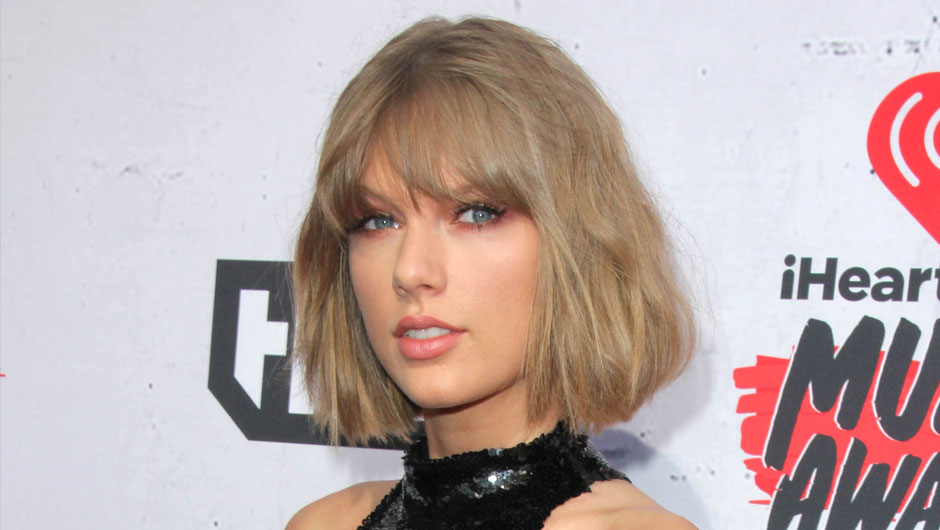 Taylor Swift thanked her "boyfriend Adam," aka Calvin Harris (real name: Adam Wiles) while accepting the award for Best Tour at the iHeartRadio Music Award.

"You know, for the first time, I had the most amazing person to come home to when the spotlight went out and the crowds were all gone," Swift said of her touring. "So I want to thank my boyfriend Adam for that." Awww!

Who knew Calvin wasn't his real name--and who knew they gave out awards for "best tour"?? You learn something new everyday.