With the success of Rihanna's Fenty x Puma shoe designs and the fact that they always sell out within minutes, it's no surprise that lookalikes popped up everywhere. However, the ones from Forever 21 looked a little TOO much like the real thing, and now Puma is suing.
The athletic brand alleges that Forever 21 infringed on patents, trade dress, and copyrights.Court documents claim that The Creeper, Bow Slide, and Fur Slide are "confusingly similar" to Forever 21's designs and that the "use of strikingly similar shoes has not gone unnoticed. The media and consumers alike have commented on the substantial similarities between Puma's Fenty Copyrights and Defendant's shoe designs." *Raises hand*
Puma is asking for any profits Forever 21 received from the sale of those three designs as well as damages (money Puma lost from customers who opted to buy the cheaper version) and any other additional sums agreed on by the court. We'll see what happens!


[Photos: Bloomingdale's, Forever 21]
Kylie vs. Kylie!
On Monday, Kylie Minogue reportedly won a legal trademark battle against Kylie Jenner over their shared name.
The U.S. Patent and Trademark Office rejected Jenner's application to trademark the word "Kylie" in order to protect the word for advertising purposes.
KDB, an Australian-based business representing Minogue, filed a notice of opposition to Jenner's application in February 2016.
In court documents, KDB claimed that approval of Jenner's application will confuse audiences and hurt Minogue's brand. They also pointed out that the pop star owns trademark registrations for the term "Kylie" across entertainment services and music recordings such as "Lucky – the Kylie Minogue musical," "Kylie Minogue" and Kylie.com, which she has owned since 1996 (damn, someone knew where the Internet was going!).
The docs also took jabs at Jenner claiming her "photographic exhibitionism" and that "controversial posts have drawn criticism from, e.g., the Disability Rights and African-American communities."
But that's not all, the company called Jenner "secondary reality television personality" who appears on her family's show Keeping Up With The Kardashians as a "supporting character" to older half-sisters Kourtney, Kim and Khloe Kardashian. BURN.
The reality star, who has a growing beauty and fashion business in her name, is already planning an appeal. Pass the popcorn, please!
[Photos: Splash News]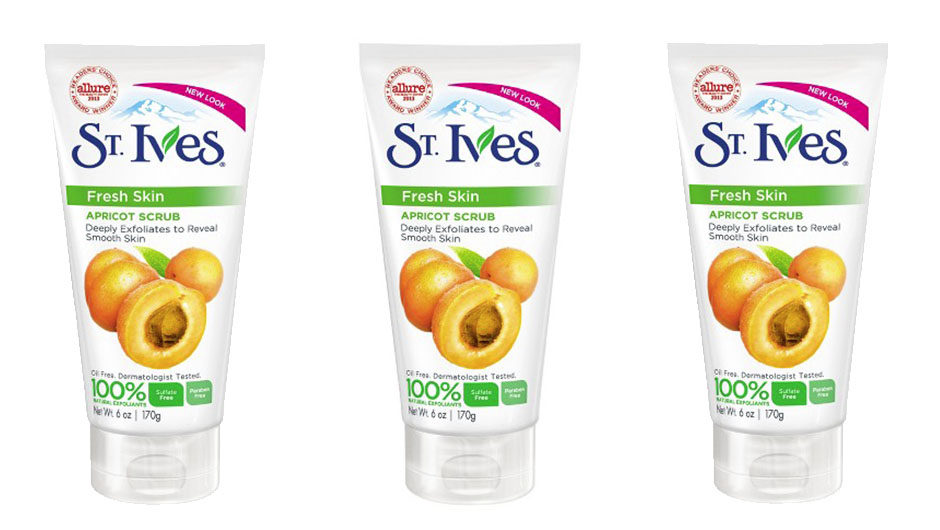 St. Ives Apricot Scrub was probably the first face wash you used in middle school. Well, now that product is at the center of a lawsuit that claims the key ingredient, walnut shells, causes skin irritation. Wait, THAT'S what we were rubbing all over our face to treat our teen acne??
According to TMZ, two women filed a class action lawsuit against the brand's parent company, Unilever, for more than $5 million. They claim that washing your face with the scrub is like taking "sandpaper to the skin" and that dermatologist warn against using walnut shells on the face as they can cause inflammation, breakouts and aging.
But their biggest problem with the product is that it's falsely advertised.
"The St. Ives product says it's 'dermatologist tested' — which is misleading, they say, because it is tested ... but NOT recommended."
Yikes, steer clear of this one!
[Photo: Target]
It was kind of shocking to see that Katy Perry's CoverGirl line featured a similar logo to cult makeup brand Hard Candy.
Now, Hard Candy is suing Procter & Gamble, which owns CoverGirl, over it's Katy Perry line of lipsticks, mascaras and other beauty products. According to documents obtained by TMZ, "Hard Candy says it's had trademarks for 10 plus years ... and the Katy line is infringing." While the lawsuit doesn't specify what exactly is the "infringement," it's pretty obvious the heart in the middle of the logo is what's in question here, since that's been Hard Candy's signature for years. Hard Candy wants the collection out of stores and to receive a portion of the profits. Dang.

[Photos: Walmart]
Jared Leto is suing celebrity gossip website TMZ after it leaked a video of the actor and singer listening to Taylor Swift's album 1989 and saying, "I mean, f*ck her. I don't give a f*ck about her." The video, which Leto has called "stolen" was sold to TMZ by a videographer who later asked the site to not publish the footage. In a statement, Leto said, "Regardless of who we are, we should all be able to talk freely in the privacy of our own homes without the fear that our unfiltered thoughts or actions will get broadcast to the world."
While this isn't the first time TMZ has gotten into hot water for its reporting techniques, no celeb has ever successfully sued the gossip site, meaning Leto likely has a long road ahead.
[Photo: Splash News]
You might remember when Aquazzura called out Ivanka Trump on Instagram for copying its popular fringed sandal design. In case you missed that, basically, Ivanka Trump knocked off Aquazurra's Wild Things Sandals ($785) with her Hettie Sandals ($145). It's clear that the two are almost identical in design, with the wraparound ankle ties and fringe straps at the toes.

Now, the Italian shoe brand is suing Trump and her manufacturer, Marc Fisher, for copying "nearly every detail" of the "Wild Things" shoe. Stay tuned for any updates as more details come out!
[Photo: Splash News]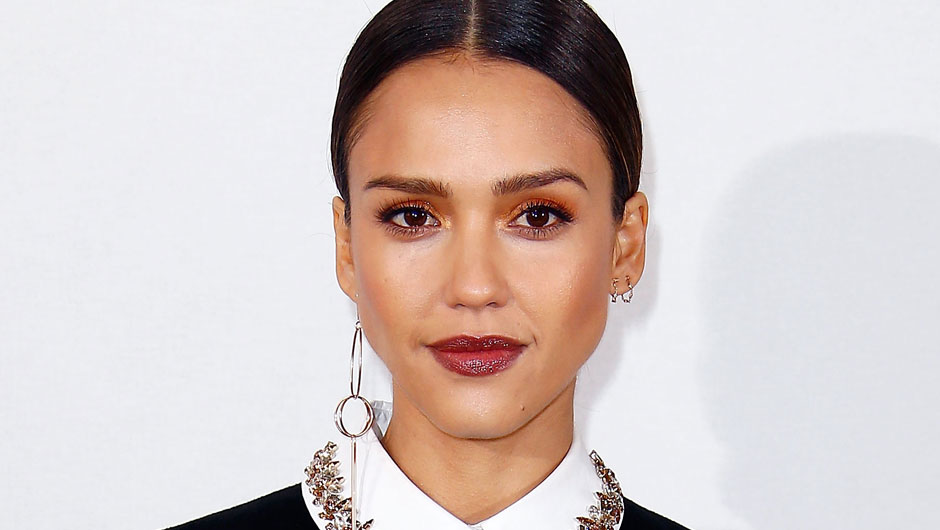 Jessica Alba's eco-friendly $1 billion business, The Honest Company, is facing a class-action lawsuit. The complaint was filed last week by a Missouri woman named Margo Smith who claims Honest "deceptively marketed its popular consumer liquid laundry detergent, dish soap, multi-surface cleaner and other products" as not containing sodium lauryl sulfate (SLS). However, the Wall Street Journal published test results that found "significant amounts" of SLS.
Honest fired back at the WSJ March 10 report in a blog post, saying their products only contain sodium coco sulfate (SCS), which is derived from coconut oil. While The Honest Company argues SCS and SLS are different, the WSJ points out their similarities. They spoke with Saskia van Gendt, an environmental scientist and sustainability manager at Method about the matter. "To make SCS, chemical processes are applied to unrefined coconut oil," WSJ says. "And the result is a mixture that contains a large amount of SLS." Bottom line: SCS contains SLS.
Honest has yet to comment on this new lawsuit.
[Photo: Splash News]
UPDATE: Khloé Kardashian posted a picture to Instagram promoting the Kardashian Beauty brand. "VIBES!!! My @kbeautyhair essentials.... Follow @kbeautyhair for updates!" she captioned a picture of hair products. Hmmm...it might be a little late to be promoting it now, Khlo!
Kourtney, Kim and Khloé Kardashian are being sued for nearly $200 million for allegedly not tweeting about their makeup line. Hillair Capital Management says they put $10 million into "Kardashian Beauty" and the girls failed to tweet and promote their brand, which caused the line to fail. "They failed to promote 'Kardashian Beauty' as they had agreed to, and the potential profits lost are gigantic," Hollywood Life reports. Apparently the Kardashians didn't tweet about the line because they wanted to look around for a better deal. In short, the "lawsuit alleges breach of contract, fraud and deceit, breach of covenant of good faith and fair dealing, breach of fiduciary duty, promissory estoppel and negligent misrepresentation by the sisters." Well, then.
[Photo: Splash News]
Kourtney, Kim and Khloé Kardashian's favorite waist-trainer company, Waist Gang Society, is being sued in a class-action lawsuit for misleading customers about its products. In court documents obtained by The Daily Mail, it states, "These 'waist trainers' do redistribute fat to other portions of the user's body, thereby creating the perception of a fit and trim waist, however, Defendant claims that the Products actually burn fat and control the user's weight. This is completely false and misleading. The Products have absolutely no effect on fat loss of the user."
Waist Gang Society is facing $5 million demands and an injunction.
[Photo: Instagram]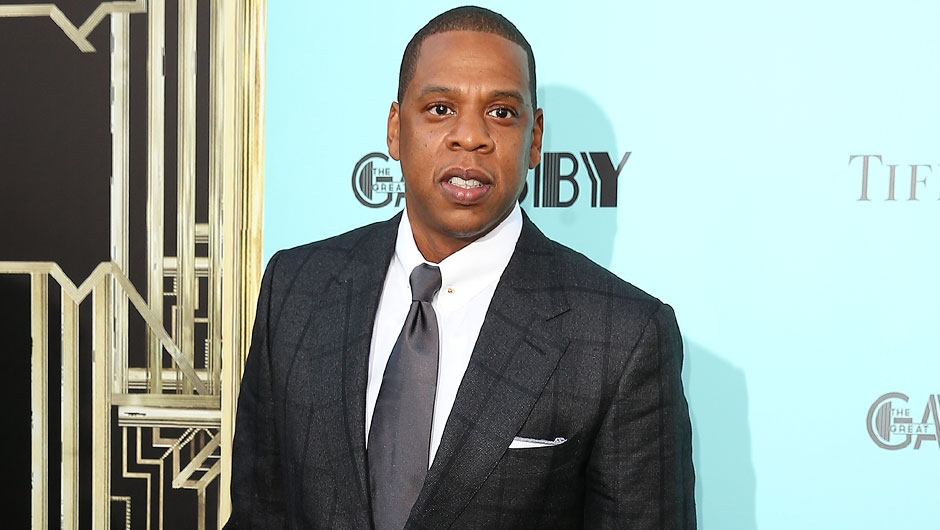 The music streaming service called TIDAL, launched by Jay Z in 2015, is facing a $5 million class-action lawsuit. The lawsuit is brought by Yesh Music and John Emanuele of the band American Dollar, who say TIDAL streamed 116 of the group's songs without paying royalties.
Although the plaintiffs say TIDAL didn't serve a Notice of Intent to Obtain Compulsory License (NOI), the company says that isn't true. "TIDAL is up to date on all royalties for the rights to the music stated in Yesh Music, LLC and John Emanuele's claim and they are misinformed as to who, if anyone, owes royalty payments to them," a TIDAL representative said in a statement to EW. "As Yesh Music, LLC admits in their claim, TIDAL has the rights to the Master Recordings through its distributor Tunecore and have paid Tunecore in full for such exploitations. Their dispute appears to be over the mechanical licenses, which we are also up to date on payments via Harry Fox Agency our administrator of mechanical royalties."
What does Jay Z have to say about all this?!
[Photo: Splash News]
Johnson & Johnson has been ordered to pay $72 million to a family in Missouri after a woman whose death from ovarian cancer was linked to decades-long usage of the company's products that contain talcum powder. Jacqueline Fox's family will be awarded $10 million in damages and $62 million in punitive damage, according to Reuters.
Fox had been using Baby Powder and Shower to Shower for more than 35 years before being diagnosed with ovarian cancer three years ago. Jurors found J&J to be "liable for fraud, negligence and conspiracy."
So sad! Fox was just 62 when she passed away in October.
[Photo: Shutterstock]
UPDATE: To help with Kesha's legal fees, Taylor swift has donated $250,000 following her battle with Dr. Luke. "In a show of support, Taylor Swift has donated $250,000 to Kesha to help with any of her financial needs during this trying time," Swift's rep told E! News. Kesha's mom also confirmed the donation on Twitter, saying, "Taylor Swift has just generously donated $250,000 to Kesha, as a show of support during this difficult time.AMAZING!!" It's nice to see all the celebrities who are coming out and supporting Kesha.
Kesha brought her longtime music producer Dr. Luke to court in hopes of being released from her contract with Sony. Kesha says Dr. Luke has mentally, physically and sexually abused her so she pushed for an injunction that would allow her to create music outside of Dr. Luke's purview.
Today, Kesha had her day in court and, unfortunately, the judge denied her request. "You're asking the court to decimate a contract that was heavily negotiated and typical for the industry," said Supreme Court Justice Shirley Kornreich to Kesha's attorney, Mark Geragos. The judge also said that Sony offered Kesha to create music with another producer. However, Geragos is worried the music label will "blackball" her and not promote her music because they have allegedly sided with Dr. Luke. Kesha sat in the back row of the courtroom as the decision was read.
[Photo: Splash News]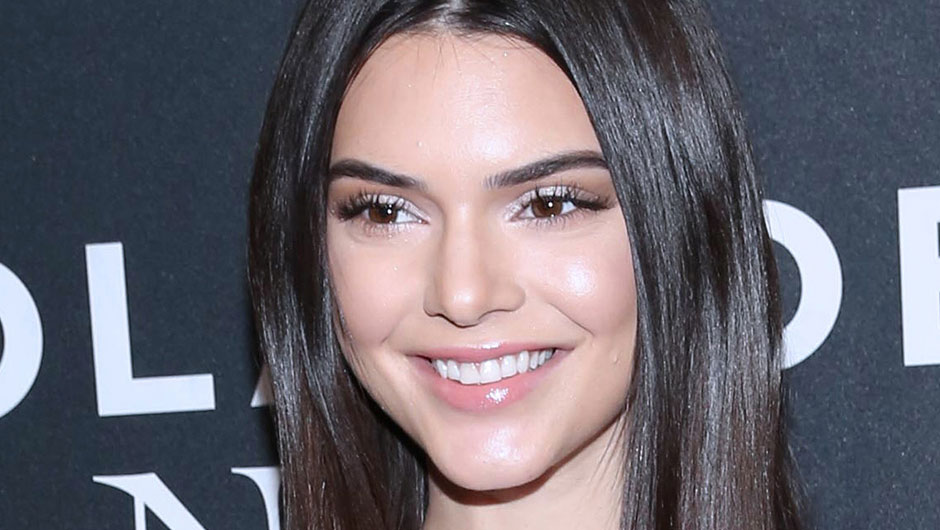 We all know Kendall Jenner is a supermodel, but did you know that her face is worth at least eight figures?! Well, that's according to a lawsuit Jenner filed with skincare brand Cutera, which used her image in ads for a laser treatment without permission.
Her legal team is asking for at least $10 million for use of her likeness and name. The star also asked for a temporary restraining order against the company, as well as forbidding "any use of Kendall Jenner's name, likeness, identity or person." This sounds messy!
[Photo: Splash News]