Breakfast is the most important meal of the day and it needs to be filled with nutrient-rich foods to ensure that you're starting your morning off on the right foot. "A good breakfast should consist of healthy fruits and vegetables and some sort of lean protein," explains Regina Fazzini, a New York-based nutritionist. "You'll be able to get fiber from these healthy foods which will then help you feel full and focused throughout the day.
In fact, there's one recipe that fitness experts swear by that combats inflammation and keeps your metabolism revved to burn calories. It's eggs and green tea! Here's how they'll help: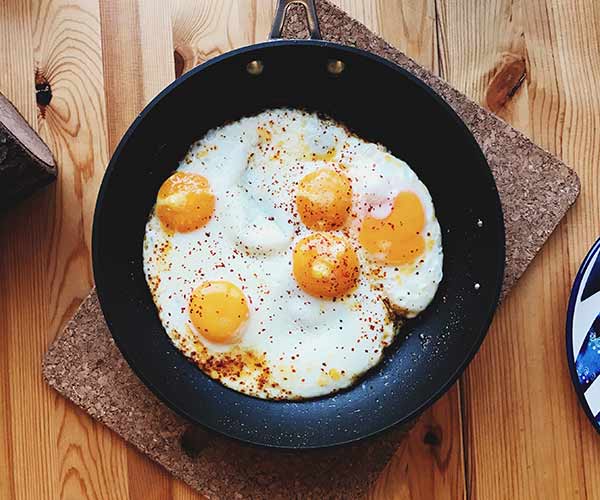 Shutterstock
Eggs
Eggs are a rich source of vitamin D, which helps the body burn fat instead of storing it as fat. They also contain vitamin B12 to further assist in the breakdown of fat cells. They're also high in protein and will help you stay satisfied and energized throughout the day, which prevents unhealthy snacking later on.
Shutterstock
Green Tea
While your eggs are cooking, experts recommend brewing up a cup of green tea to reap its anti-inflammatory and antioxidant benefits. Green tea contains catechins that help boost your metabolism, which will then contribute to weight loss when combined with a healthy diet and frequent exercise.