Everyone thinks that a clear complexion is the result of an extensive skincare regimen, but experts say that it really comes down to what you eat. In fact, dermatologist Nicholas Perricone, MD, says that clogged pores and breakouts are often the results of inflammation in the body. "It's important to remember that chronic, sub-clinical (invisible to the eye) inflammation is behind skin problems from acne to enlarged pores," he tells Well+Good.
Anti-inflammatory foods, drinks, and supplements are your best defense against inflammation, but experts says that there's one food in particular that will help clear your skin and keep it healthy–it's salmon!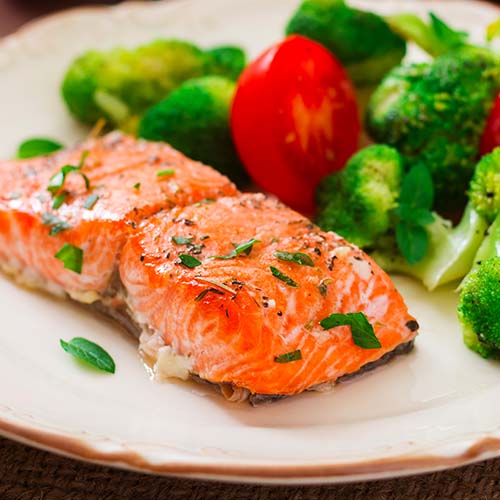 Shutterstock
"I consider salmon to be one of the superfoods for skin health," Dr. Rachel Nazarian of Schweiger Dermatology Group in New York tells HuffPost.
Why is salmon so good for your skin? It's loaded with skin-healthy omega-3 fatty acids, which help to calm inflammation and prevent the breakdown of collagen and elastin, both of which keep skin looking youthful.
"When you have a high level of good fat in your body it feeds the skin and allows the skin to make this healthy oil and allows the skin to be healthier," Dr. Nazarian continues. "That's what gives skin the glow."
Shutterstock
In addition to its omega-3s and anti-inflammatory properties, salmon is also a great source of vitamin D. Those with acne-prone skin could benefit from the extra dose of vitamin D because of its role in cell turnover and growth repair, which will help speed up the time your breakouts spend on your face.
Shutterstock
If salmon isn't your thing, Dr. Perricone suggests taking a Alpha Lipoic Acid supplement as it's "one of the most powerful anti-aging, antioxidants, anti-inflammatories available."
Keep scrolling to check it out: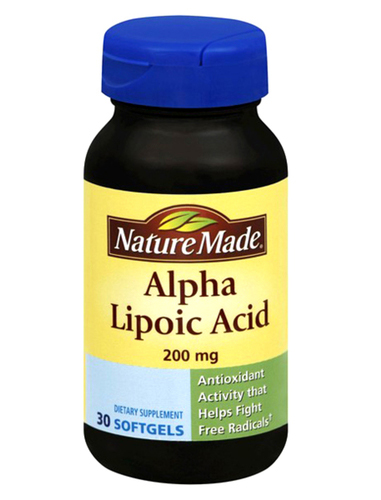 Nature Made Alpha Lipoic Acid 200 mg ($10.74)
SheFinds receives commissions for purchases made through the links in this post.