If you find yourself rushing out the door in the morning or struggling to get the proper amount of vitamins in your day, then smoothies are an easy solution! Whether you're looking for a fast, portable, healthy meal on the go or a delicious treat to keep you on track during the day, blending up a smoothie can do wonders for staying on track toward your health and wellness goals.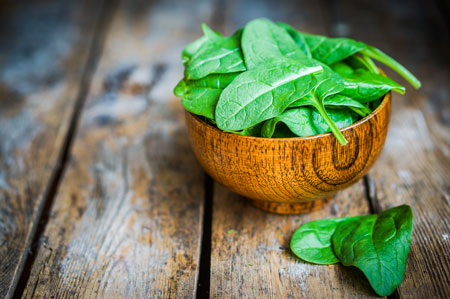 Shutterstock
When picking your go-to ingredients, it's important to keep in mind the nutritional information so you don't end up adding too much sugar or unnecessary servings to your daily blend! So what's the one ingredient you should always include in your smoothie?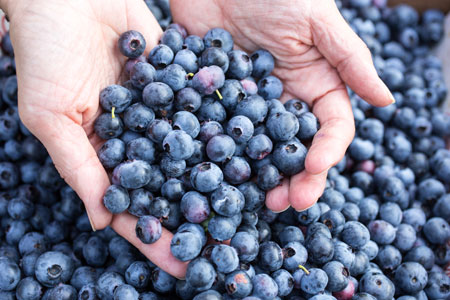 Shutterstock
According to experts, berries are packed full of antioxidants known to reduce inflammation, boost the body's immune system, and even reduce the risk of heart disease and other complications. Blueberries, in particular, are high in fiber to keep your digestive system functioning at its best throughout the day.
By adding spinach to the mix of powerful metabolism-boosting, anti-inflammatory berries, you'll get a one-two punch of vitamins and minerals to aid in weight loss. Both of these ingredients team up in the perfect smoothie blend to help lose weight and keep your body functioning properly!
Keep scrolling to learn how to make the power-packed blend: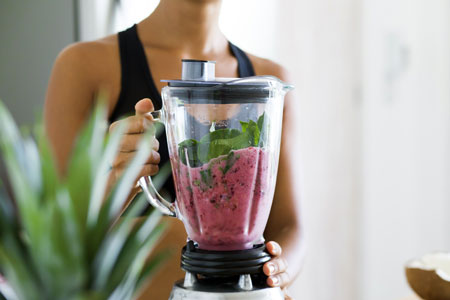 Shutterstock
Healthy Blueberry Spinach Breakfast Smoothie
What You'll Need:
- 3 tablespoons old-fashioned oats
- 1 cup fresh spinach
- 1 cup frozen blueberries
- 1/3 cup plain Greek yogurt
- ¾ cup milk of your choice
- 1/8 teaspoon cinnamon
Simply blend and sip your way to a healthier you!