Everyone knows that diet and exercise are the keys to losing weight. This is especially the case when it comes to fat loss. But, most people fail to realize that inflammation can be playing a role in stubborn belly fat.
"What does belly fat have to do with inflammation? A lot, actually. Inflammation is our body's natural defense system," explains Sidney Fry, MS, RD. "Chronic inflammation occurs when our body responds to unwanted substances in the body, like excess fat cells that accumulate in the belly area… Simply put, we become one giant hormonal imbalance, which leads to a whole slew of other problems like high blood pressure, high cholesterol, and even cardiovascular disease."
One way to combat inflammation is to follow an anti-inflammatory diet that is comprised of inflammation-fighting fruits, vegetables, and proteins. In addition to following this diet, experts also recommend taking anti-inflammatory supplements to help replenish the vitamins, minerals, and nutrients your body isn't getting from food and drink alone. What's the best one? It's Alpha-Lipoic Acid!
Shutterstock
Alpha-lipoic acid is a fatty acid made by your body. It plays a key role in metabolism and energy production. In addition to helping improve metabolic function, studies show that the supplement can also protect your cells from damage thanks to its antioxidant properties. Plus, it's also been proven to lower inflammatory markers, too!
Shutterstock
What to know before you take it:
Key benefits: It can reduce inflammation and may improve the symptoms of certain diseases.
Recommended dosage: 300–600 mg daily.
Potential side effects: None if taken at the recommended dosage. Those taking medication for diabetes should consult with their doctor before taking as increased blood sugar level monitoring may be required.
Not recommended for: Pregnant women.
**Consult with your doctor before adding this supplement to your weight loss routine.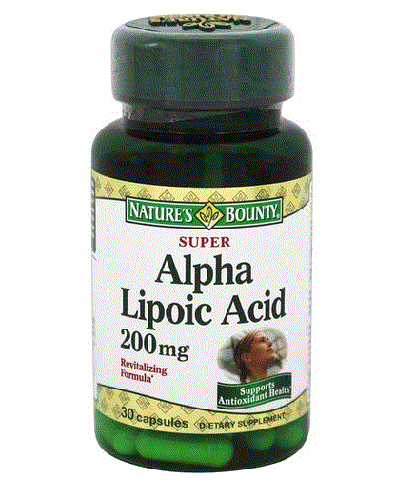 Nature's Bounty Super Alpha Lipoic Acid ($8.55, down from $10.49)
SheFinds receives commissions for purchases made through the links in this post.