Fat loss comes down to what you eat and what you burn. "You have to make sure that you're burning off more than you're consuming," explains Regina Fazzini, a New York-based nutritionist. Drinking tea is a great way to keep your metabolism revved in a healthy way. Not sure which tea is the best for weight loss? Experts say that having a cup of black tea every day might be your ticket to weight loss and management!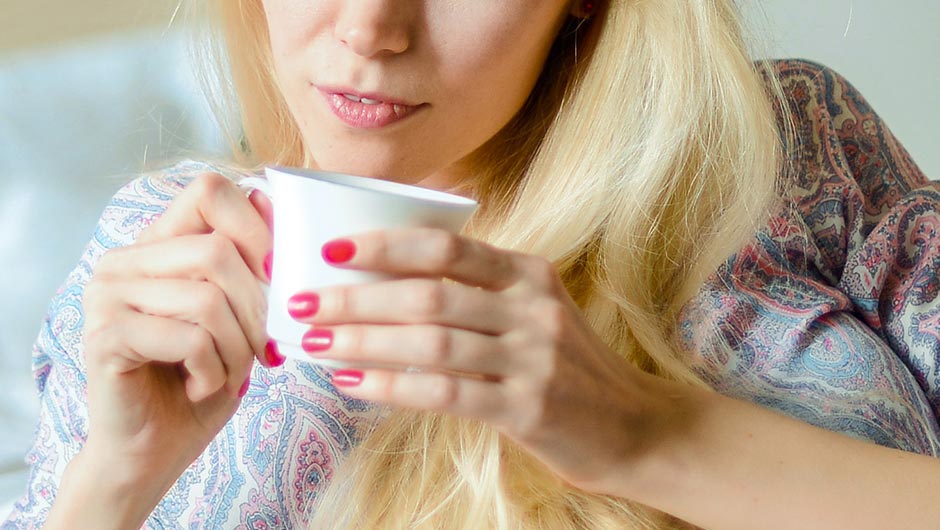 Shutterstock
Black tea gets its weight loss benefits from its mineral-rich leaves, which have undergone more oxidation than traditional green, white, and oolong teas. This process is a chemical reaction that happens when the tea leaves are exposed to the air, which is responsible for the tea's darker color.
Experts suggest that black tea's weight loss effects are linked to its high levels of flavones, which are powerful antioxidants found in the tea. While more research still needs to be done to fully understand the flavones complete effect on the body, there have been studies that show black tea has been associated with reductions in weight, BMI and waist circumference.
Shutterstock
"Our new findings suggest that black tea, through a specific mechanism through the gut microbiome, may also contribute to good health and weight loss in humans," Susanne Henning of the Center for Human Nutrition at the David Geffen School of Medicine at the University of California, Los Angeles (UCLA) tells Medical News Today.
Her study found that those who consumed black tea say an increase in gut bacteria, which proved to have a positive effect on the subjects' overall body mass.
Harney & Sons Paris Black Tea ($7.99)
SheFinds receives commissions for purchases made through the links in this post.