Inflammation can be a tricky thing to deal with since it happens inside your body where you're not able to see or necessarily feel it. Just because inflammation may not be visible to the eye doesn't mean it isn't a serious threat to your health, as it can trigger heart disease, cancers, and diabetes.
While that's some seriously scary stuff, the good news is research suggests certain vitamins have a huge anti-inflammatory potential! One of the most powerfully healing vitamins out there to reverse inflammation are fish oil supplements.
Shutterstock
READ MORE: The One Anti-Inflammatory Vitamin That Speeds Up Your Metabolism
Packed full of omega-3 fatty acids essential for maintaining good health, fish oil vitamins are an easy way to incorporate some inflammation-fighting goodness into your morning routine. If you deal with arthritis and stiff joints, adding fish oil pills to your daily intake can help ease the ache!
While the benefits of some vitamins sound good on paper, fish oil supplements have been proven to be an effective alternative to harsh pain relievers and aid in the body's natural anti-inflammatory response.
Shutterstock
Aside from the anti-inflammatory magic, fish oil pills may aid in your weight loss goals. When combined with diet and exercise, the supplement is known to help shed weight around the waist! A serious win-win, if you ask me.
Ready to kick inflammation to the curb for good? Keep scrolling to shop these fish oil-packed vitamins:
HUM Nutrition Omg! Omega The Great ($30)
Thrive Market Fish Oil ($17.99, down from $28.49)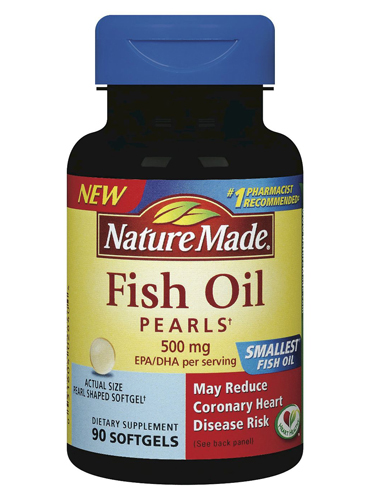 Nature Made Fish Oil Dietary Supplement Pearl Softgels ($10.79)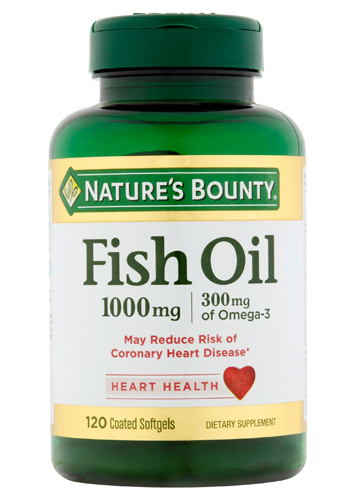 Nature's Bounty Fish Oil Omega-3 Softgels ($9.93, down from $13.26)
SheFinds receives commissions for purchases made through the links in this post.